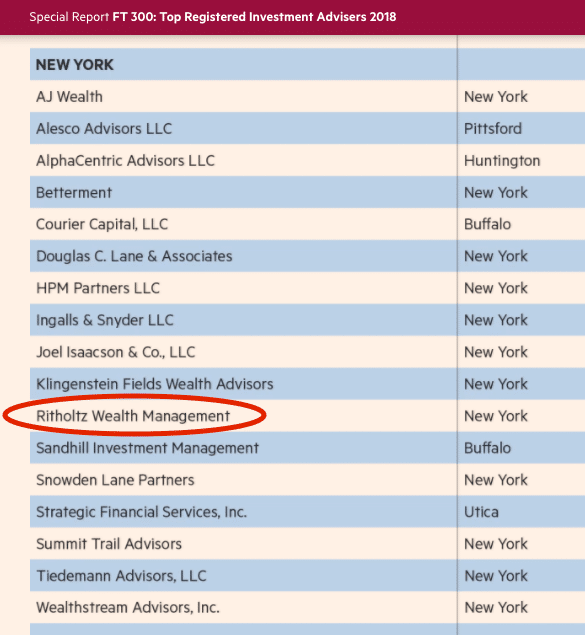 I was very happy to wake up to the Financial Times's fifth annual FT 300 list of top Registered Investment Advisors (RIAs) in America and our inclusion on it. For the second year in a row we made the cut for New York State, alongside lots of other firms I have a great respect for.
As I always say upon making one of these sorts of rankings, a list is only as cool as the people who are on it. In this case, it's pretty cool.
Thanks to the editors and researchers at FT for including us. We work hard for our clients, not for accolades or awards, but it's always nice to be recognized and acknowledged.
The whole article is here:
FT 300 — the list: the top US registered investment advisers 2018 (FT)