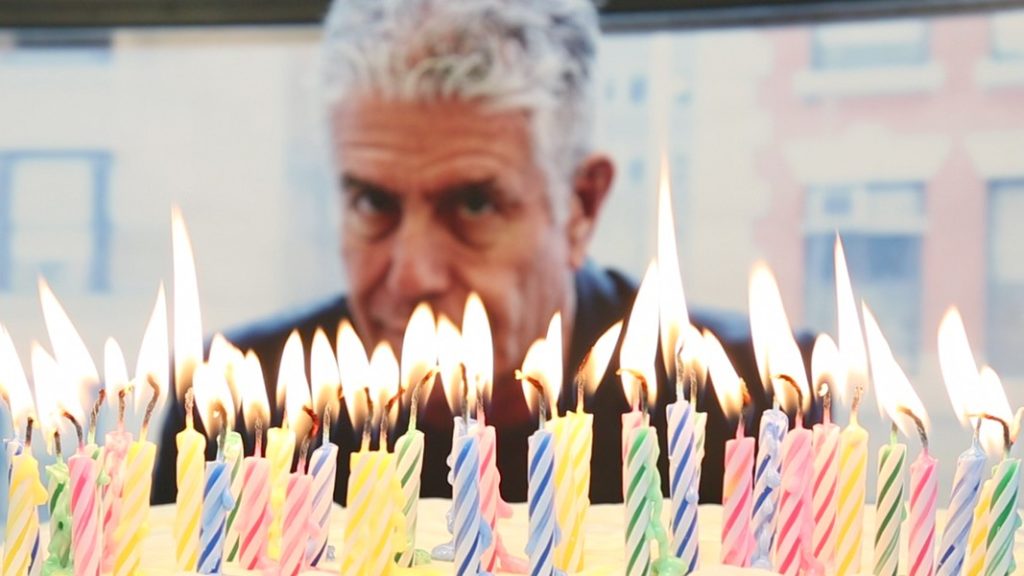 (photo via First We Feast)
I'm a little shook this morning hearing the news that Anthony Bourdain is dead at 61, having committed suicide in his Paris hotel room overnight. He was there to film another episode of his fantastic show on CNN. His friend and fellow chef Eric Ripert discovered him unresponsive.
Anthony, from the outside looking in, appeared to have been on top of the world:
Bourdain was a master of his crafts — first in the kitchen and then in the media. Through his TV shows and books, he explored the human condition and helped audiences think differently about food, travel and themselves. He advocated for marginalized populations and campaigned for safer working conditions for restaurant staffs.

Along the way, he received practically every award the industry has to offer.
Earlier this week we lost Kate Spade, the famed American handbag designer, to suicide also. It made me think of Chris Cornell and Robin Williams. Suicide is the tenth leading cause of death in the United States.
It's crazy to me that you can witness someone literally living their dream and giving so much happiness to others, yet still struggling personally with depression and other mental issues.
Happiness is complicated. And baseline happiness – where you immediately adjust to a new level you've attained so that it's no longer thrilling for you, has a lot of implications for all of us. What happens when you finally get to where you wanted to be, or even beyond? Then what? What happens when you've got all the money and success and adoration you could ever have imagined? Maybe the pursuit is easier than living with the results once you've won.
For some, attaining these heights is enough. But for those who are suffering with depression or bipolarity or some other condition, it's not enough. Or it doesn't fix all of their issues.
Here's an expert take from one of the Kate Spade stories this week…
What goes on behind closed doors for people with depression is very often different from what friends and even close family members see, experts say.

"Once you are struggling with depression and feel that admitting it would be a kind of defeat, you become invested in concealing it," said Dr. Jonathan Rottenberg, director of the University of South Florida Mood and Emotion Lab. "The longer that goes on, the more difficult it becomes to reverse and take off the mask."

A person with depression can go into "survival mode," according to Dr. Dan Reidenberg, executive director of Suicide Awareness Voices of Education (SAVE), as they work so hard to conceal their struggle.

"It happens gradually and their mind and their body start focusing just on how can I get through the day," he said. "They're still functioning and doing it, but that's all they're focusing on."
Fortunately, there are organizations like SAVE that offer answers to people suffering. Unfortunately, there is a stigma attached to this battle and it's hard for many family members or friends to discover it from outward appearances.