This weekend my son's travel baseball team, which finished second-place overall, won in the playoffs and almost beat a team of kids one grade older – that had been undefeated this spring – in the World Series game. We gave them quite a scare, scoring six runs to their nine, considering the fact that no one else in the league had been able to touch them.
It was our first season as a team and we did way better than we could have imagined when we first began to organize last fall.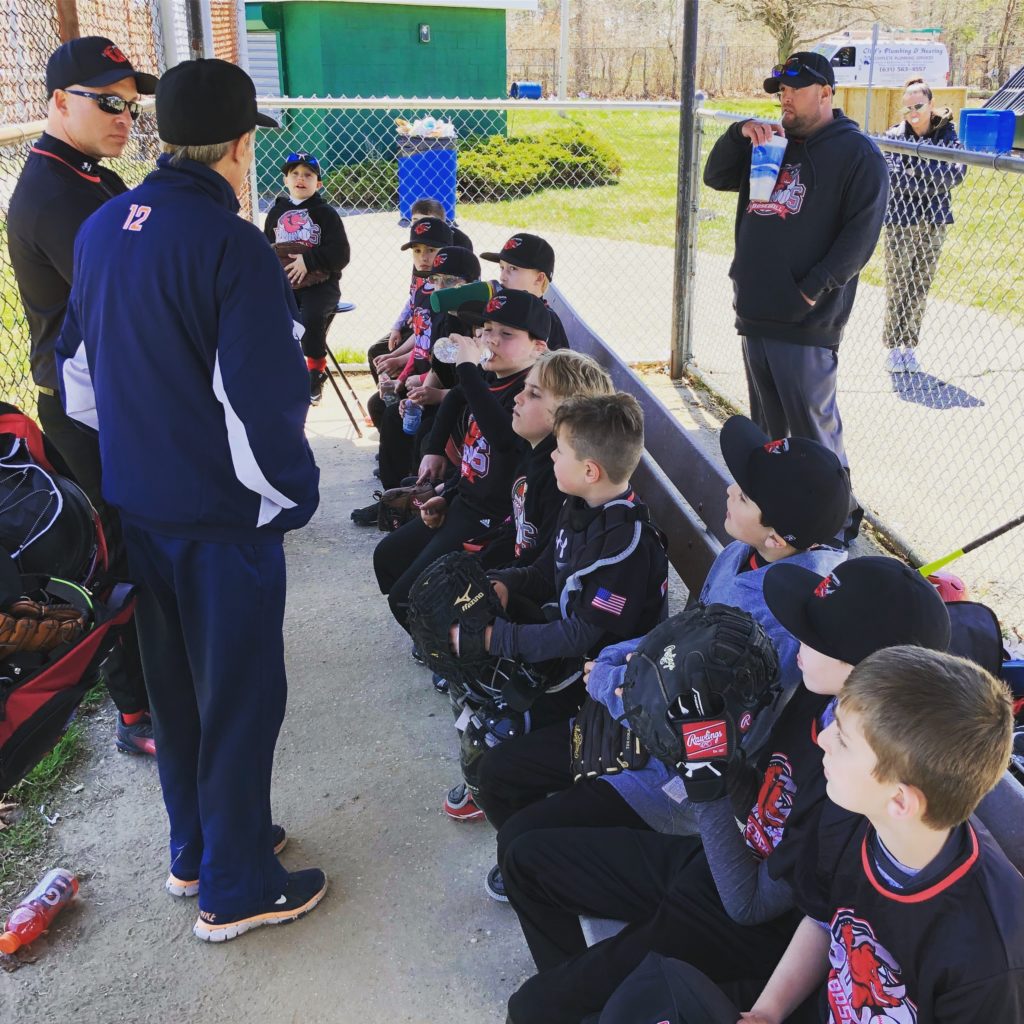 (our first game, who knew what to expect?)
There are some interesting parallels between putting together a travel team and taking it through it's inaugural season when I think about what it takes to run an investment management business. I want to share some of the things I learned this season and how I think about them in the context of entrepreneurship.
Preparation: We started the spring season in January, working out all winter long in the cages and at indoor practice facilities. The first team we faced looked like they had just met each other that morning. There's no substitute for getting started early and working out the kinks before it really counts.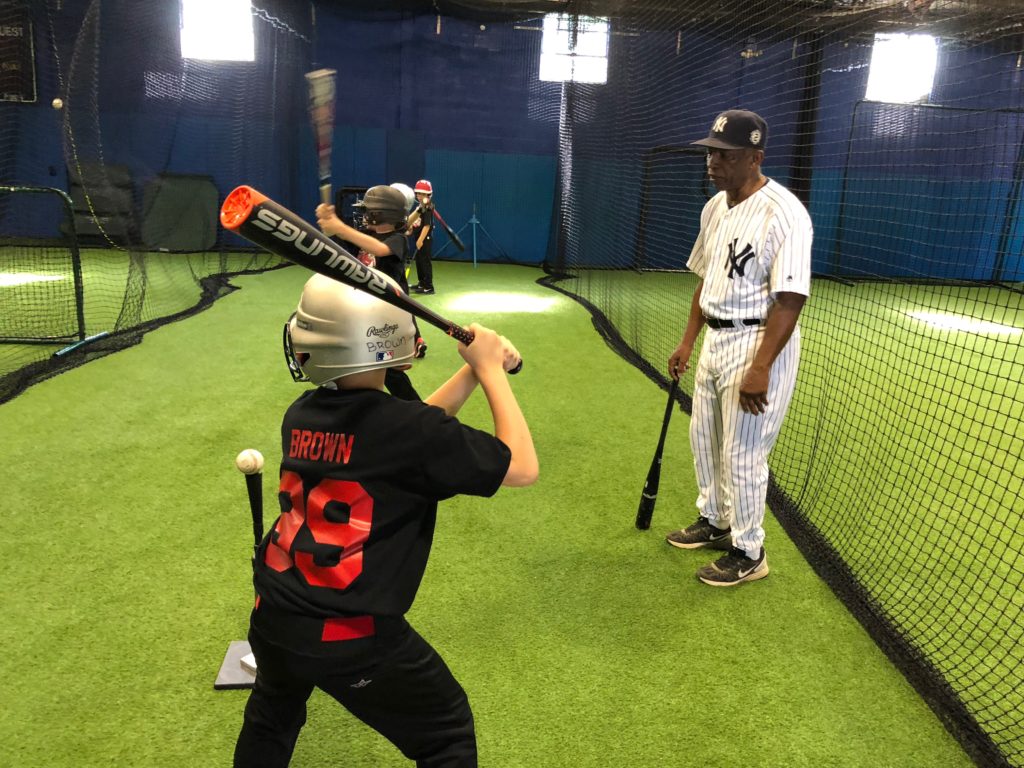 (Yankees great Mickey Rivers came down to give some hitting instruction to our kids. What an unbelievable experience!)
Training: Rather than Daddy Coach our way through and hope for the best, we made a big investment in professional trainers and got out of the way. Baseball can be thought of as a pastime or an activity, and that's fine. But we think of it as a metaphor for life – and in life you need outside expertise and guidance from people who have been successful in order to grow and materially improve. We could never have given the boys what they've gotten as a result of working with pros. They're eight years old, this is the time to introduce fundamentals, not later.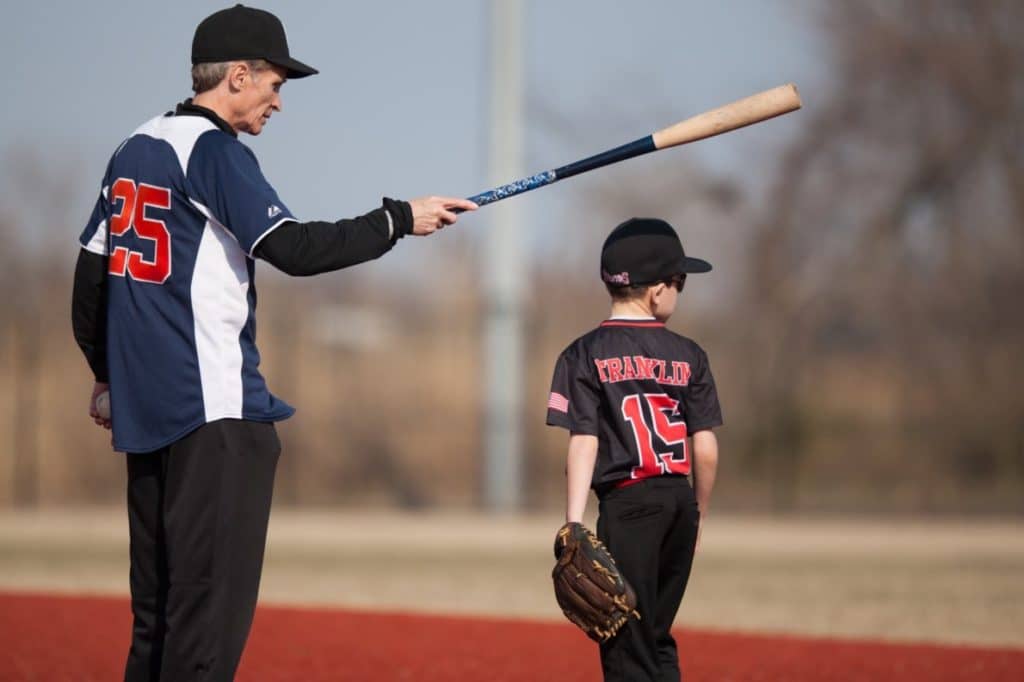 (We brought in one of the most well-respected baseball coaches on Long Island, and we let him take charge of the boys' education)
Communication: We used Slack to get a dialog going with all of the boys' parents from day one. It was critical to have a centralized place to disseminate team policies, scheduling information and gratitude. When my two co-coaches and I weren't sharing important details, the parents were in there sharing pics from the games and chattering about how excited the kids were. We built a culture among the chief stakeholders of the enterprise and gave them a space to connect and convey their enthusiasm each week.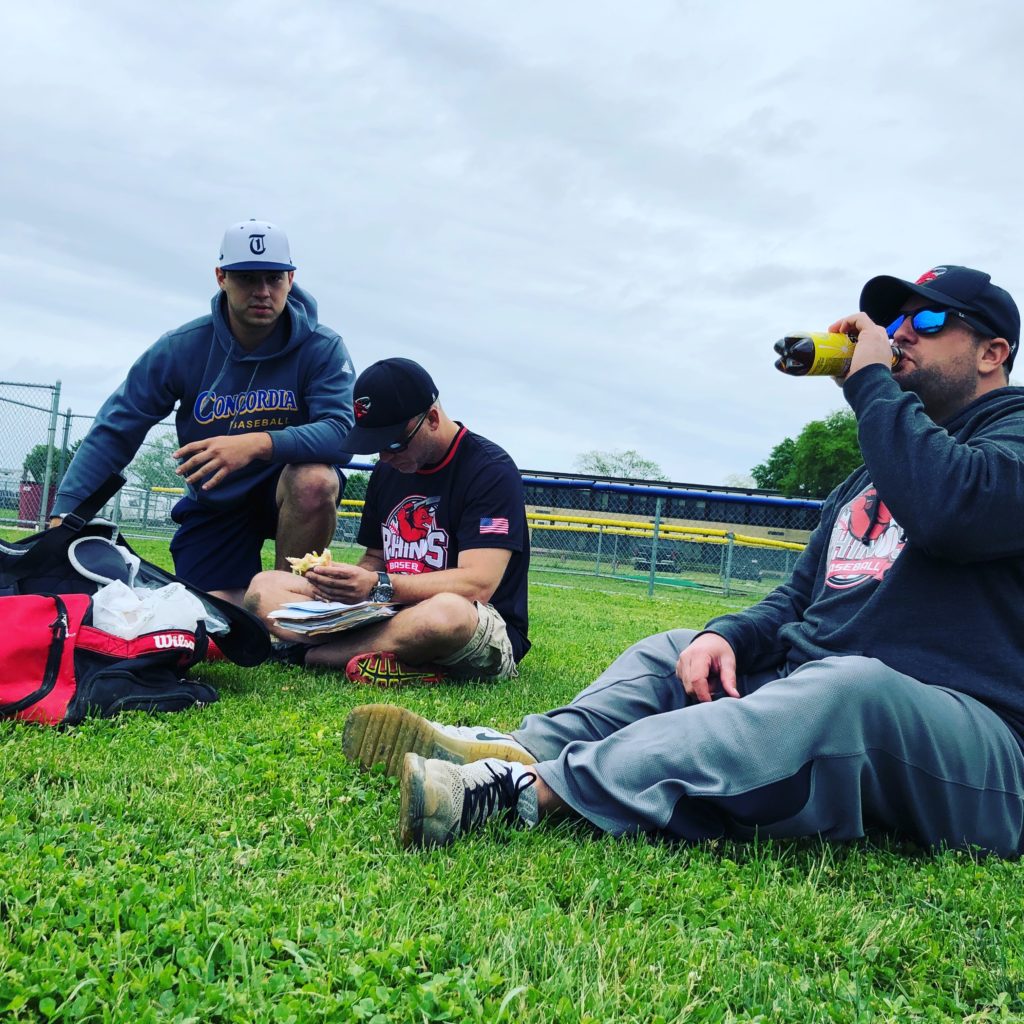 (Setting lineups and fielding grids became a second job for my co-coaches and I. Most of the time we did things because they were the right things to do for the game we were about to play. And sometimes we did them because they were the right things to do for a particular kid, who needed a confidence boost. Not every decision was perfect, but we got enough of them right to win.)
Expectations: This was probably the biggest challenge for us, and there are definitely some things we would have done differently had we known then what we know now. Every parent wants what's best for their own kid, even if they also want the team to be successful. Balancing the needs of the team with the desire to maximize each player's time on the field or chances at the plate was very hard to do. Even if the end result for everyone was spectacular. When you're running a business, employees have certain expectations about the potential for advancing. Customers have certain expectations about the service you're providing. And sometimes, no matter how realistic you are about these things in the beginning, you'll find that there are still going to be people who aren't completely satisfied. Making adjustments in some cases and holding firm in others is an art form, not a science.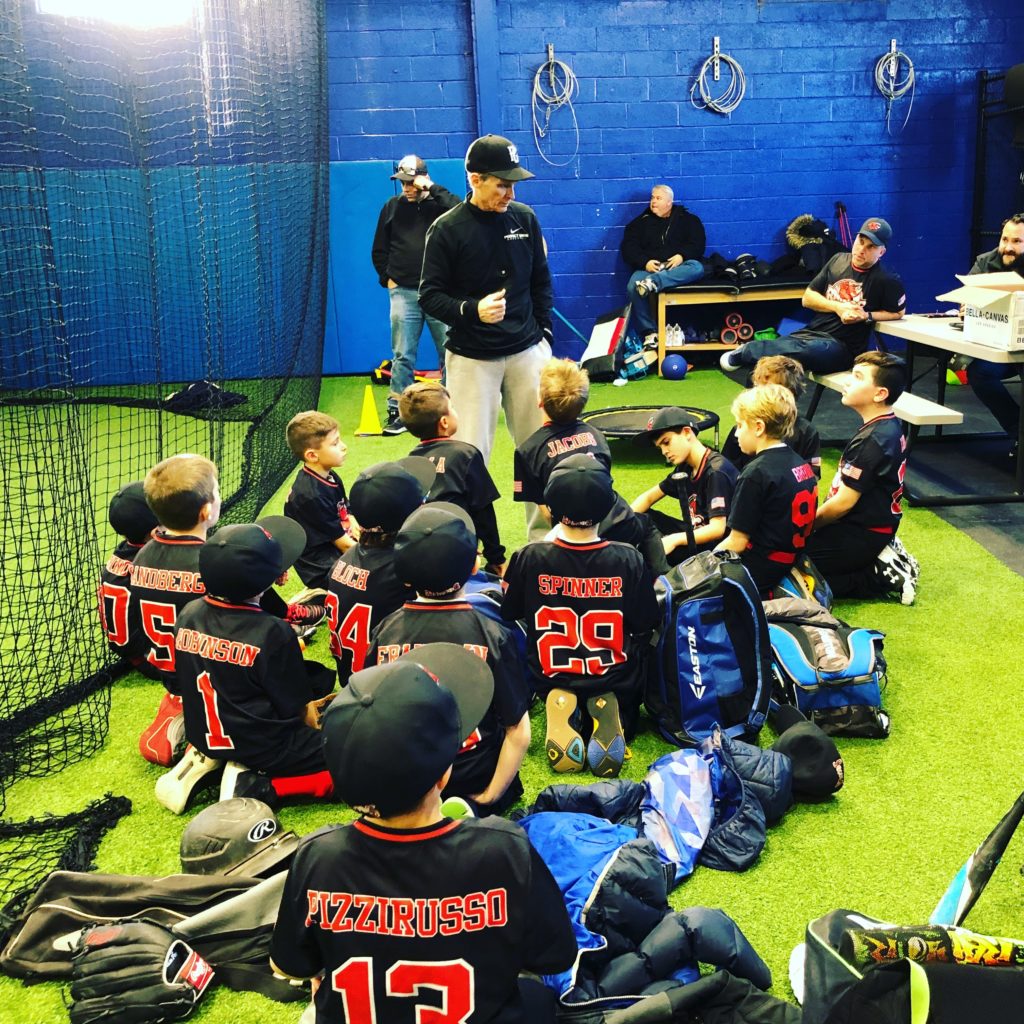 (There's something interesting that happens when you introduce an authority figure who is not one of the dads or moms – the kids actually listen! A real coach, I learned, never has to raise their voice or announce that they are in charge – they exude command and people respond to it.)
Partners: You have to choose the right league to join. You have to establish a bank account. You need insurance. You need to secure an indoor facility for practice when the weather doesn't cooperate. You need equipment and you need to create uniforms. You need the parents to get the boys to where they're supposed to be, equipped and on time. You need the other teams' representatives to work with you on scheduling and make up dates. You need outdoor practice space from the county. You need advice from older dads and moms who've done this before you. Everyone becomes your partner in the endeavor, wittingly or because you've implored them to help. You need to be humble and to think of them all as you would a vendor to your business. No team is an island.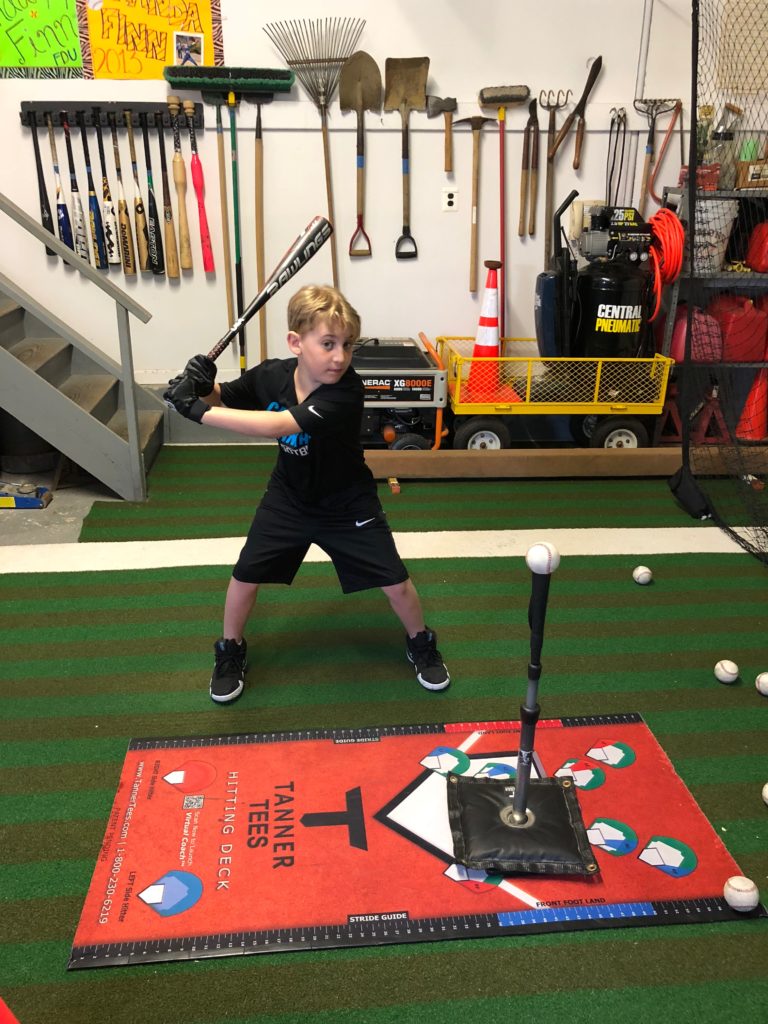 (There's team practice and then there's additional practice you take on above and beyond. This makes a difference only if it's ongoing and the results can accumulate through force of habit.)
Mission: One of the key things is to continually remind yourself why you're doing this in the first place. After a tough loss or a complicated conversation with a parent or a rained out game or an upset little boy who blew a big play. It's stressful and sometimes it can seem like no good deed goes unpunished. When we first started, we were warned "You guys are crazy, this is a thankless job." They were wrong. Every time a kid got a big hit or made a diving catch or struck out a batter to end the inning, we got a massive smile from that boy, and it was the greatest thanks you could ever imagine getting. With each victory, the kids ran out onto the field for a massive group hug, the parents and grandparents cheering from the bleachers. Even in defeat we'd huddle together, talk about what went wrong and then we'd see the kids set themselves to work on those improvements, determined to get better for the next time out. What more thanks and gratitude could you possibly ask for beyond that? What better show of appreciation for what you're doing than the overwhelmingly positive response from the people you're doing it for?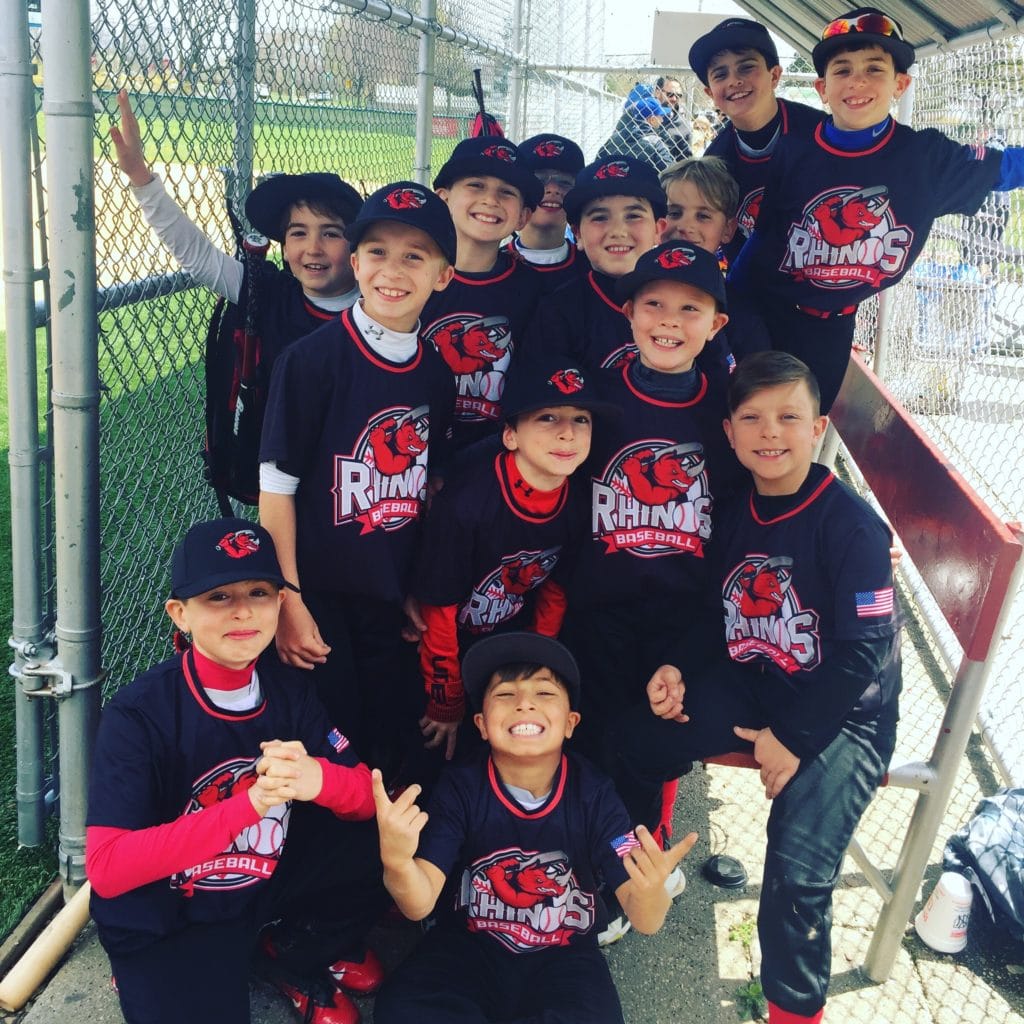 (My guys! I smile just thinking about how far they've come.)
Courage: Before the kids head out for summer, we'll play one last tournament on Father's Day weekend, facing well-established teams with very competitive programs. It will be a great learning experience for our kids no matter what the outcome. They will step up and face big time pitchers and big time batters. It will inspire them for their own future growth and show them the potential they possess, as individuals and as a group. The willingness to go up against larger and more seasoned competitors is half the battle, in business, in life and in baseball. So much of this thing is just showing up prepared and doing the best you can. Those who do, early and often, will get better and eventually win. If the boys walk away with just that one insight, at this young age, the team will have been a major success. The fact that they've had so much fun in the process of learning this lesson is a gift we've been given from the universe.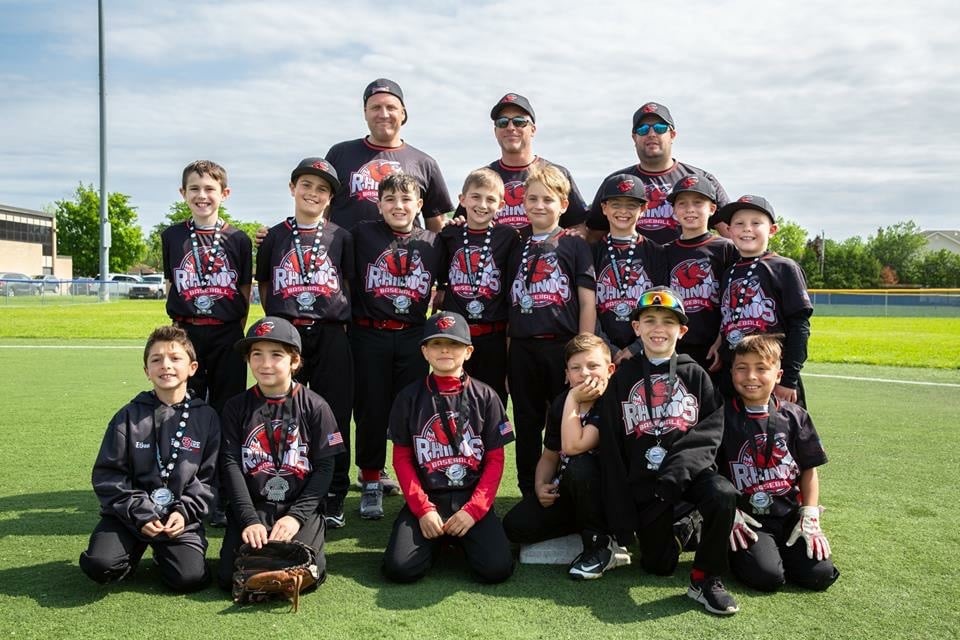 (We'll be back this fall! Be prepared!)