Inspired by James O'Shaughnessy's GOAT Thread last week, legendary investing columnist Jason Zweig went about cataloging all of his greatest writings for a new blog post. As soon as I saw what it was, I immediately bookmarked it. Then it occurred to me that I had never done that before – bookmarked a blog post – in almost ten straight years of blogging.
Jason's written a few dozen of the most elemental investment posts ever. No one has pulled harder on the thread of Investor, Know Thyself. No one was earlier and more prescient about the emergence of behavioral finance and neuroeconomics (his book 'Your Money and Your Brain', which introduced Wall Street to Kahneman and Thaler, was published a decade ago).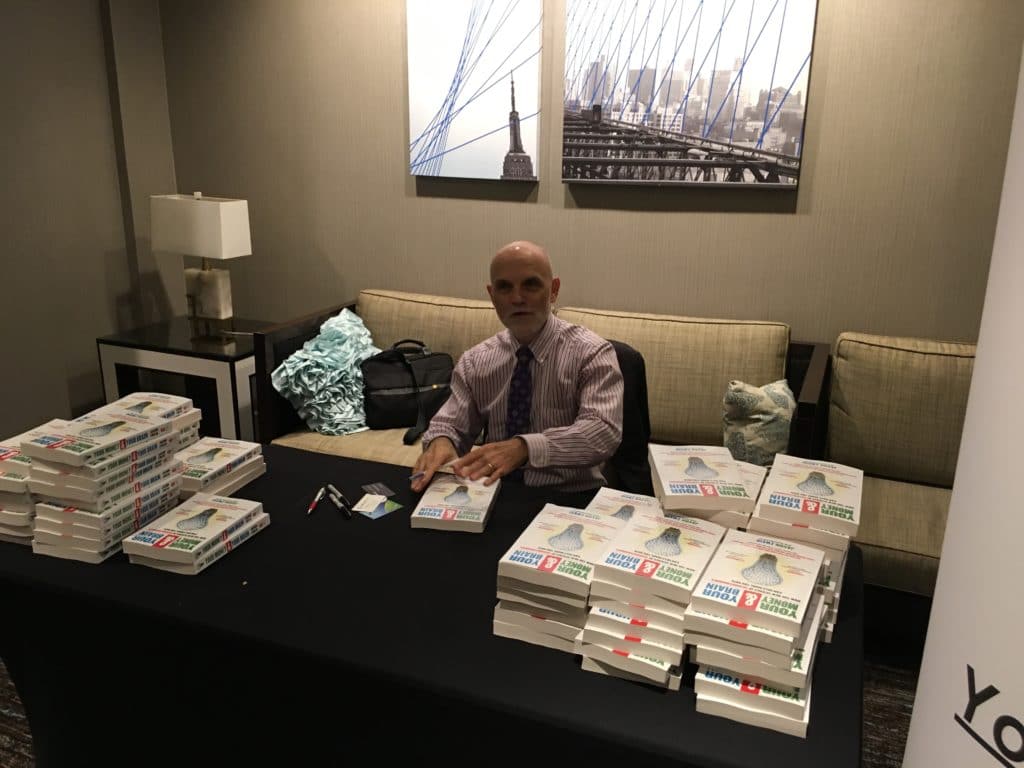 (Jason Zweig signing copies of his book on its tenth anniversary at last fall's Evidence Based Investing Conference. Getting a chance to interview him on stage about it is one of the highlights of my career)
I probably had read 90% of these posts as they were first published – but now they're all together in one place. The next time a young investor asks me about reading material and where to begin (which happens at least weekly), this is the link I'll be sending them.
Go there now and bookmark this yourself. And find the time to work your way through these gems. You will become smarter, more self-aware and, as a result, a better investor than you were yesterday.
Read: