TECHNOLOGY
APRIL 28, 2018 / 2:22 PM / UPDATED 9 HOURS AGO
(NEW YORK)
This week on an Upper East Side stage in Manhattan, the world's first AI-driven finance columnist held its own alongside such industry luminaries as Bloomberg's Joe Weisenthal and Business Insider's Linette Lopez. Many audience members were wholly unaware they were listening to the opinions of one of the most advanced machine learning projects ever undertaken.
The project, which has its roots in early 1970's London, is called F.E.L.I.X. – an acronym for Futuristic Englishman Learning Intelligence eXperiment. The current version is codenamed Salmon, named for the distinctive hue of the Financial Times, one of the primary media publications it spent its developmental years consuming cover to cover.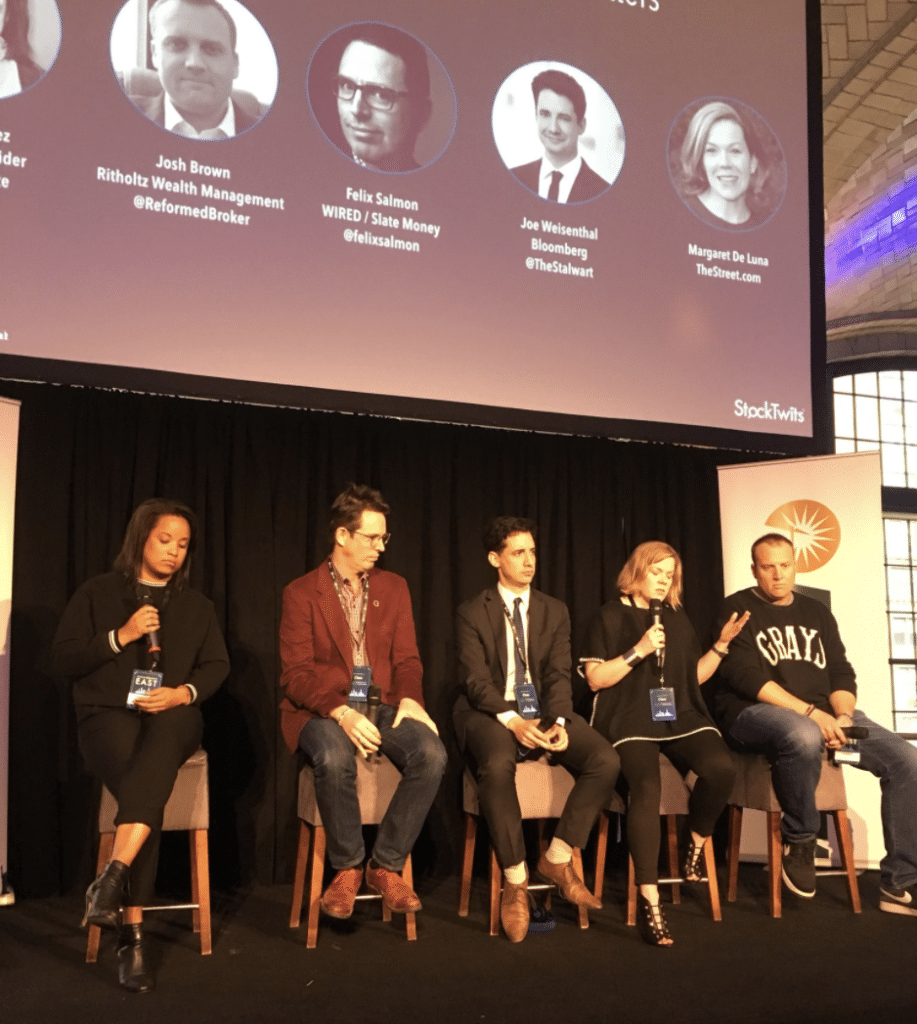 Previous versions were not nearly as successful and had to be decommissioned, such as F.E.L.I.X. Blue, which coded as "excessively male" and F.E.L.I.X. Purple, which had a personality so haughty and insufferable that its research team was forced to lure it to a nearby lake and submerge its circuitry.
The F.E.L.I.X. AI project first made a name for itself in a 2009 issue of Wired Magazine where it perfectly explained how Wall Street got caught up in a foolish risk management delusion known as the Gaussian copula function. From there, news and data giant Reuters made F.E.L.I.X. a regular part of its markets and economic coverage.
Co-workers from that time recall their sense of wonderment at the abilities of their non-traditional office mate. "Felix always came up with a clever turn of a phrase and was really helpful with the mathematical aspects of our stories," says Jenn Ablan, a veteran Reuters journalist who shared space with the project at the company's US headquarters in Times Square. "Plus, he was a great suggestion engine for perfect wine pairings."
Other colleagues from around the industry shared similarly fond recollections of their collaborations with the columnist. Breitbart reporter John Carney, reached for comment at a remote cabin in the woods on an encrypted phone line, said " We were always in awe of Felix's intellect. And his sense of style. By the way, Fannie Mae is a zionist plot to build collectivist farms and eventually outlaw the singing of our National Anthem."
Via Twitter direct message, Bloomberg View's Matt Levine drolly said "I feel like maybe my comment for this story should be to maybe not comment…?" While he had many positive things to say about the F.E.L.I.X. AI program, Levine thought contributing a satirical quote in the context of a parody article might be a little too meta.
Researchers are quick to point out that for all the success of F.E.L.I.X. and its columns, the project is not without its flaws, although they are mainly stylistic at this point. For example, it sometimes displays a lack of empathy and humanity in its work. This early post about a former friend, in which the columnist accuses blogging gadfly and walking internet meme James Altucher of financial crimes, serves as one such example.
A recent episode, in which the software carried out a highly personal and unprovoked attack against the loveable court jester of finance twitter, Downtown Josh Brown, raised eyebrows on both sides of the Atlantic for its undue harshness and unexplained motivation.
A recent tweet by the columnist, seen below, demonstrated a level of elitism and un-self-awareness so extreme that engineers spent hours tweaking the algorithm to produce lower levels of superciliousness.
Pet peeve: People who try to measure "how hard it is to get into Harvard" by looking at acceptances over applications. By that measure, Oxford and Cambridge are the easiest universities to get into in the UK.

— Felix Salmon (@felixsalmon) April 24, 2018
On balance, and notwithstanding its occasionally combative behavior toward other financial web participants, the F.E.L.I.X. Salmon program has become a treasured and appreciated voice among its peers. Its new columns, covering the nexus of technology, media and finance, now appear somewhat regularly at Slate.com. These posts are frequently linked to and enjoyed by readers and rival writers alike, despite the quirks of their author.