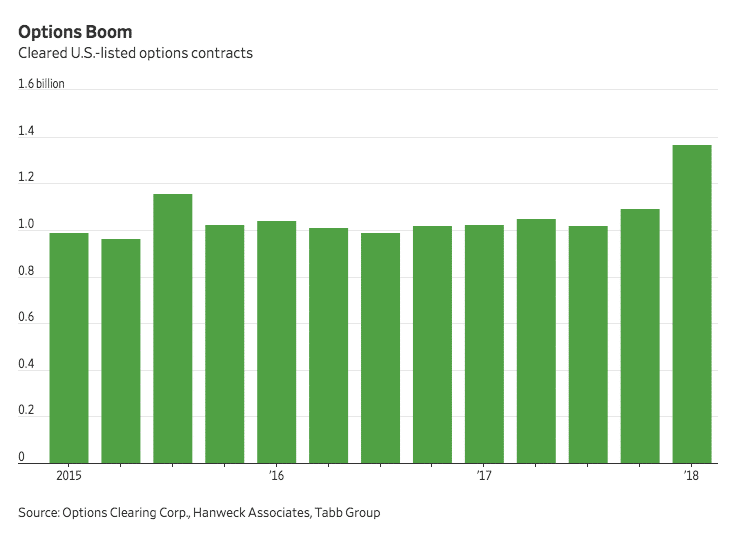 The Wall Street Journal notes that this past quarter has been the best first quarter for trading revenues at the banks and brokers since financial crisis.
Overall, U.S. options trading enjoyed its busiest quarter in history, by one measure, according to research from consulting firm Tabb Group and data provider Hanweck. Nearly 1.4 billion options contracts were cleared in the first quarter, up 33% from a year ago, the firms said.

"Some days, it was like nothing I've ever seen before," said Peter Maragos, chief executive of Dash Financial Technologies, an options and equities electronic-trading technology provider.
It's nice to have a two-way market again and normalized levels of volatility. The worst thing for investor psychology is a creeping belief that equities come without risk of downside. Another year or two like 2017 could've led to some very dangerous behavior.
Source:
Why Wall Street's Stock Traders Are Having Their Best Year Since the Crisis (WSJ)