Happy almost St. Patrick's Day.
The word luck is of Dutch origin and probably dates from the 1500's when it was shortened from the word gheluc, meaning "happiness, good fortune." It did not become associated with the Irish in Ireland. "The luck of the Irish" is a phrase that has actually been traced back to 1800's California during the gold rush, when it became apparent to the thousands of unlucky prospectors that many of those who'd struck it rich were of Irish descent.
I'm feeling pretty lucky in California myself right about now and wanted to write it down here while I felt this way. It's been an incredible week for my team and I out here. We're extremely fortunate in the opportunities we have. I'm overcome with gratitude to all of the people and factors that have come together to make it all possible.
I'm lucky to have the chance to participate in events like the first Research Affiliates Advisor Symposium, where I spoke in between investment industry giants Jason Hsu and Rob Arnott on Wednesday morning. I've learned so much from their writing and research throughout my career, so the chance to appear on stage for this firm was nothing short of miraculous to me. They put on an awesome event.
I'm lucky to have friends in the advisory and financial industry all over America. Everywhere I go I get to check in with some of the most intelligent, caring and forward-thinking people in this business. What we all tend to have in common is a desire to stay on top of the latest trends and to never stop learning. It was a pleasure hanging out with my friends Mike Lambrakis (Advice Period), Mebane Faber (Cambria Asset Management), Bob Seawright (Madison Avenue), Tom Lydon (ETF Trends), Ben Johnson (Morningstar) and whole host of colleagues this week in SoCal.
I'm lucky to have the smartest clients I could ever ask for. The families we serve are self-selecting, finding us as they do on the web and through reading our blogs and columns. They're bright, engaged, intellectually curious and totally get what we stand for and how we think about investing. They've got a wide array of interests and come from all walks of life. And when we get to visit people we don't get to see very often in New York, it's always emotionally and spiritually rewarding in so many ways. We have been entrusted to safeguard their financial freedom and future security, it's a responsibility we live for.
I'm lucky to have partners like Kris and Mike, who are incredible people and bring so much to the table for Barry and I, allowing us to be so much more to our readers and fans. Kris is an empathy machine, one of the most naturally gifted humanists I've ever met. He loves people, spending time with them, understanding what makes them tick and helping them find solutions to their concerns and issues – the level at which he cares cannot be taught and it can't be faked. Michael is a rare animal – as smart and insightful as he is humble and self-deprecating. He calls himself "irrelevant" right in the name of his blog, and has only ever used his abilities with research to enlighten and entertain. I don't know what amazing confluence of cosmic caprice arranged things so that we'd find each other, but it's the become the defining stroke of luck in my career.
Anyway, I wanted to get this all down in print while I'm feeling it, because I'm thinking moments like these are probably too special to taker for granted. I want to thank everyone who came out to see us in California, all of the people who scheduled events and opportunities for us throughout the course of the week and our clients for sharing their time and thoughts with us up and down the coast. It's been quite an adventure – we'll be back again soon!
Some pics below…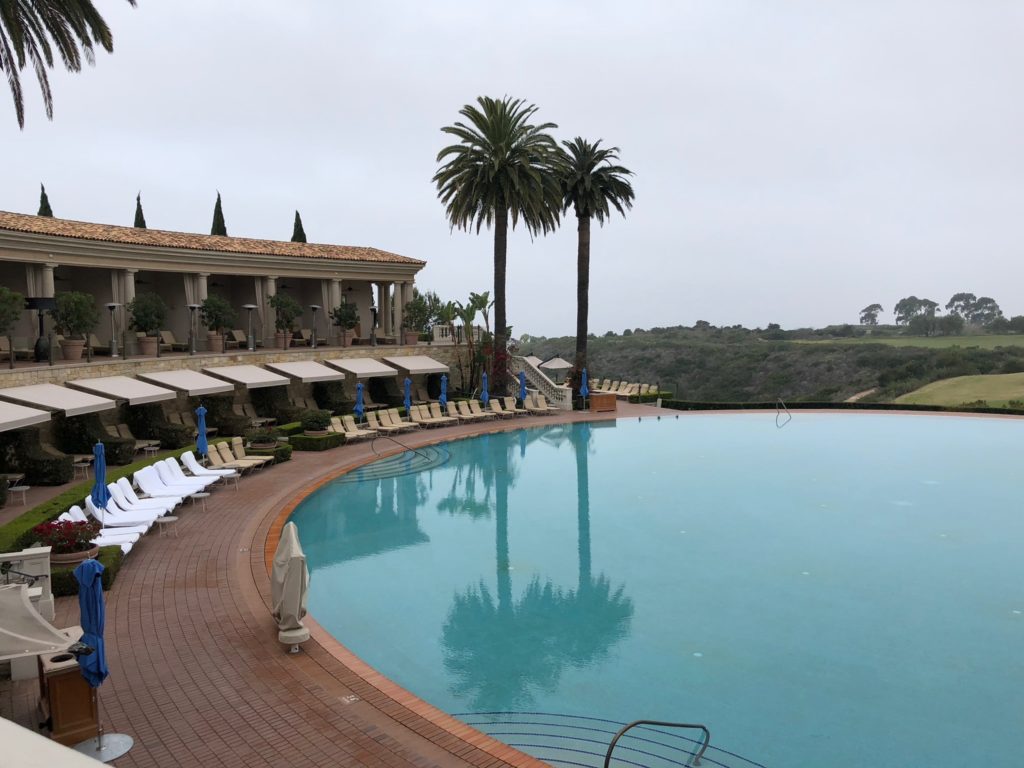 Breakfast at the Coliseum at Pelican Hill.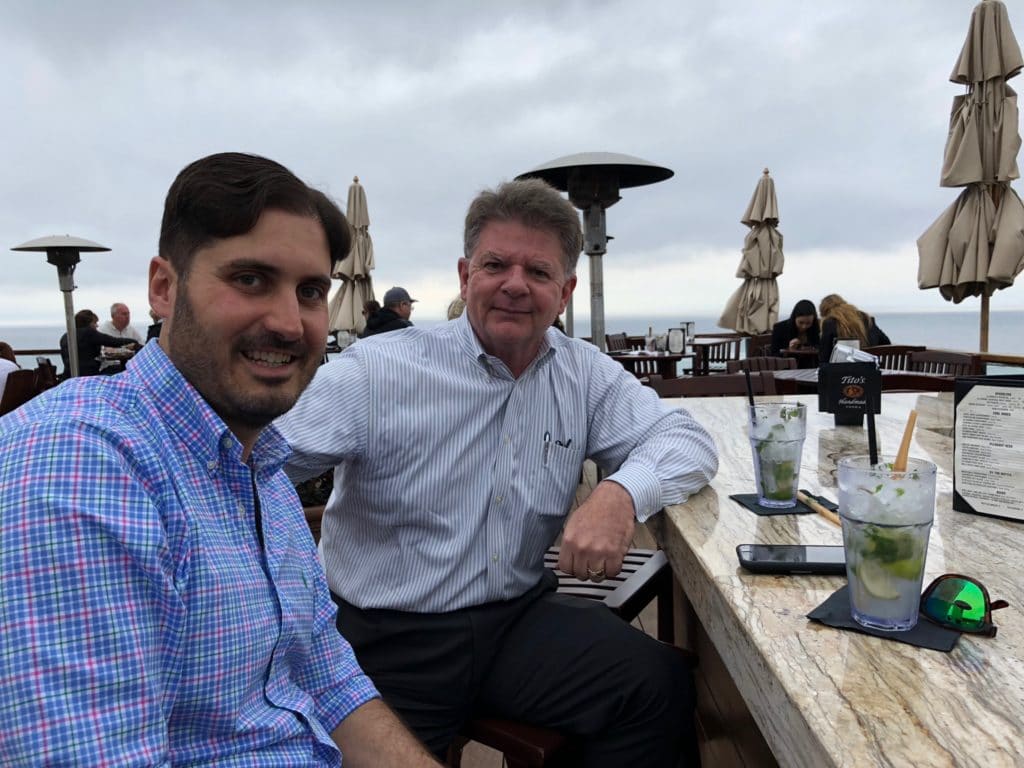 When we met Gary Pulford in Newport Beach, we knew we finally had the right advisor to open Ritholtz Wealth's first California office.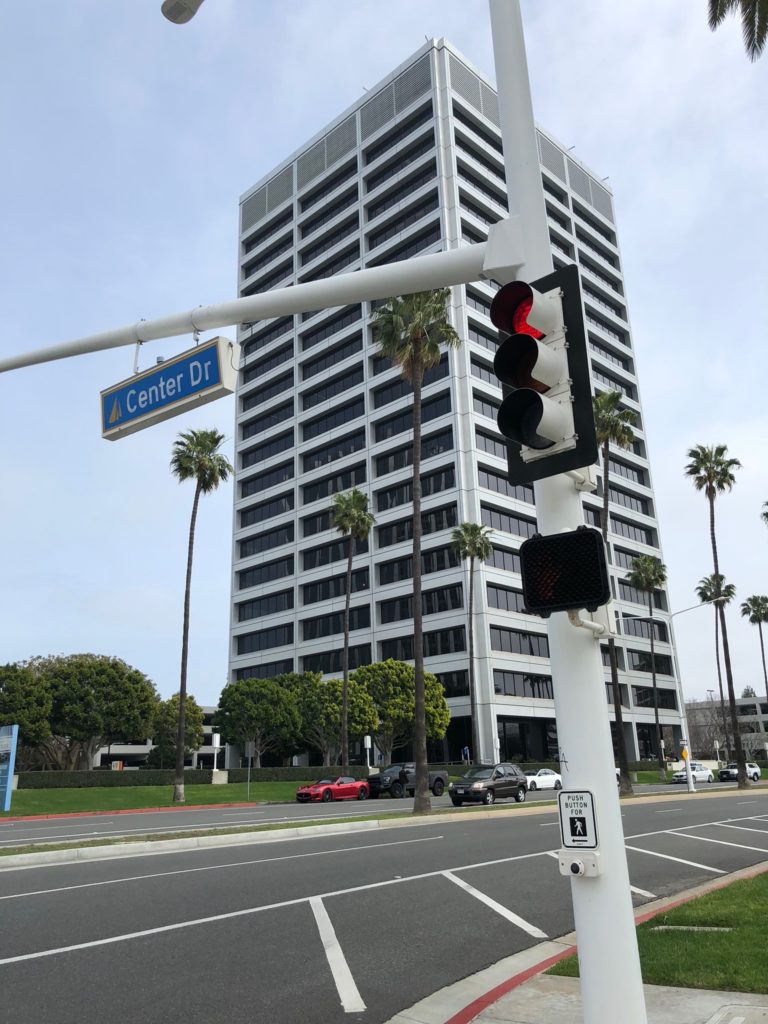 This is the building we're in, it's on Newport Center Drive right in the heart of everything.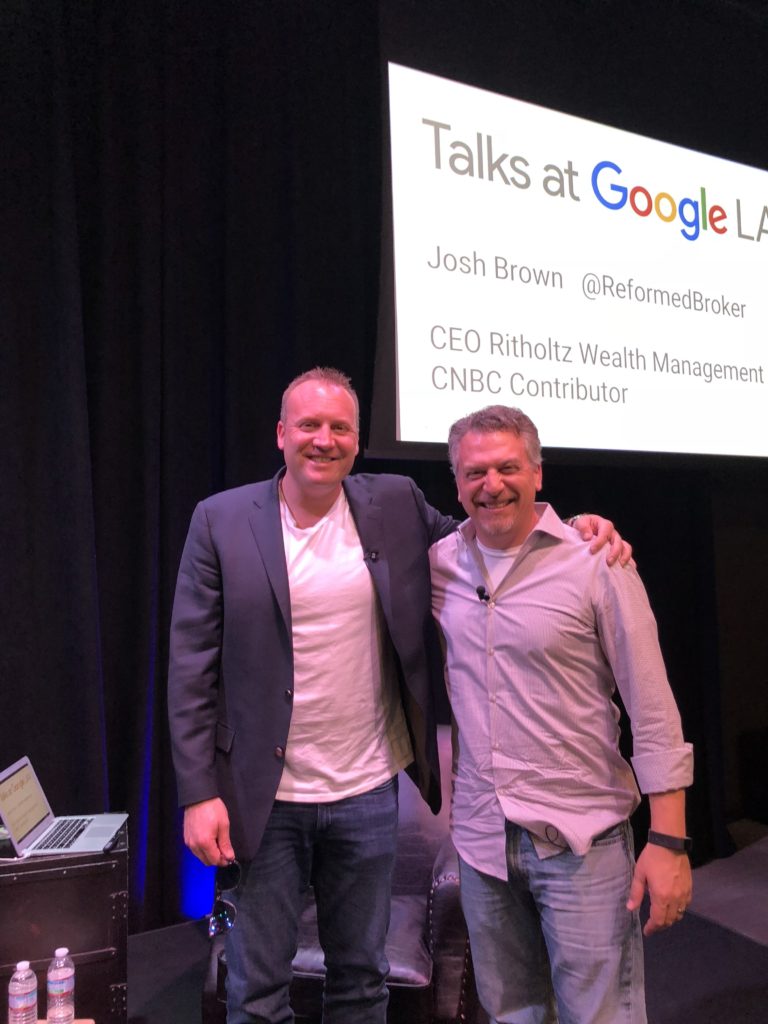 Thanks so much to Scot at Google LA for having me in do a Talk @ Google, which will be broadcast on Youtube in the coming days.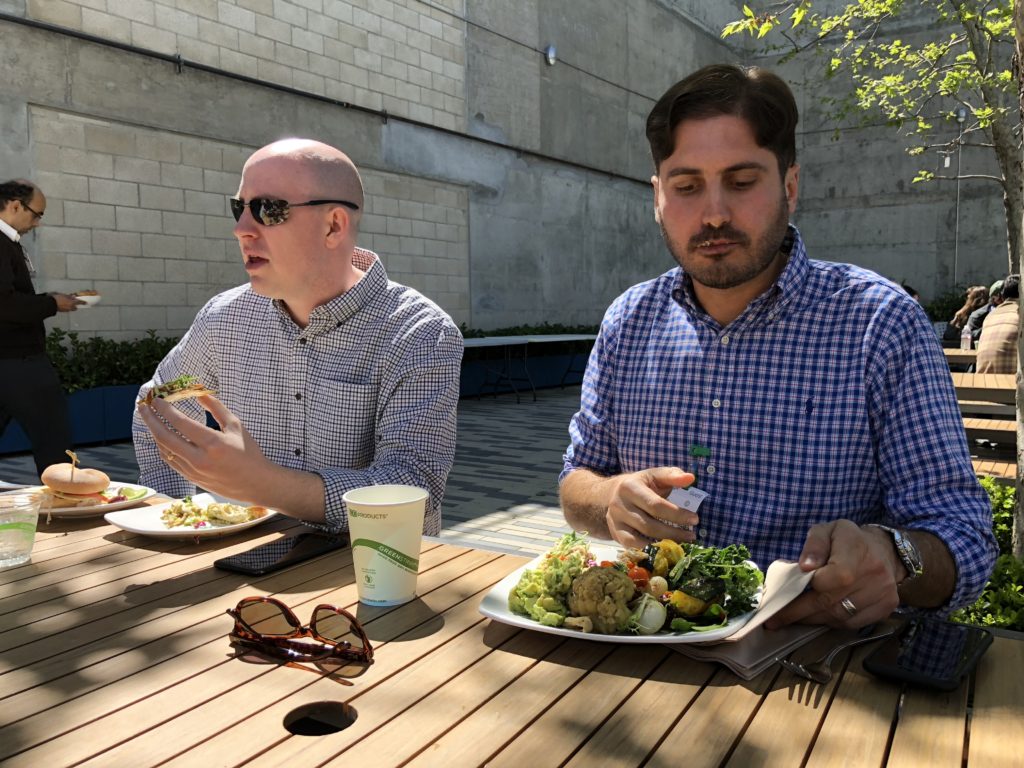 The fabled Google lunch spread – it's everything you've heard about and more. Kris almost had a meltdown lol.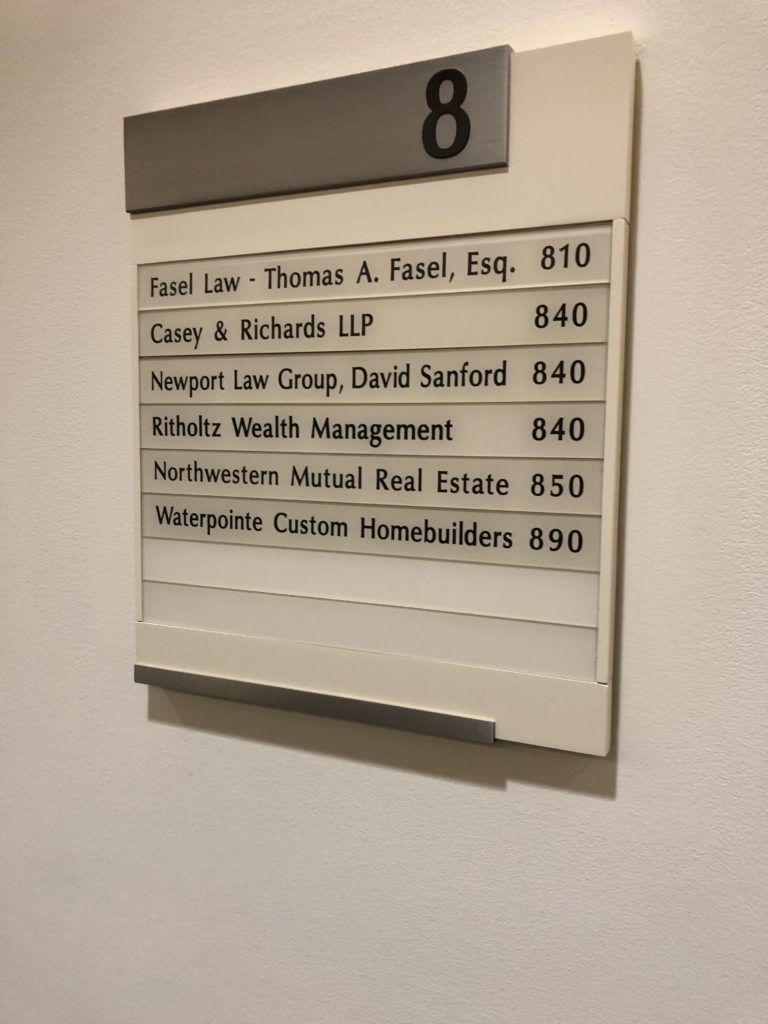 Getting off the elevator and seeing this for the first time was so cool. I got a little emotional, can't lie.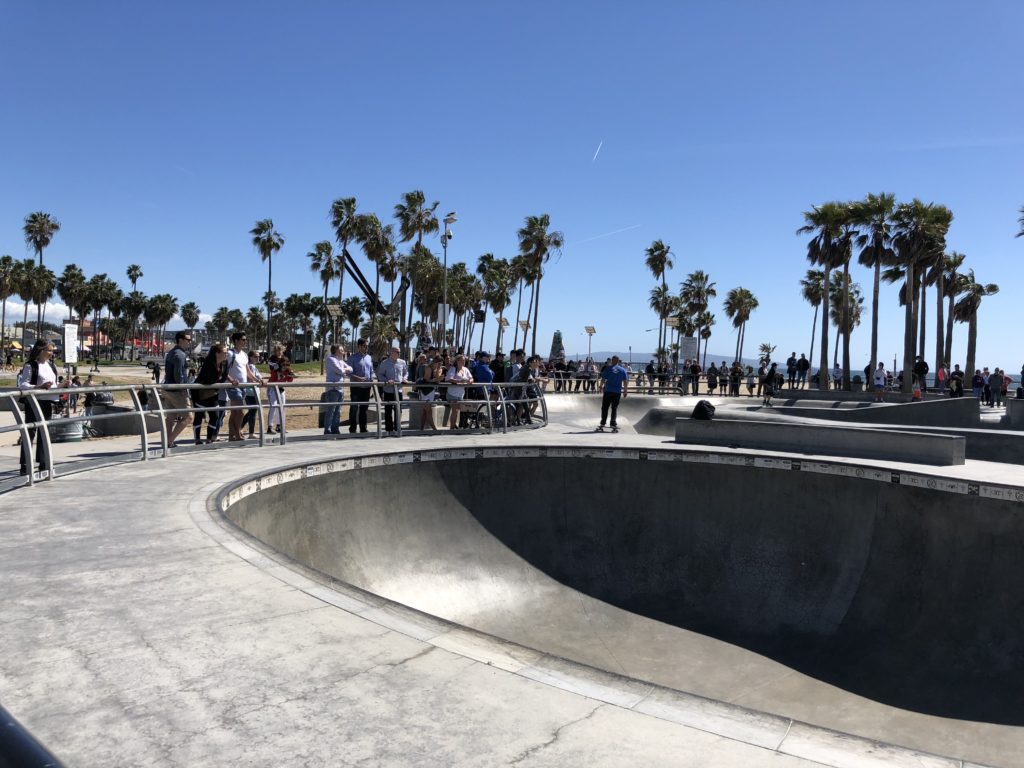 The skate bowl at Venice Beach. No, I didn't shred.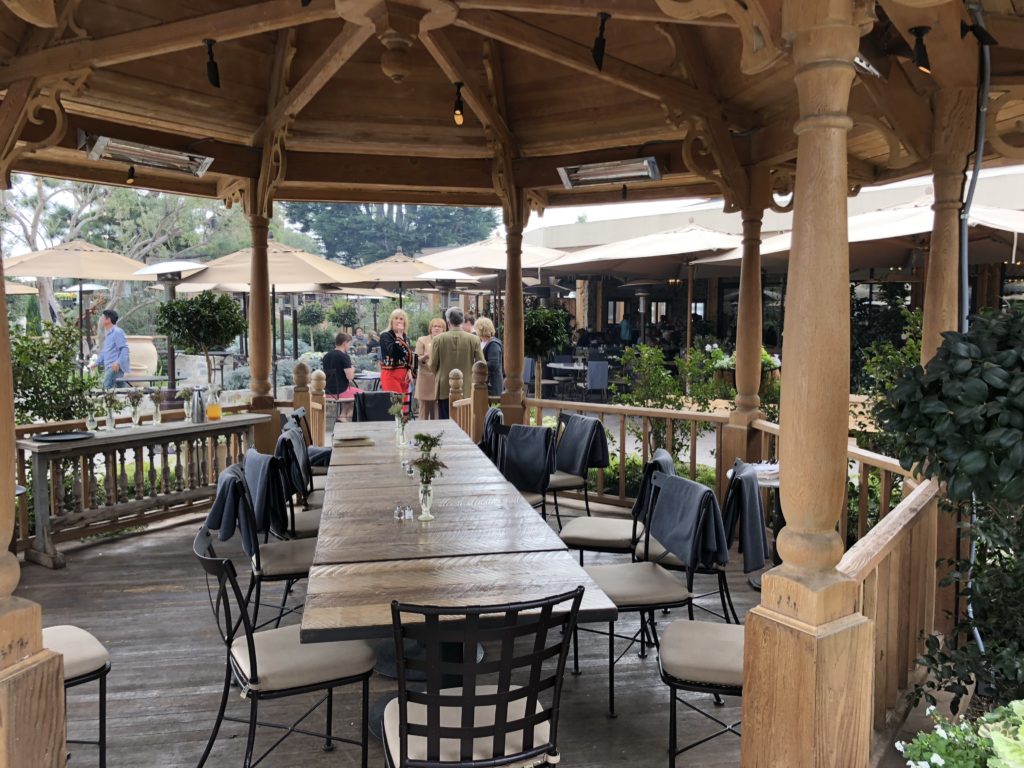 One of the most beautiful restaurants I've ever seen – Farmhouse at Roger's Garden.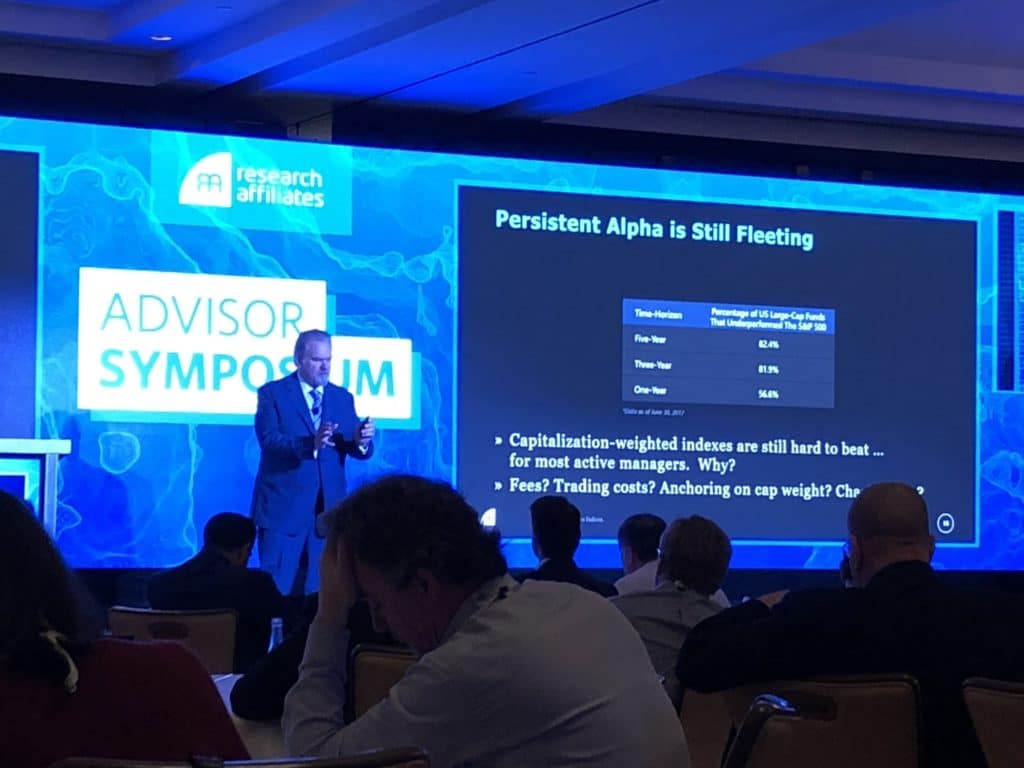 I was Rob Arnott's opening act at the Symposium, unbelievable!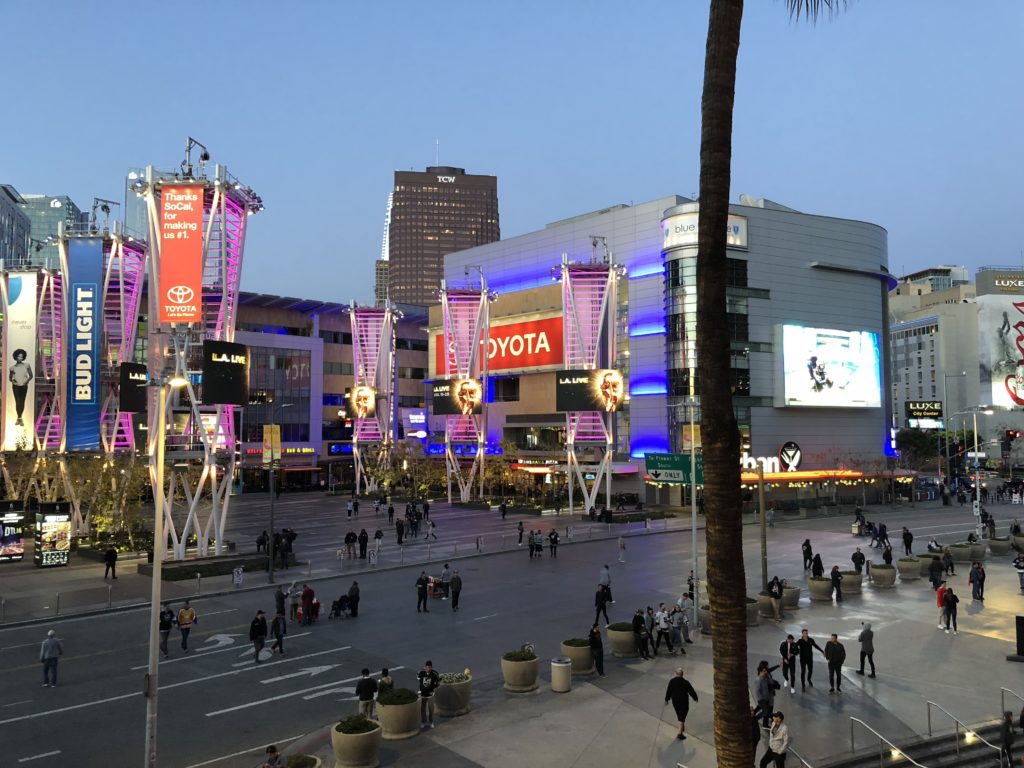 This LA Live thing they've built outside the Staples Center is pretty magnificent.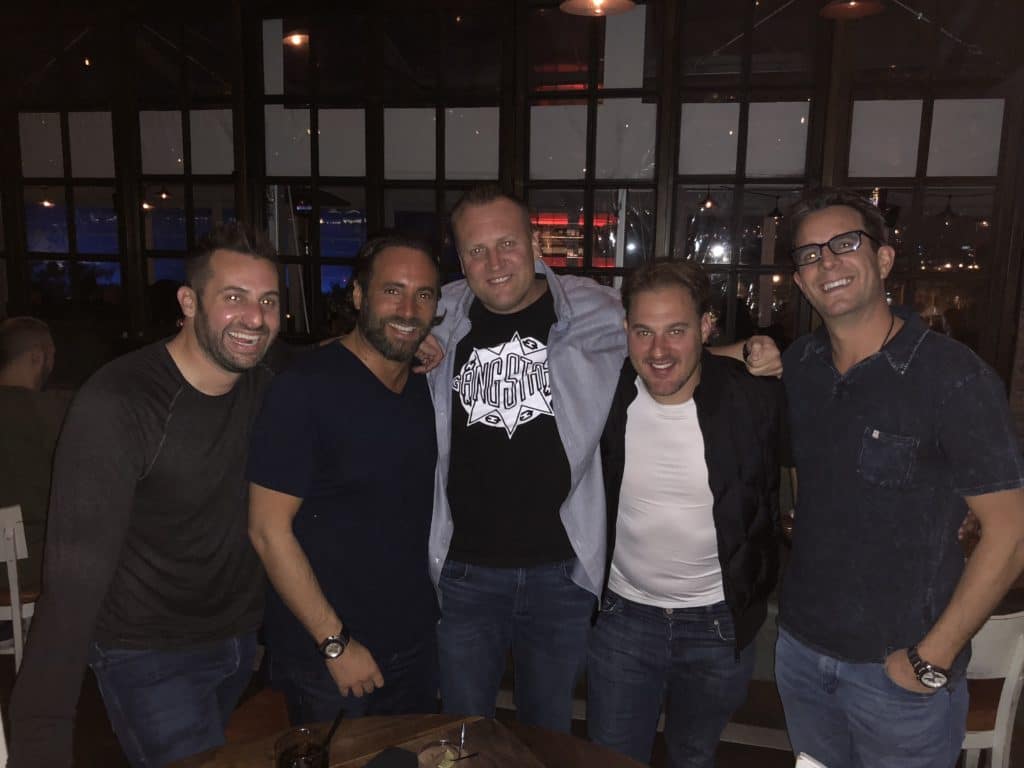 That's my little brother on the far left and my cousin on the far right. They took to me to celebrity hotspot Catch LA in West Hollywood, you wouldn't believe what was going on in this place.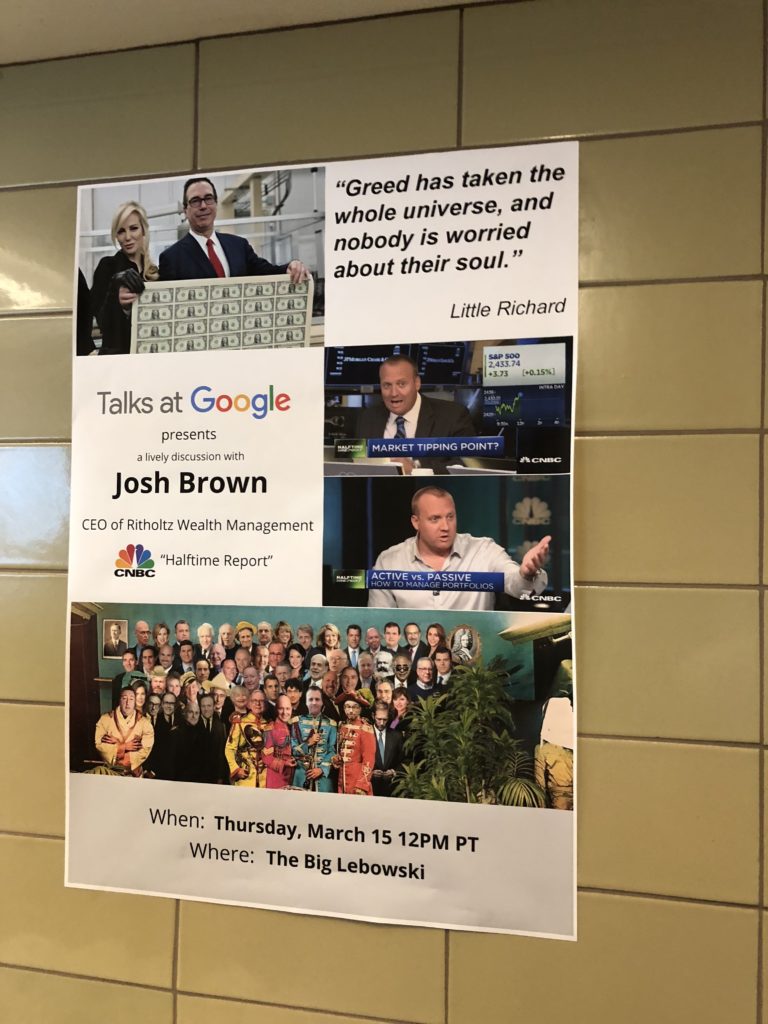 The coolest thing about Google LA is how all the meeting rooms are named for movies set in the city. The auditorium I spoke in was The Big Lebowski, which…oh man.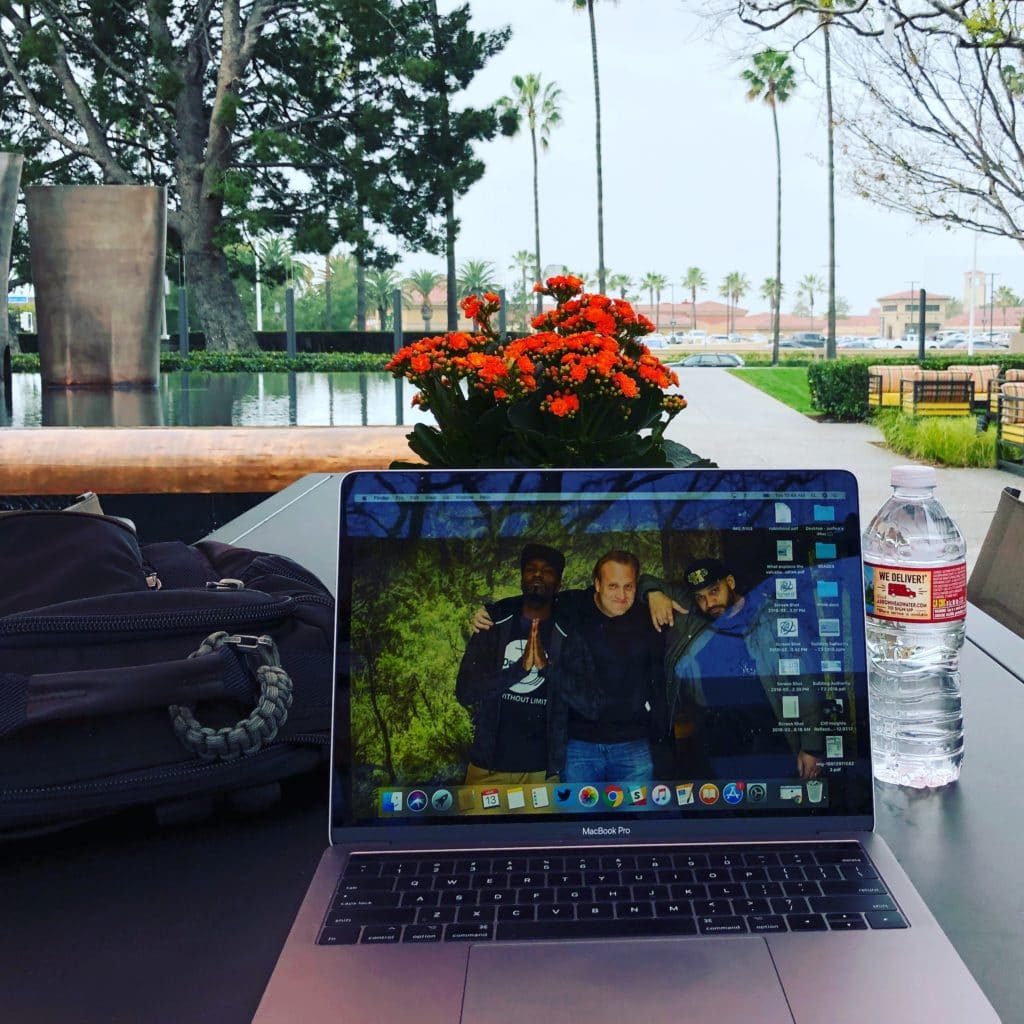 Getting some work done outside on Tuesday across from Fashion Island. What a lifestyle these people lead. What am I doing in New York?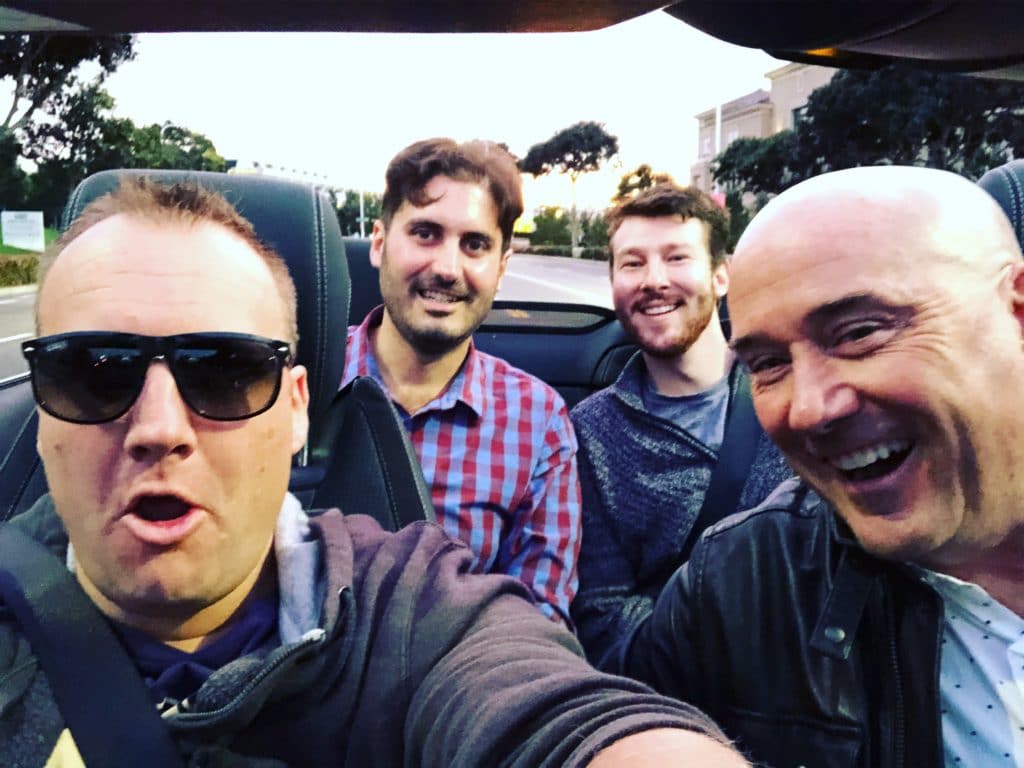 Rolling top down with my pal Tom Lydon and our new friend Brian Lichtor.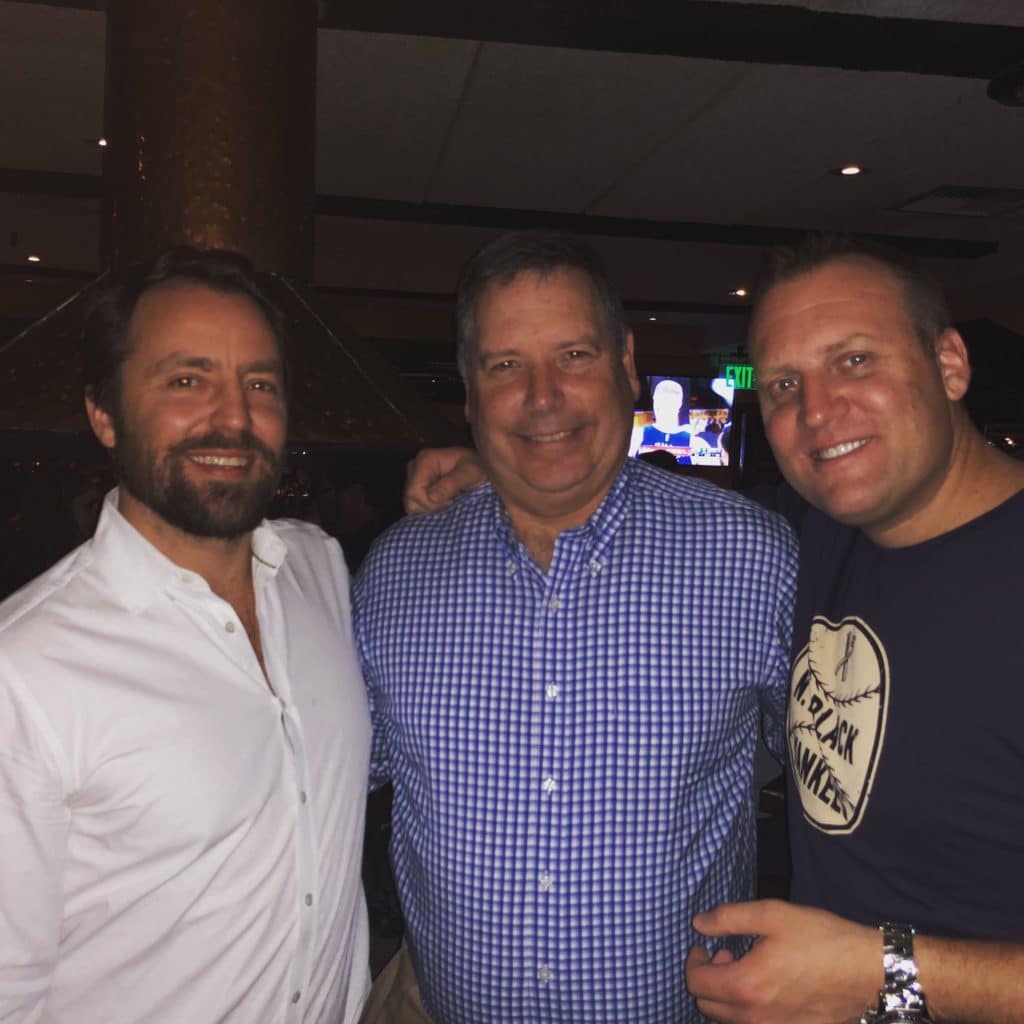 Shout to Meb Faber and Bob Seawright, two of the smartest people I know and great investment bloggers.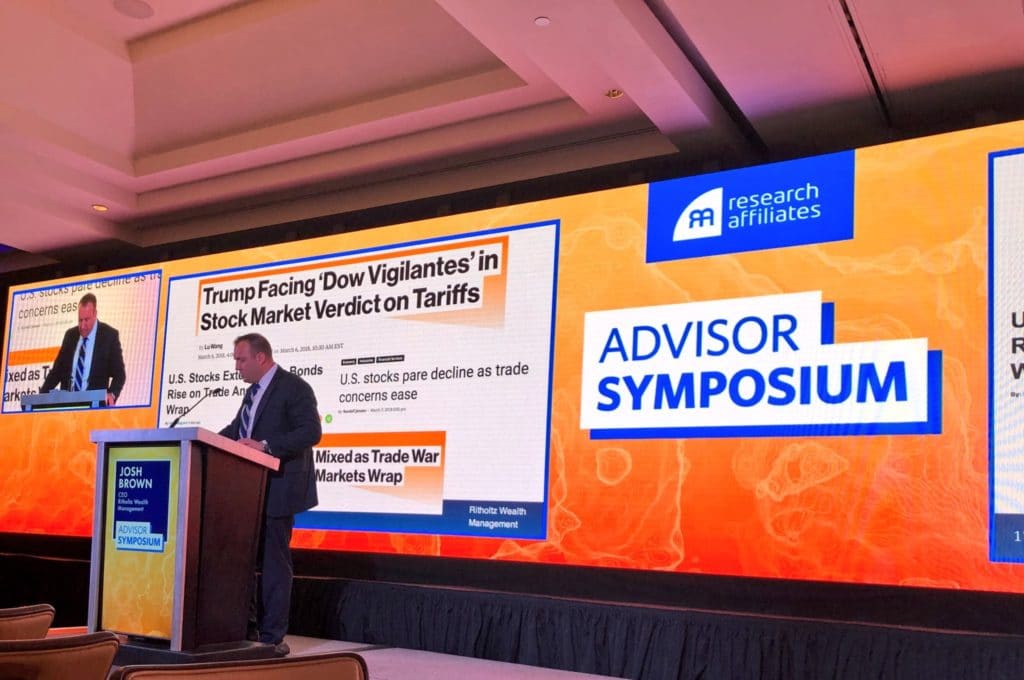 I did my presentation for a great audience of financial advisors and explained why the investment business is really a communications business.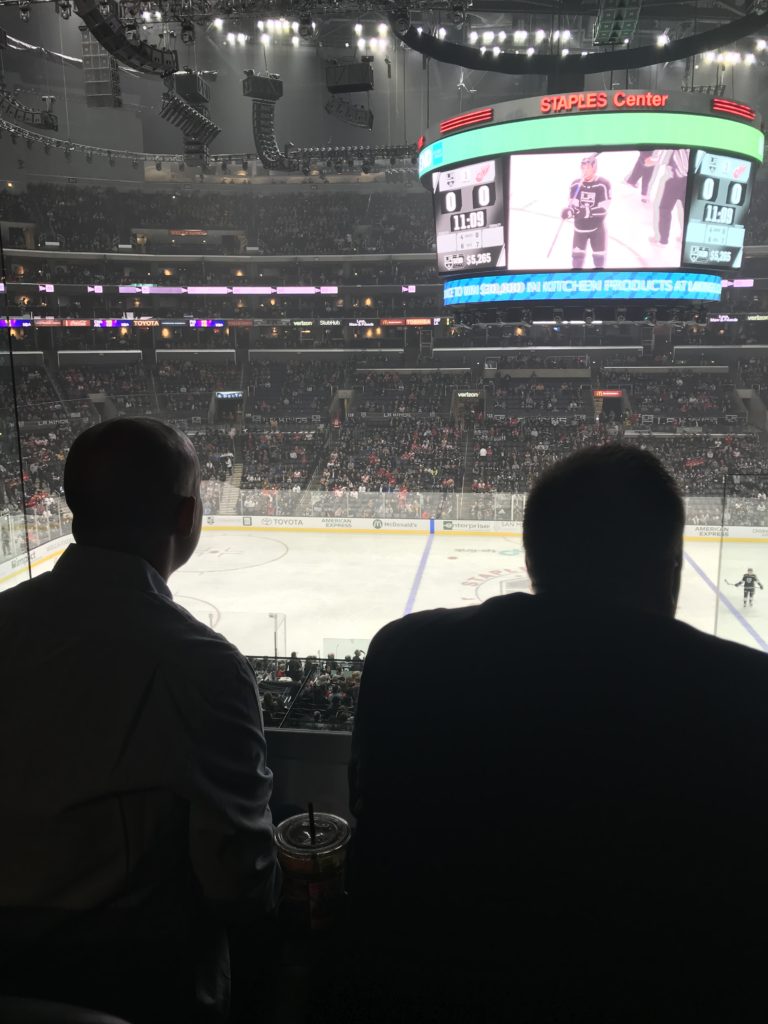 Michael and I taking in the Redwings vs Kings game at center ice. We have no idea what's going on, but live hockey is pretty great.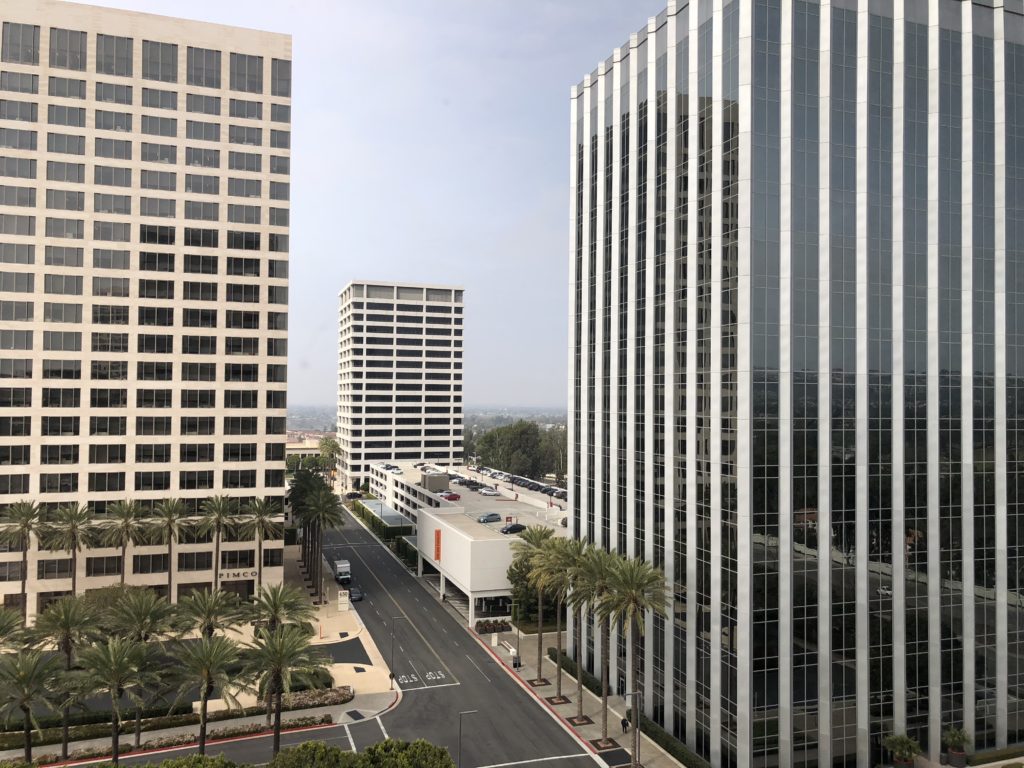 The view from Ritholtz Wealth Management in Newport Beach. That's PIMCO on the left and Research Affiliates on the right. How's that for inspiration?