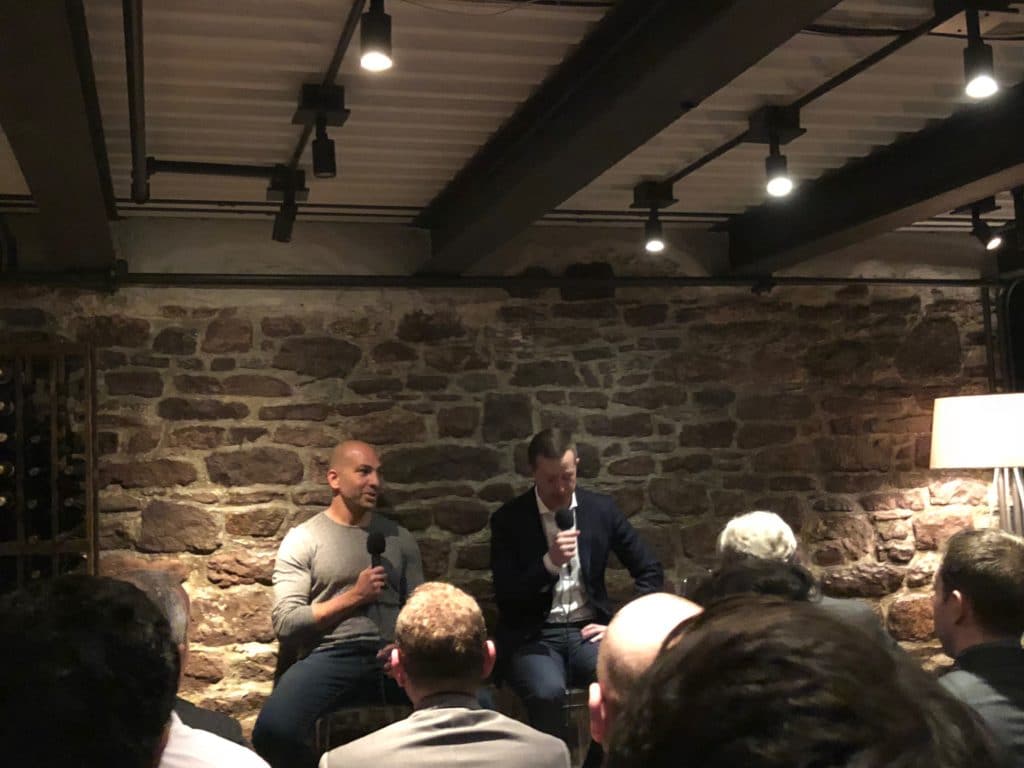 Last night I attended the second edition of my friend Patrick O'Shaughnessy's Frontier dinners and it featured an incredibly interesting speaker on the topic of longevity.
Peter Attila MD, a boxer turned doctor turned wellness consultant (I think?) had a lot to impart to the crowd about lengthening our time on this planet and living better during this longer period – a concept he referred to as thinking about our "healthspans" and not just our lifespans.
I'll just mention some of my big takeaways…
Peter has a low opinion of the state of medicine as it is currently practiced in the United States, but it is not the doctors' faults – it's the reality of the industry, wherein everyone's just trying to maximize what they can wedge into each 14 minute patient visit so they can pay the bills. Doctors aren't given time to think or to have more expansive, holistic consultations with their patients. Writing the scrip and getting into the next room takes precedence over really talking about overall wellness.
The type of lifestyle we have now only represents a tiny percent of a percent of a percent of human history. During 99.99% of the period during which we evolved there weren't chairs and desks and plentiful food and constant eating and sitting around. We evolved to be much more active, and to eat far less frequently and to sleep much more soundly. Modern lifestyles are a disaster for the species, even though lifespans themselves are elongated as we make scientific breakthroughs. We're sticking around longer but not necessarily enjoying it as much as we could.
The big jumps in longevity for humankind occurred relatively recently when we identified the existence of germs (google "Lister") and then when we figured out that washing our hands before treating patients or doing surgery would maybe be a good idea. We don't know what will generate the next big jump.
If you don't smoke and you can stop yourself from committing suicide, you eliminate the two big reasons for premature death. The others fall on a spectrum of avoidable to unavoidable (obesity leading to heart attacks and strokes at one end, random accidents at the other).
It's unrealistic to expect a large portion of the population to walk around with a needle embedded in their side, constantly monitoring glucose levels in real-time, but the technology will soon arrive where a small patch the size of a contact lens can be placed on the skin and do this for us. When we're all able to see how the food we eat spikes the sugar levels in our bloodstream on our phones or our watches, we may be on the verge of making permanent behavior changes as a society. Real-time feedback is a powerful agent for behavior change.
If you can do just one thing, assuming you're already eating reasonably well and sleeping okay, it's lift weights. "Start lifting weights and don't stop." This is a habit that can set you up for a lifetime of avoiding the sort of injuries that lead to permanent decline (broken hip, back problems). There's no need to spend 20 hours a week competing in grueling endurance competitions, just lift weights and do strength training a few days a week, consistently, no matter where you are – hotels, at home, etc.
And now, I want you to listen to the podcast version of Peter and Patrick, from Invest Like The Best, which I embed below. Peter's book comes out when he finishes writing it, and I will definitely be reading.