Savita Subramanian's team at Bank of America Merrill Lynch collects data on how many times certain terms are used during quarterly conference calls. This morning, her chart demonstrating a seven year high for optimistic forward guidance.
Guidance ratio (leads revisions) is above average
Hard data (guidance ratio) and soft data (word count) indicate upbeat management tone.
Guidance trends heading into 4Q earnings season (which for the most part does not include
the tax reform impact) has been strong, with the guidance ratio at seven-year highs.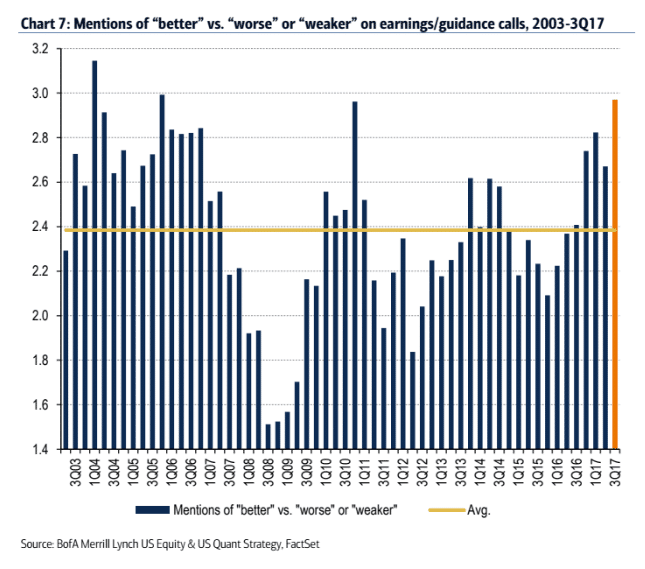 Source:
The cat's out of the bag
Bank of America Merrill Lynch – January 23rd 2018
Josh here – In this environment, you better be having upbeat stuff to say. Borrowing is cheap, employing people is too, consumers are spending, businesses are investing and the world is growing on a synchronized basis with no signs of a recession in sight. If things are challenging now, you have a bad business.
Soundtrack:
Links: