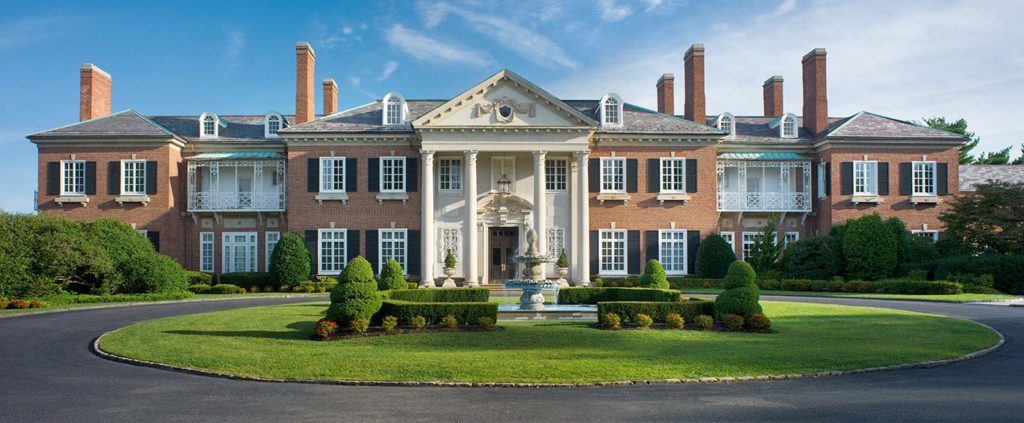 We started this thing awhile back where the four partners of the firm step out of the office for a day at the start of the year to plan the next twelve months.
And more than plan, we set some specific goals.
Last year, we met or exceeded most, and fell short of others. Today, we'll take a look at our successes and shortcomings and then discuss how we want to spend our time in 2018. What do we want to emphasize? How do we divide up the time, energy and attention that each priority requires?
For inspiration, we hold these winter offsites at the Glen Cove Mansion, formerly known as "The Manor", a 1910 masterpiece that was once known as one of the 12 best country houses in America. It was built for John T. Pratt, an executive with Rockefeller's Standard Oil Company, and his wife Ruth Baker Pratt, the first Republican congresswoman from the State of New York. Wealthy and successful society people of New York City built dozens of these mansions on the north shore of Long Island as a place to get away from the daily hustle of Manhattan. Sometimes we need to do the same thing in order to get stuff done and have meaningful conversations.
The Manor was kept up by the family until 1965 and then converted, like many of the classic Gold Coast mansions, into a museum / event space. And they have chicken fingers, which are my muse.
So basically I'll be off the grid today. But big things are percolating for our clients, our employees and the continued growth of Ritholtz Wealth Management. And if I have to spend the day trapped in a haunted house with Barry, Kris and Michael, then so be it.
Soundtrack:
Links: