I love this chart from Chris Konstantinos at RiverFront Investment Group. He's showing us a record spread between what investors are willing to pay for US stocks vs International stocks on forward price-earnings ratio…
Looking a 12-month forward P/E ratio at the MSCI All-Country World Ex-US index, we are currently at the largest valuation gap between US and non-US markets in the 15+ years of data to which we have access.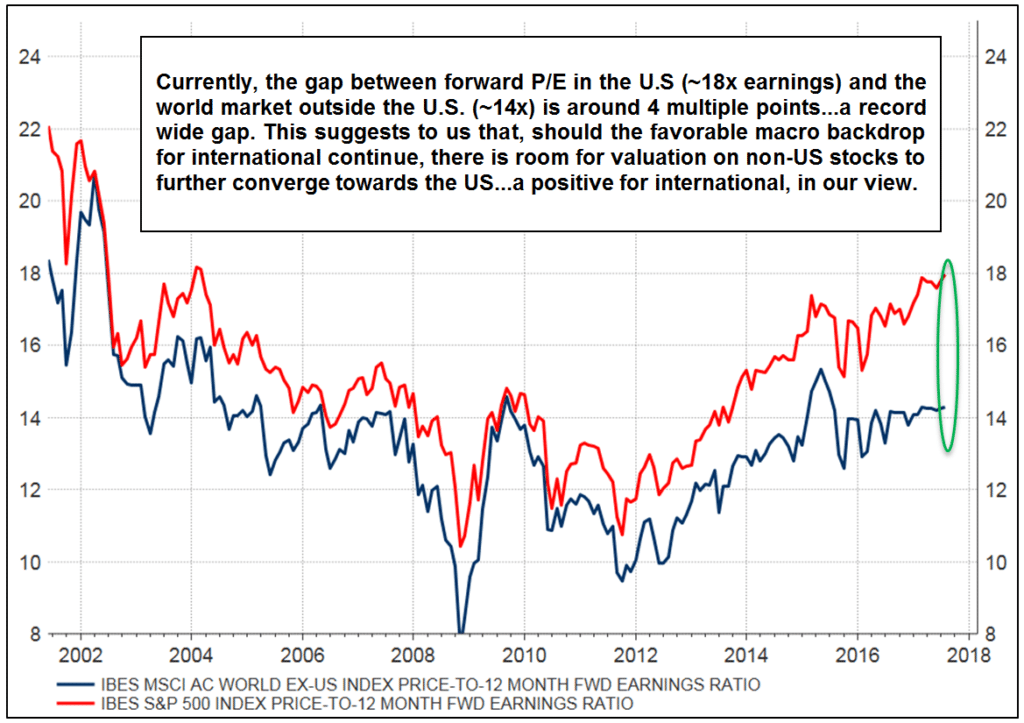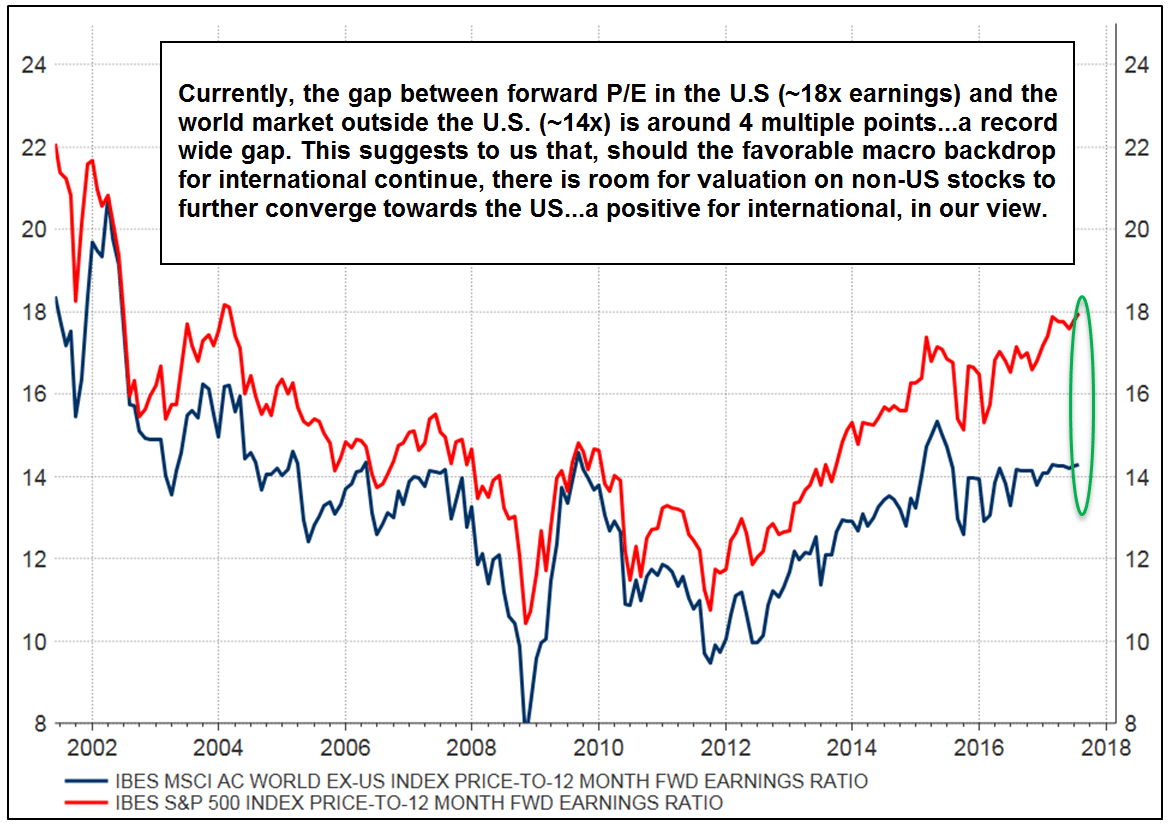 Josh here – We remain unapologetically overweight anything but the S&P 500. It's not a market prediction, it's an awareness of expected returns. When the US stock market sells at a 30 CAPE and yields just 2%, you can't expect home run performance going forward over any meaningful time frame. It forces you to be open-minded about other asset classes, if you're a serious investor.
Now go read the rest of what Chris has to say about this year's synchronous recovery across earnings and economies around the world:
Global Synchronicity: Positive Earnings Mirroring Positive Economic Trends (ETF Trends)