Oppenheimer's CIO Krishna Memani made a splash this week with a piece outlining 15 reasons the bull market should continue.
I thought this chart was interesting, it looks at 10-year stock returns minus bond returns and finds nothing completely out of the ordinary with this relationship right now, relative to historical periods (via Bloomberg):
Bull markets usually end after a "prolonged, pronounced" period of long-term outperformance to bonds, according to the paper. There has been no signs of investor euphoria about equities, as recent long-term relative returns are not excessive.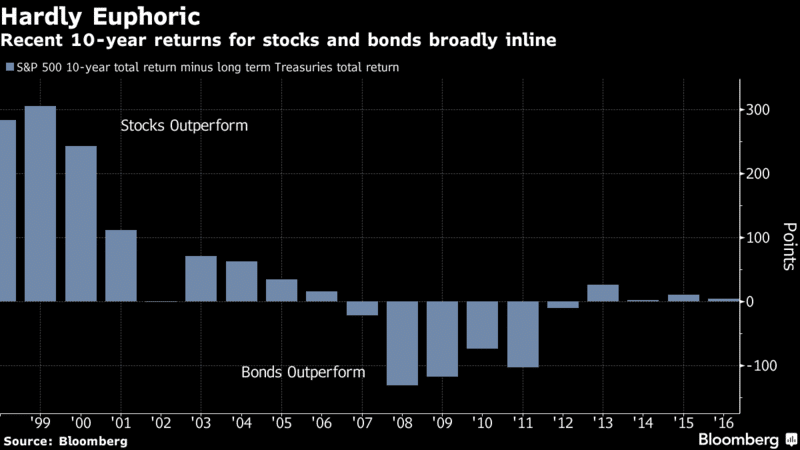 Source:
Bull Market Likely to Be Longest on Record, Oppenheimer Says (Bloomberg)