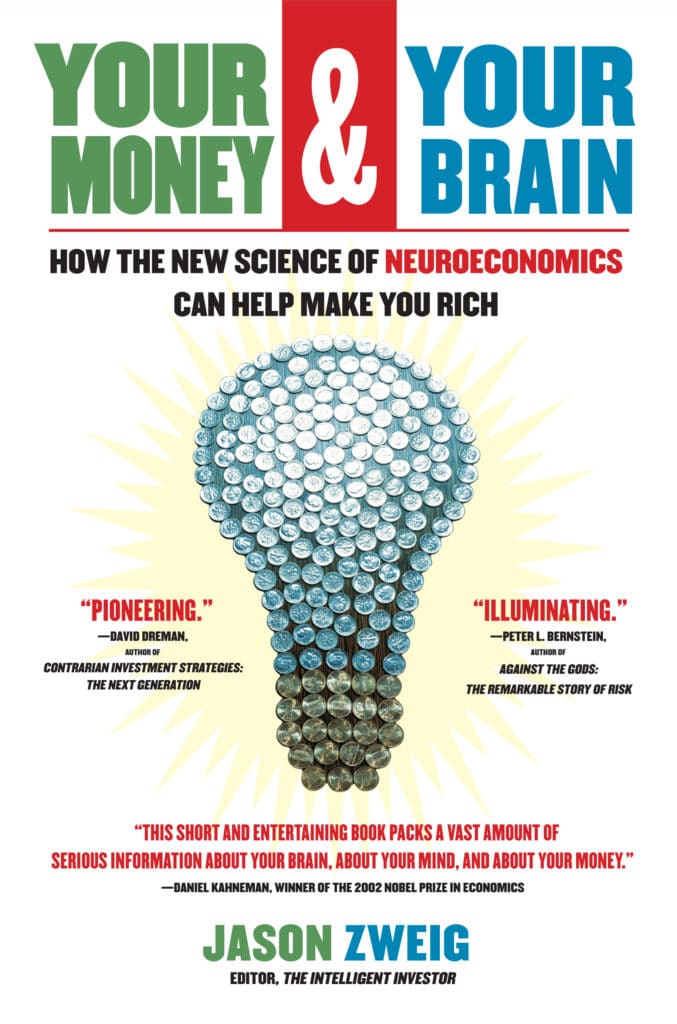 Think back to a time before blog posts and social media and all of the ways in which you currently consume investment content and opinion. There were newspapers and articles on the web and magazines. And the vast majority of what you'd read from day to day was stock picks, economic forecasts, "8 Mutual Funds To Stuff Your Stockings With This Christmas", market timing calls and then more stock picks.
In that environment, very little was being said about the most important aspect of investing – behavior.
Bad behavior with a great portfolio and all the right holdings is worse than good behavior with a decent portfolio. I hate to break it to you, but this is an empirical fact at this point. And yet, virtually all the ink being spilled – physical or digital – was about the other stuff: Is Coke going to have a better quarter than Pepsi, should such and such CEO step down, who is the best small cap value manager, etc.
Enter Jason Zweig, celebrated columnist for Money Magazine, Time and CNN.com back in 2007. His book, Your Money and Your Brain, as the first book to take the behavioral issue mainstream for investors, traders, allocators and advisors.
All the stuff we talk about endlessly these days –  Kahneman and Thaler, the Endowment Effect and the Availability Heuristic, the Recency Bias and the Sunk Cost Fallacy – Jason's book kicked down the door to all of it. Years before Thinking Fast and Slow and the Undoing Project adorned the bookshelf of every asset manager and hedge funder. With every blog post and podcast we put out there about these essential topics, we're just repeating the stuff that Your Money and Your Brain taught us way back in 2007. It was a landmark for our profession and it still is – to this day it sits at number 44 on Amazon's top 100 Investments & Securities books.
This November 2nd, at the 2nd annual Evidence-Based Investment Conference in Manhattan, we're celebrating the 10th anniversary of Jason Zweig's book. It'll be a conversation about what's changed now that all of this information about ourselves is front and center – and what hasn't changed at all! Jason's regular column at the Wall Street Journal, 'The Intelligent Investor' is on the must-read list of all serious practitioners. It's really going to be a treat for me to interview him at the conference.
Human nature is the unquantifiable variable that drives markets as they careen from one extreme to the other, and noisily churn along somewhere in between year after year. Understanding the underlying biology of it all is not a luxury, it's an essential tool for anyone trying to become better at this. And we must not only try to understand the emotions of the crowd, but the highly volatile emotions inside of ourselves if we want to succeed.
Join us for this important talk at a full-day event that I promise is going to blow you away.
And if Zweig isn't enough to push you over the edge – how about this: For a limited time, you can use my discount code to buy your ticket: RWM25 gets you 25% off the regular price. Let's go already!
https://www.imn.org/investment-management/conference/Evidence-Based-Investing-2017/
And if you want to get the book signed, get a copy here to bring with you.