"THE TECH WRECK STRETCHES INTO DAY TWO AS LARGE CAP TECHNOLOGY STOCKS…."
Okay stop. The stocks in question – software, chips, phones, networking, wireless equipment, whatever – these things are all $50 billion to $750 billion market caps. They've gone up between 20 and 70 percent this year. Literally, year-to-date.
You're talking about a name like Apple, it goes up 30 percent in a straight line for almost six straight months and then declines 6 percent from that peak in a program-trading rotation.
Well? What exactly did you think would happen? Another 30 percent rally on top of 30 percent? You thought these were one-way trades?
Even LeBron gotta sit on the bench sometimes.
Meanwhile, the rest of the S&P 500 is awash in new all-time record highs – hotels, fast food, aerospace and defense, insurance, asset management, you name it.
And besides, take a step back and look at the last six months – here's the quilt, dating back to just before the start of this year. You'd have to have been allergic to money to have missed out on this (click to embiggen):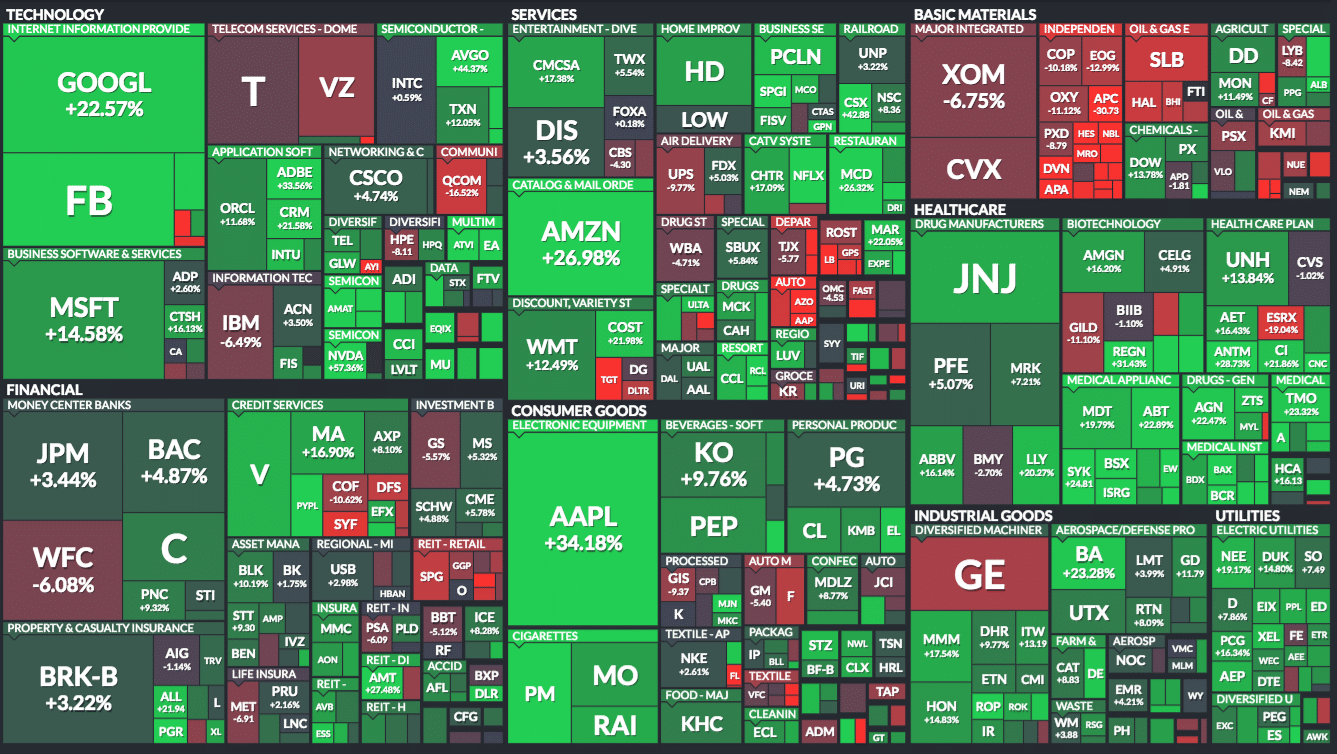 The lightest green boxes represent stocks with gains north of 24 percent for the six month period. And there's a ton of light green, in nearly every sector save for Basic Materials ('member the Trump Trade? LOL).
Okay, so now what? Does the "tech wreck", which so far looks like an ordinary rotation (albeit a quick one) end up dragging down the rest of the market? Or does the cash resulting from tech selling continue to boost the rest of the equity market?
Depending on your timeframe and strategy, getting this question right either means everything or nothing at all.
Know what kind of investor you are before coming into contact with just the latest bout of hysteria in an endless cycle of it.
And calm down.