My friend Jeff Kleintop (Schwab) is out with a highly informative look at the recent rally in emerging market stocks and why it could continue. Kleintop argues that there are four main drivers of EM stocks overall:
Domestic economics unique to each country
The economics of the developed markets that influence EM nations
Currency sensitivity
Commodity prices
Jeff argues that, at the current moment, all four of these drivers are pointing in the right direction for continued stock market gains in the EM countries.
However, for those looking for an edge, not all four drivers will persist, and not every country is equally sensitive to all four of them. So depending on how good you think you are at this game, here's a great graphic illustrating the sensitivity of each EM country to each of the four drivers: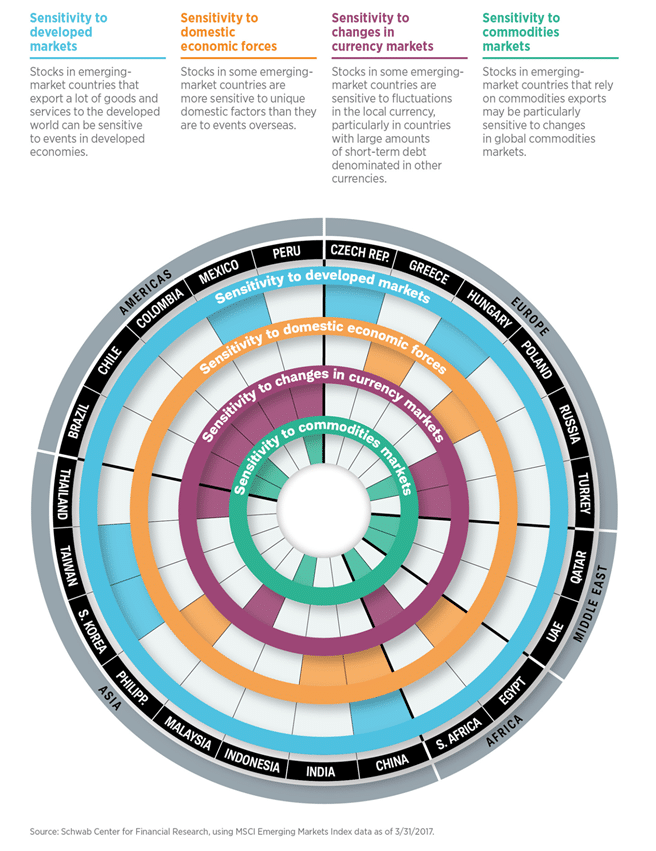 Now head over to check out the whole piece, it's got a lot of good stuff to consider.
Source:
The Long Period of Underperformance for Emerging Market Stocks May Finally Be Over (Charles Schwab)