You have questions…
You're wondering how it could be possible that the S&P 500, the Nasdaq 100 and the Dow Jones Industrial Average could be climbing to record highs day after day, given, well, everything.
How is it that stocks can break through to new heights while the country at large seemingly sinks to new depths?
And about those new depths…
What happened to the instruments of American Exceptionalism? Are they dead? Did we kill them?
If we did, the murder weapon was disbelief.
And in the place of the pillars that once upheld everything we held dear, we're putting our trust and faith in something else…something that seems invincible right now: Technology. Systems. Data. Innovation.
As our belief in the old thing dies, our belief in the new thing grows ever stronger.
***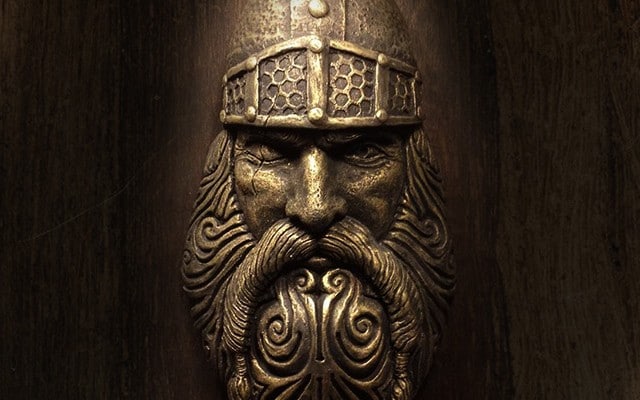 1100's – a Viking ship makes landfall in the New World, carrying Scandinavians and, with them, the one-eyed god, Woden. They've brought him to North America, hundreds of years before there even is such a place on any map.
1600's – a slave ship traverses the Atlantic with a cargo hold full of Africans. And hitching a ride with them, their mischievous spider-god, Anansi.
1800's – Eastern Europeans begin settling in Chicago. Poles and Russians, Czechs and Bulgarians. They bring their ancient Slavic "black god", Czernobog, with them.
1900's – a young girl arrives at Ellis Island with a stowaway in tow – "Mad Sweeney" Suibhne, a sort of cursed leprechaun who roamed the Irish countryside for hundreds of years.
It's a New World but the people carried their totems and tokens along as they came.
But something happens over the ensuing decades and centuries. These deities from the Old World begin to lose their hold over the émigrés they came here with. Their influence fades as new gods – American Gods – hold sway over ensuing generations: Radio, television, the automobile, the airplane, electricity itself, the telephone, the assembly line, the Internet. These are the new deities.
The Old Gods lose their place as modernity answers more and more of the questions and prayers of the people, and fills more of their lives.
"The TV's the altar. I'm what people are sacrificing to.'
'What do they sacrifice?' asked Shadow.
'Their time, mostly,' said Lucy. 'Sometimes each other."
This is the plot of Neil Gaiman's 2001 novel, American Gods. His story is playing out in the real world today.
***
The country feels like it's being torn apart.
A half hour of cable news delivers enough psychic trauma for a whole year. The newspapers are talking of nothing but treason, espionage, investigations, protests. Video clips of town hall meetings flood the Internet, little shoebox dioramas of unbridled rage.
Creatures who haven't braved the light of day in decades are crawling out from under their rocks – unapologetic male chauvinists, racists and bigots, defenders of the Confederacy, white supremacists, apologists for dictators, fascists – the type of monsters who used to dwell only in the darkest places, at the fringes of society, are now inking book deals and collecting likes on their Facebook pages. Out in the open.
There's an advisor in the White House who once publicly professed his desire to wreck our society. "I want to bring everything crashing down, and destroy all of today's establishment." The person who said this, less than five years ago, now is the establishment. Let that sink in, if it hasn't already.
All of the things we once held sacred are being chipped away at and destroyed. Sometimes purposefully and sometimes just out of spite or for fun.
The Republican Senator from Nebraska, Ben Sasse, told Face the Nation this weekend that "The U.S. is in the midst of a civilization-warping crisis of public trust…And we need to talk honestly about our institutions that need to be restored and need to have the ability for people in five and eight and ten years to trust these institutions."
These institutions he is referring to – that were once thought of as non-partisan and trusted equally by men and women, Democrats and Republicans, young and old – are becoming more politicized and mistrusted by the day. The FBI, the Senate, the House of Representatives, the Electoral College, the mainstream news media, Congressional Budget Office, the Federal Reserve, the intelligence community, the Judicial branch, the office of the President, the White House Press Corps, the Department of Defense, the US Constitution.
These Older Gods, once venerated, are now fading in influence, in confidence and in the public trust. We no longer take a single word any of these organizations say at face value; we're questioning their motives and communiqués before they're even finished speaking. Fingers pointing from every direction.
***
Our faith in the conventions of American government and these institutions isn't just fading away. As in the Gaiman story, it is being transferred. We still have faith, that part of human nature doesn't go away.
"People believe, thought Shadow. It's what people do. They believe, and then they do not take responsibility for their beliefs; they conjure things, and do not trust the conjuration. People populate the darkness; with ghosts, with gods, with electrons, with tales. People imagine, and people believe; and it is that rock solid belief, that makes things happen."
Our new beliefs are making one thing happen, relentlessly – we've selected a new Pantheon. We have more faith in their ability, their capacity to learn and improve, their adaptability, than we have in the President or in Congress or in the courts.
Here are a handful of the very large stocks making new 52-week (and, in many cases, all-time) highs right now: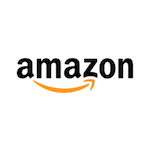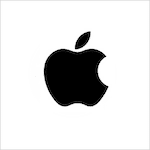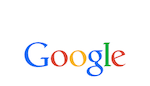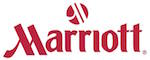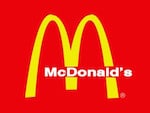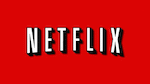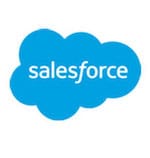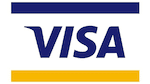 These are not brand new companies, and in many cases they are not selling a brand new product. Rather, they are institutions that have earned the trust and devotion of millions of customers, shareholders, employees and managers. We believe in their products and services, we have faith in their durability, their competitive advantages, their vision of what the future looks like and how they'll fit into it.
En masse, we have decided that, come what may in Washington, these are the entities that will find a way to thrive. They will not merely survive the future, they will be responsible for shaping it.
There's an element of blind faith at work here, and of self-fulfilling prophecy. Because the larger these stocks become, the larger their weight in the index funds that investors have taken to deifying. Vanguard is a Mecca for money, and as it draws in more adherents, by extension the market caps of these companies draw in more invested dollars.
***
There's a man out in the desert who is preaching.
He is telling fabulous tales and winning new converts to his cult every day. He has his detractors, sure, but with every successive miracle he pulls off, his apotheosis grows in the imagination of the flock. Their faith becomes unshakeable with every new all-time high in his church's share price.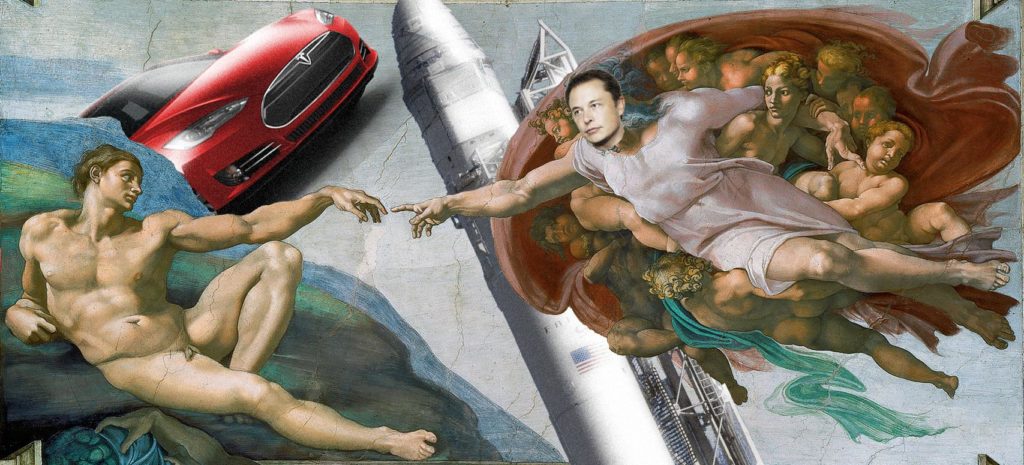 When outsiders dare to ask questions of a more terrestrial nature, about boring things like cash flows and valuation, he dazzles his believers with spectacles – a battery powered car that can drive and park itself, a factory staffed entirely by automatons, a solar powered roof of magical shingles, a rocket that he launches into the heavens and then lands on a platform as though it were merely a helicopter.
And, when he's done performing these feats, well, who the fuck wants to talk about accounting?
***
In October 2011, Saint Steve died, but he left behind the plans for what would someday be his final masterwork – a circular corporate headquarters, 12.8 million square feet in total, designed to hold 12,000 of Apple's very luckiest corporate employees. It is nearing completion and is the closest thing to Mount Olympus or Asgard ever constructed on planet earth.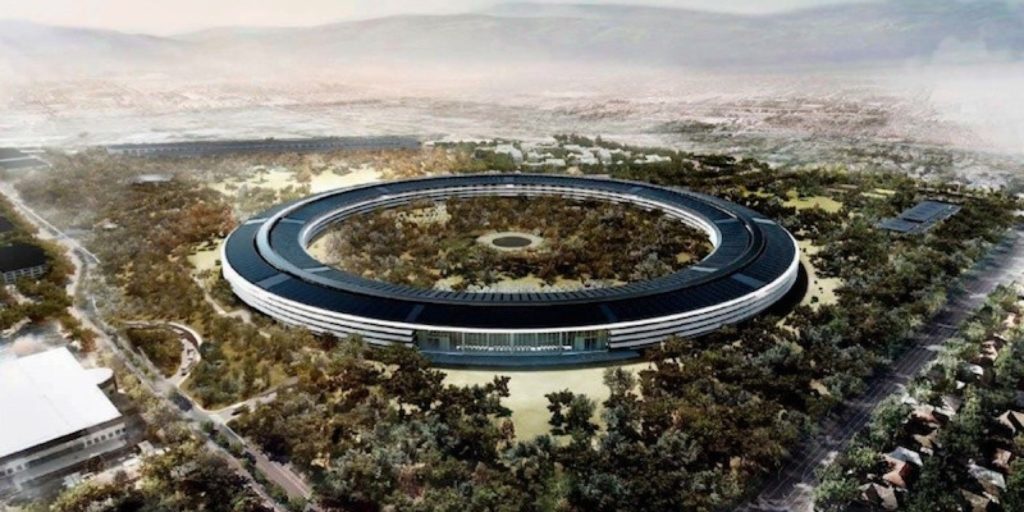 It may not be floating in the clouds, but it certainly appears to be levitating above the scrub hills of Cupertino from virtually any angle it can be viewed from. All that's missing is the rainbow bridge to connect this new temple of innovation and shrine to technological dominance to the real world.
The stories about the quarrying of "just the right stone" and the assembly of custom-created glass and metal material are so absurd that they defy even mythological comparison.
Apple is the first publicly traded company in history to be worth in excess of $800 billion. Some context about how large this number is:
1) By itself, Apple's market capitalization exceeds the combined market values of the 102 smallest companies on the S&P 500, according to FactSet.

2) Apple's market cap is more than 220 times larger than Ryder System, Inc., a transportation logistics company that is currently the smallest member in the S&P 500 with a market cap of $3.6 billion.

3) Apple's market cap is more the 2015 gross domestic products of 183 out of the 199 countries tracked by the World Bank. It's approximately the same size as the combined GDPs of Iran and Austria.
Don't tell me we stopped believing.
Apple has sold over a billion iPhones and the iOS user base is now rivaling all of the world's major religions, combined. Poor comparison, you say? We check our iPhones 2600 times a day. If that's not ritualistic devotion, I don't know what is.
***
The comical thing about the whole "Trump Rally" conceit is that while people have the effect right, they have the cause precisely backwards. Stocks are rallying because of how little faith we have in the government. The Mega Blue Chip Corporation is the new Sovereign. This applies in Europe and Japan just as neatly as it applies here at home – go ahead and look at their indices, this belief transference I describe is going global. Shareholders around the world are waking up to the idea that, despite the many and prominent failings of their respective governments, the universal "profit motive" has not let them down.
Our new gods – our American Gods – are the only thing left worthy of our love and attention in the current moment. And the Saints who guide us – Dimon, Zuckerberg, Cook, Fink, Page, Bezos, Musk, Bogle – have shown themselves to be far more worthy of investor adulation than Congress or the White House. For the 20% of Americans who own 80% of America's wealth, these companies are the objects of worship.
The old objects of worship, and those who attend to them, have lost their power or their sanity.
***
Sam Clay, the eponymous comic book creator protagonist in Michael Chabon's 2000 novel, The Amazing Adventures of Kavalier and Clay, tells a story:
"Guy lands on a planet. Exploring the galaxy. Mapping the far fringes…

He finds a vast golden city. Like nothing he's ever seen. And he's seen it all. The beehive cities of Deneba. The lily-pad cities of Lyra. The people here are ten feet tall, beautiful golden humanoids. Let's say they have big wings. They welcome Spaceman Jones. They show him around. But something is on their minds. They're worried. They're afraid. There's one building, one immense palace he isn't allowed to see. One night our guy wakes up in his nice big bed, the entire city is shaking. He hears this terrible bellowing, raging like some immense monstrous beast. Screams. Strange electric flashes. It's all coming from the palace…

The next day everybody acts like nothing happened. They tell him he must have been dreaming. Naturally our guy has to find out. He's an explorer. It's his job. So he sneaks into this one huge, deserted palace and looks around. In the highest tower, a mile above the planet, he comes upon a giant. Twenty feet tall, huge wings, golden like the others but with ragged hair, big long beard. In chains. Giant atomic chains…

We're in heaven, this planet…

It's God…

God is a madman. He lost his mind, like, a billion years ago. Just before He, you know. Created the universe."
***
Let the Old Gods bellow and rage in the distance.
There are likes to like and pages to page-view. Swipes to swipe. Items to be ordered and thought-leaders to be thought-followed. We've got our own temples, up in The Cloud, to be decorated with selfies and festooned with a million paeans to ourselves, our personal brands and our experiences. Our chauffeured chariots to be summoned, literally, on-demand. The app as finger-snap. People are favoriting us as we sleep. At least, they'd better be.
Google is doing the work that priests and rabbis used to do. It has answers. Curious children are learning to consult with Alexa and Siri in kindergarten.
And our New Gods have found a way to extract tribute from each and every one of these activities.
We're carrying their altars in our pockets.