Want to catch my act live and in-person? I'm touring this spring with a handful of dates already locked down. Check it out: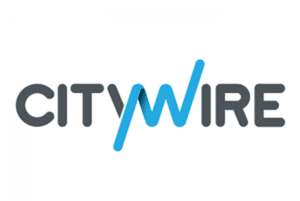 Citywire 2017 Wealth Management Retreat, New York City (March 30th, 2017)
I've done a handful of events for UK-based Citywire, notably in Berlin and London, over the last few years. They always bring a great crowd of my fellow practitioners and their conferences are typically framed around making introductions between asset managers and financial advisors. If you're in the business, click here for details.

Morningstar Investment Conference 2017, Chicago (April 26th, 2017)
This April I make my first appearance at the world famous Morningstar Investment Conference. I'm a huge fan of M'star the organization and I read a ton of their research and insights. I'll be on the main stage, as will my bud Michael Kitces. And if that's not enough, Larry Fink (BlackRock) and Michael Lewis (The Big Short, The Undoing Project, etc) will also be there. I'll be spending a few nights in town and hoping to catch up with my friends and fellow advisors / money managers from around the country. Michael Batnick and Ben Carlson are coming with me. Come through!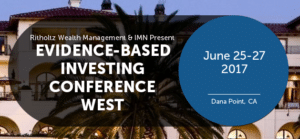 Evidence Based Investing Conference West, Dana Point, California (June 25th, 2017)
We did the NYC version of this last fall for the first time and it was a sold-out smash hit. The Index & ETF Conference asked us to do a conference-within-a-conference format this June out in California and so far, the lineup is shaping up to be a great one. I'll be announcing some confirmed speakers here tomorrow so stay tuned. If you want to get a jump on it, Super Early Bird registration is now open at discounted prices: $695 (ends March 24th), Early Bird – $895 (ends April 28). And by the way, I've done an event at the Monarch Beach Resort, it's absolutely spectacular. Try and get to this one.
RWM Texas Client Visit, Houston and Austin (Week of March 26th, 2017)
Last but not least, the team is coming out to visit with our clients in Houston and Austin, Texas at the end of March. We've also carved out some time each day to meet with investors who want to learn more about how we help people plan their financial futures and invest accordingly. I won't be on this trip but Barry Ritholtz, Ben Carlson and our Director of Financial Planning, Kris Venne, will be. If you're in the area and want to talk, this is the last call to get on the calendar. We'd love to chat.
Hope to see you out there! Get in touch if we can help or if you're interested in joining our rock star advisory staff.