Good graphic illustrating the distance between Dow Jones milestones. If you were to say we end the year at 22,000, people might scoff – but that's less than 10% away from where we are now, and 10% in a year is entirely within the normal range of probabilities for a Dow Jones move in any given year.
This is from WSJ:
The Dow took almost 103 years to reach 10000 in March 1999. Reaching 20000 required nearly 18 years more.

And the last part of that climb was swift: It took the blue-chip index just 42 trading days to jump from its first close above 19000 to 20000—the second-fastest thousand-point gain in the index's history, after its 24-day climb from 10000 to 11000 during the dot.com boom in 1999.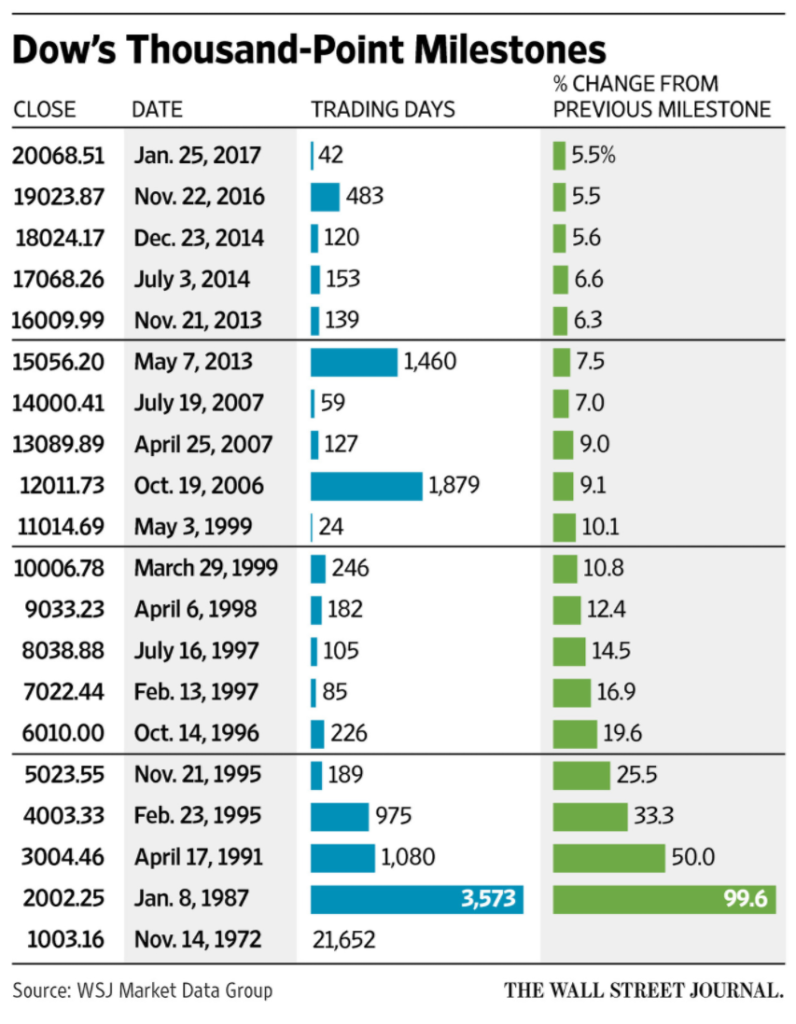 Source: