Charles Schwab survey of investor households with $250k in investable assets and up taken at the end of October:
·         While investors are split in party affiliation (28% Democrat, 31% Republican, 33% Independent, 8% Other/prefer not to say), nearly half (46%) plan to vote for Clinton
·         Investors think Trump will have a more negative impact on the US economy and the global economy than Clinton
·         Most investors (77%) don't plan to make changes to their portfolio ahead of the election
·         Most investors (85%) are confident in their portfolios' ability to withstand any market volatility after the election
That's about what I would have guessed. Yes, the Vix is elevated and markets have been slow-bleeding but it's simply not generating any real panic. Yet.
Here's how these investors see a Trump or Clinton win's impact on their portfolio: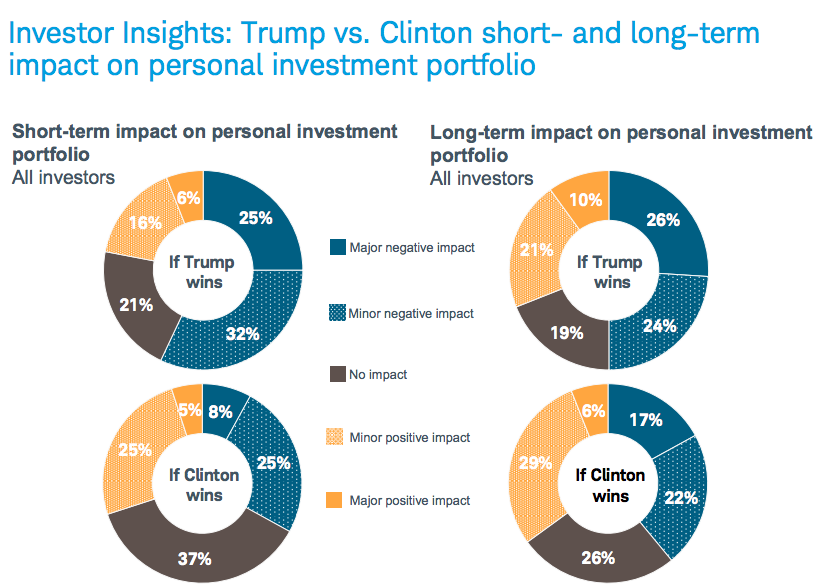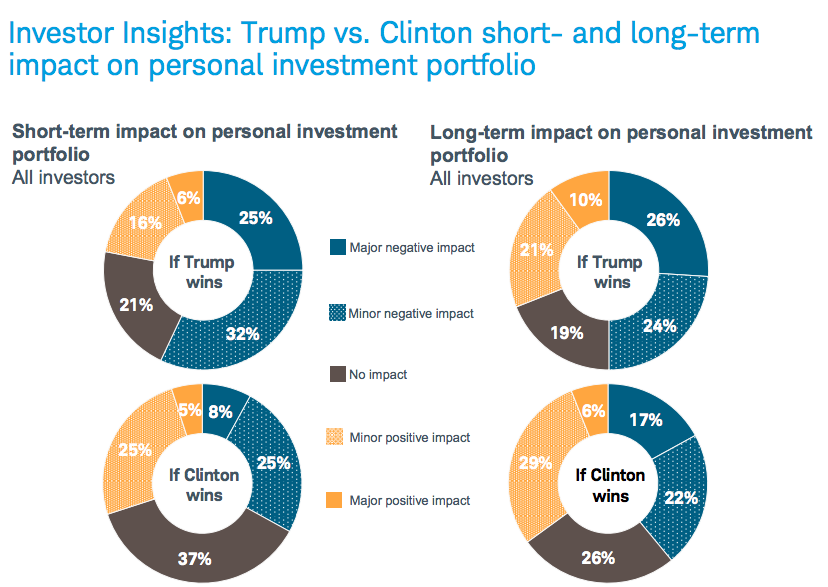 Source:
Investor Insights: PreElection Survey Findings
Charles Schwab – November, 2016