I'm telling you right now that the Evidence-Based Investing Conference could be the single most amazing one-day investing event of the year. Every panel is stacked with brilliant ladies and gentlemen who are at the forefront of the most important movement in the industry.
Take, for example, the second panel of the day, which deals with systematic alternative strategies. Look at this lineup – Santoli moderating with Wes and Meb, two of the most highly regarded quants out there, and just because, we topped it off with Morningstar's top fund columnist John Rekenthaler. Are you kidding me?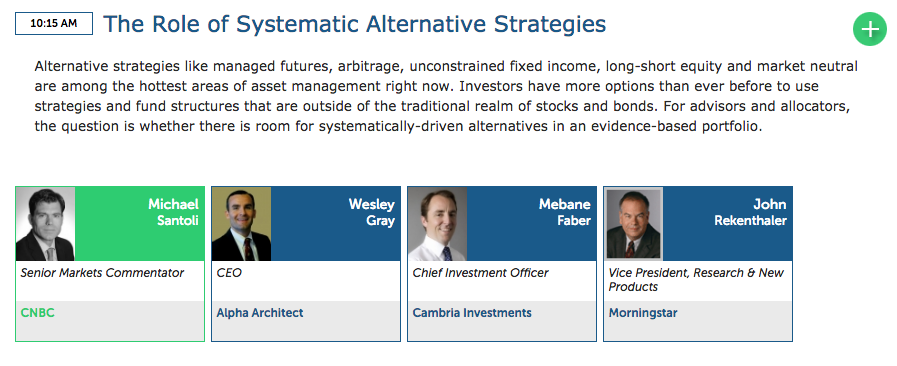 If you don't have your ticket yet, now is the time. We're already in the hundreds of attendees, gang. It's going to be a blowout.
Source: