Nice, clean chart representing one of the year's biggest themes via the Bank of America Merrill Lynch RIC Report:
At the end of July, the dividend yield on 65% of the stocks in the S&P 500 exceeded the yield on the 10-year Treasury.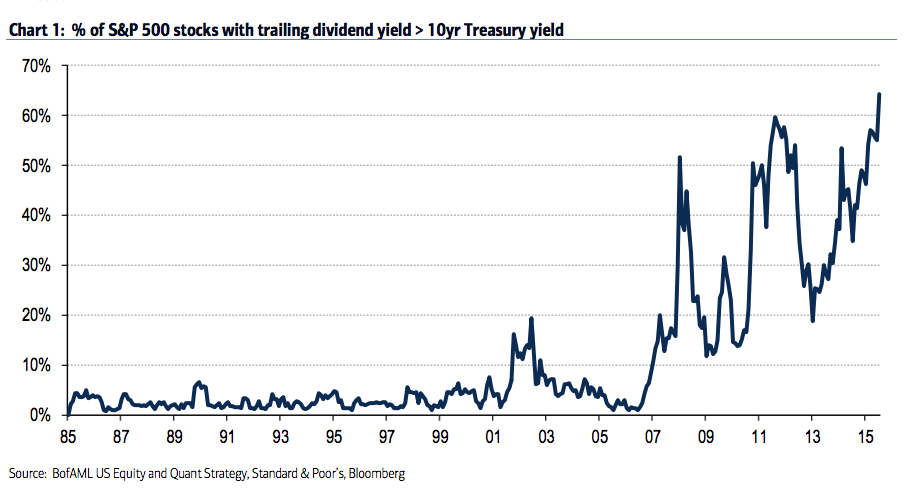 Josh here – A reversal in rates will change this quickly, as we saw in 2013. Can the stock market hold up when the stocks become less interesting as yield plays vs the 10-year? The answer is yes, so long as bond interest rates are rising for the right reason (growth pickup).
Source:
The RIC in Pictures
Bank of America Merrill Lynch – August 11th 2016