This morning, with little fanfare, the Dow Jones Industrial Average made a new all-time high. Perhaps the coast is now clear to reinvest that 401(k) you took to cash in January (jk).
Anyway, here's the index price chart, with two overlays: The percentage of S&P 500 stocks above their 200-day moving averages (a healthy 70%, thank you very much) along with the cumulative advance/decline line for the NYSE Composite names, also making a year high.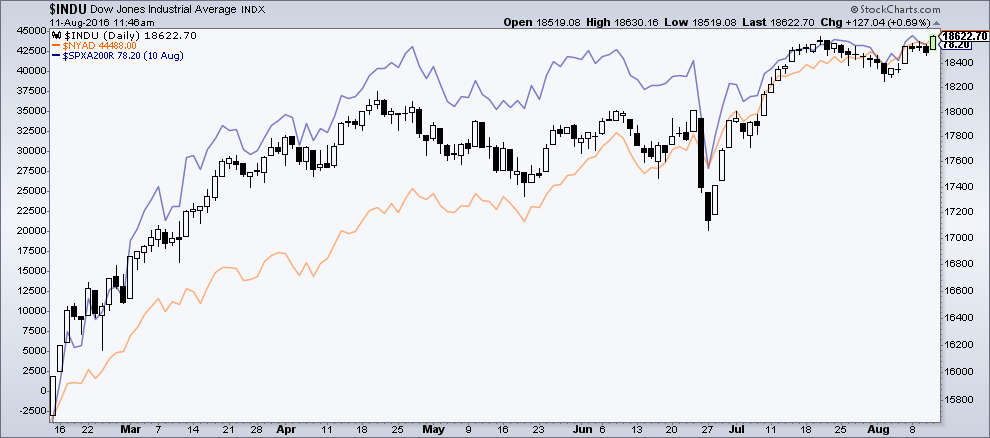 Anyone who tells you it's been easy to stay the course this year is lying. There've been myriad reasons to panic. There will be plenty of reasons in the future too. But today…today we smile.