These are the Federal Reserve's expectations for where interest rates are headed, by year, from a Washington Post op-ed by Larry Summers. Suffice it to say, it's not going well.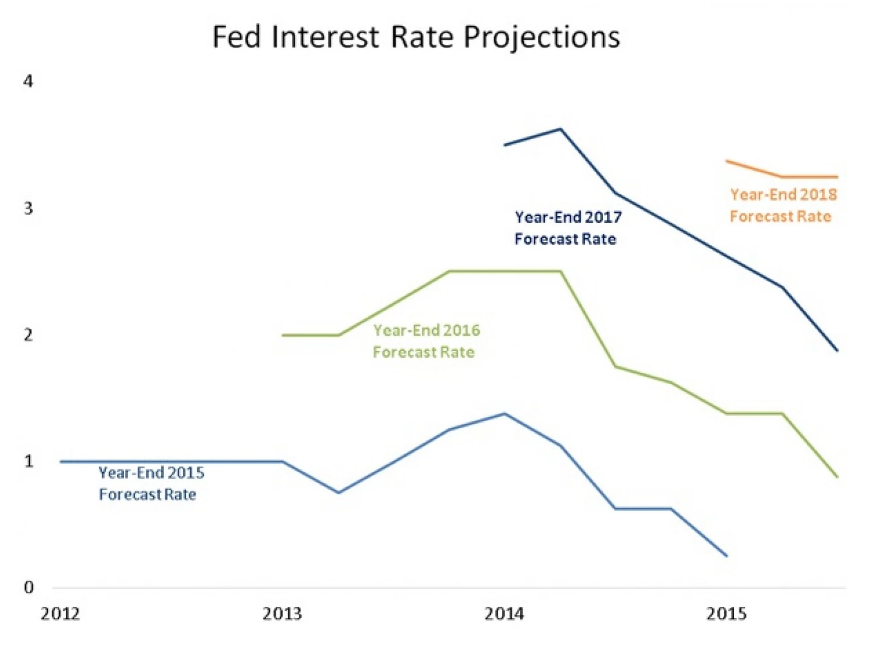 That orange line – let's take a guess which direction it's headed.
Here's Sir Lawrence:
Watching the Fed over the last year there is a Groundhog Day aspect. One senses they really want to raise rates and achieve a more "normal" stance.  But at the same time they do not want to tighten when the economy may be slowing or create financial turmoil. So they keep holding out the prospect of future rate increases and then find themselves unable to deliver. But they always revert to holding out the prospect of rate increases soon, partly for internal comity and partly to preserve optionality.
It's getting old, this game.
Source: