The S&P 500 is now within 1% of a new record high. We haven't made one in 265 days, and the swings between last May and now have not been terribly enjoyable for investors (although, a paradise for good traders).
As we approach the old highs, one gets curious to have a look at how the stocks underlying the market averages are doing. Two breadth measures below…
The NYSE Advance/Decline line is confirming the rally, indeed it is already gone, off to the races. More stocks advancing than retreating as new highs are in sight. Don't hate, appreciate: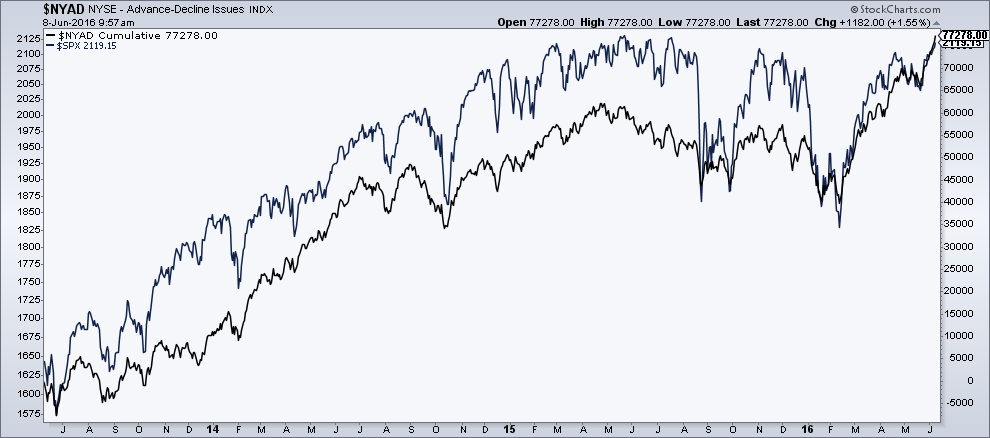 (Yes, yes, we are all aware that many closed-end funds and bond ETFs trade on the NYSE, whatever, let's not lose the forest for the trees.)
Next, a look at New Highs minus New Lows on the NYSE – a similar trend, but still a lot of work to do. There are not nearly as many securities making new highs as there were at the previous peak. But again, there is progress being made off the Feb lows and the trend appears to be up: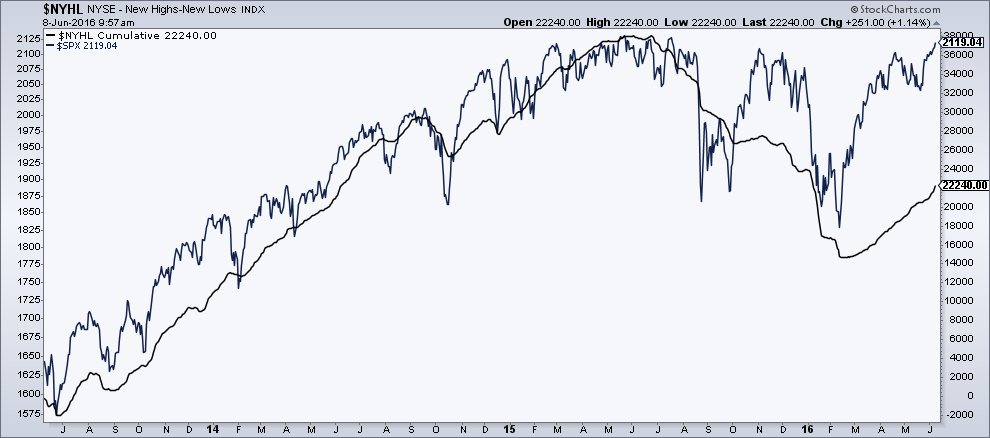 What you probably don't want to see, should we punch through to the upside on SPX price, is a turning lower in either of these breadth measures. Of course, breadth can just as easily be a coincident or lagging indicator as it is a leading one in the age of the ETF, but it's still nice to see positive confirmation rather than negative, if we have to choose.
Stay tuned…