I had a ridiculously packed week – we had Bill Ackman on the show Monday for the full hour and then I did a whole day at Ira Sohn Wednesday. In between, the firm had some major developments behind the scenes, as budding rock star advisors Bill Sweet and Ben Carlson continue to get serious inquiries for their services on the tax planning and institutional investment management fronts, respectively.
Which reminds me, if you haven't read Ben's piece Death By A Thousand Cuts yet, you have no idea what you're missing. The sanity and rationality that's come to private wealth management is now coming to institutional and Ben is at the vanguard of the movement. My team is on fire, I'm lucky to have them as colleagues.
In all the commotion, I forgot to link to a few things…
Yesterday, the folks at Product Hunt LIVE had me host a live chat about investing, books, culture and life. Thanks to all who participated and asked questions. You can check it out here:
Product Hunt LIVE – Josh Brown
Over at FA Magazine, I was named to their Young Advisors to Watch list, which is this month's cover story. I'm flattered to be included and really happy to hear that someone considers me young 😉
10 Young Advisors To Watch (FA Magazine) 
Lastly, over at StreetEye, an automated curation site I use a lot, Druce Vertes posted his (annual?) list of "The Top 100 People To Follow To Discover Financial News On Twitter". I rank somewhere on the list in terms of the relevance of my tweets to the subject matter, which is cool. And if you squint, you can make my handle out along with many others who are worthy follows: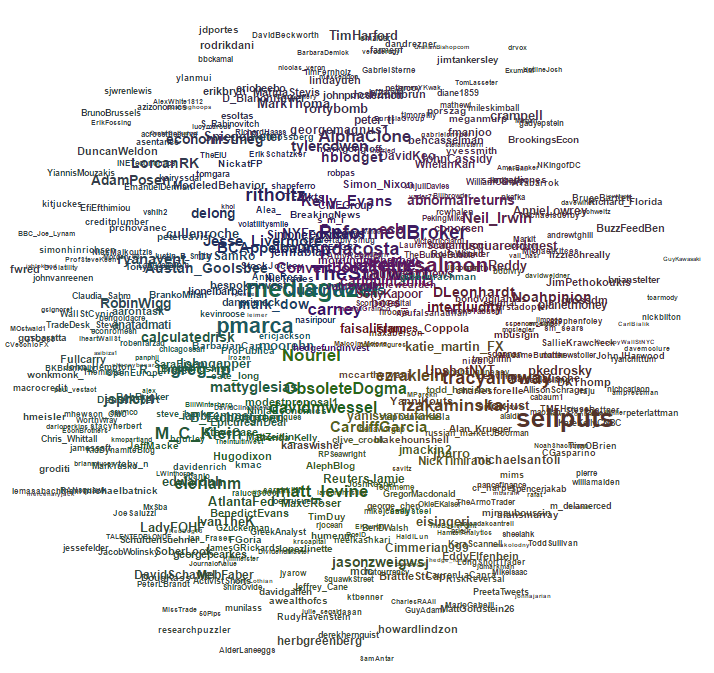 Check it out here:
The Top 100 People To Follow To Discover Financial News On Twitter (StreetEye)
Thanks for reading and have a great weekend, everyone!