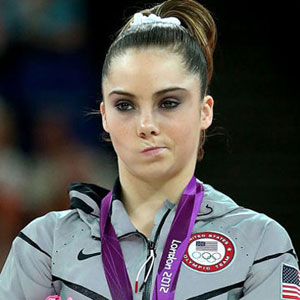 You might have expected a bit of elation on Wall Street about the massive performance the US stock market has exhibited off of the February lows. You'd have been wrong. There's no joy to be found, with the S&P 500 once again hovering just below last year's all-time high.
No one you'll talk to believes that we "deserve" to be here, given the upcoming election mess, the state of earnings growth, continued uncertainty about the Fed and economic growth, etc. Add in the ever-present discussion around the effect that buybacks are having – "they're propping up the market!" – and you get the sense that sentiment is as bad as it was 13% ago when a full-blown bear market was in sight.
This is not the same as saying they're not buying. They are buying. They have to buy. It's their job. The modern world of asset management is a Roman trireme; the benchmarks beat the drum and professional investors row like mad to keep pace with the drummer's rhythm, lest they feel the whip of redemptions across their backs. We've been rowing at "ramming speed" all spring, our heads bowed to the task, our expressions mirthless.
Why so serious? Simply put, bull markets make everyone miserable.
In a rally, when everything works to one degree or another, the need for advice or stewardship becomes lessened. It's not a coincidence that indexers like Vanguard have captured virtually all of the inbound equity fund flows over the last few years. The value-add of most active managers becomes more apparent in down-markets as stocks of cheaper valuation or superior quality shine in comparison to everything else.
If you're doing any kind of hedging or risk management or even diversification, the longer a bull run continues, the more of a schmuck you look like. A seven year bull market like the current one makes all responsible investors look schmucky to some extent.
For financial advisors, family officers and other intermediaries, the value of their stewardship and counsel is also much higher in difficult times. At least, the perceived value is, which is all that really counts. With risk assets near all-time highs, otherwise normally skittish clients develop temporary amnesia with regards to the help they've received when things were not looking quite as rosy.
There's also performance envy, fear of missing out (FOMO) and a whole litany of cognitive issues revolving around whether or not each of us has received our fair share of the bull market. Spoiler alert: No one thinks they have, regardless of how much they've made.
And for investors themselves, there is always the issue of baseline happiness. Think about a lottery winner: The studies show that the most happiness they ever experience is between the time that they find out they've won and the collection of the money. Once that's over, their baseline adjusts upward.
We get used to new circumstances very quickly, in both directions, which is probably a survival mechanism that's been built into our psyche over the millennia. We subconsciously demand to know, from no one in particular, "what have you done for me lately?" soon after hitting the Powerball or seeing our 401(k) balances double. Biggie Smalls eloquently referred to this condition as 'Mo Money, Mo Problems'.
We are ungrateful for the benevolence of past positive outcomes while we underestimate the probability of future prosperity. Some would even say that we revel in unhappiness. Fyodor Dostoevsky wrote about this 150 years ago in his first novel, 'Notes from Underground' when he said "Man is sometimes extraordinarily, passionately, in love with suffering: that is a fact."
The Book of Life summarizes the Russian writer on this particular love affair (emphasis mine):
In the novel, Dostoevsky is taking aim at philosophies of progress and improvement – which were highly popular in his age (as they continue to be in ours). He is attacking our habit of telling ourselves that if only this or that thing were different, we could leave suffering behind. If we got that great job, changed the government, could afford that great house, invented a machine to fly us faster around the world, could get together with (or get divorced from) a particular person, then all would go well.

This, Dostoevsky argues, is a delusion. Suffering will always pursue us. Schemes for improving the world always contain a flaw: they won't eliminate suffering, they will only change the things that cause us pain. Life can only ever be a process of changing the focus of pain, never removing pain itself. There will always be something to agonise us. Stop people starving, says Dostoevsky – with calculated wickedness – and you'll soon find there's a new range of agonies: they'll start to suffer from boredom, greed or intense melancholy that they haven't been invited to the right party.
And so here we find ourselves, with miniature computers more powerful than rocketships in our pockets, cars that are beginning to drive themselves and technological advances that remove millions of people out of lives of hard labor and into air conditioned offices with bean bag chairs and all the k-cup coffee we can drink. Stocks are near record highs, the labor market is growing tighter, wages are being pushed up and profits across many sectors of the economy remain elevated for years on end.
And we are fucking miserable about it.
Moreover, no one can admit loudly why it should continue without then ducking for cover as the tomatoes take flight.
Maybe the gloom is a good thing, keeping us all in check. Either way, it's a near-permanent condition. Until the markets and economy give us something to really be unhappy about, we'll keep manufacturing it on our own.