You don't have to believe in charts. The algos do all the believing for you. The popular trading meme coming into this week was that the declining 50-day moving average would serve as the next major resistance point for stocks to have contend with if they were going to continue the dead-cat bounce.
It doesn't get much more textbook than this – when the SPY failed at the 50-day, the sellers took over. And by sellers, I don't mean your dentist, Larry. I mean the various trend-following programs that now decide the short-term directional moves of the asset class.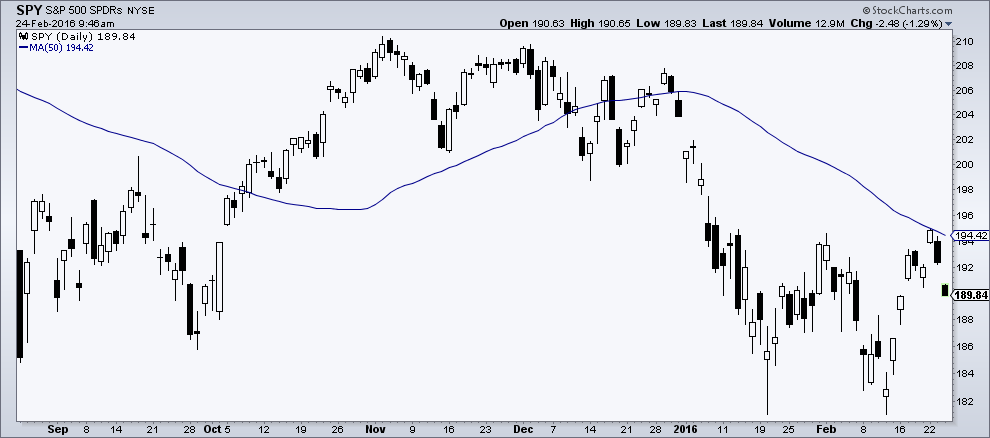 You don't have to like that this is how things work now. But can you continue to deny it?