The new rules in the age of the internet – put up or shut up. If you're not delivering alpha to the advisors and investors you want to use your products, then save the monthly outlook commentary and full-page ads in Barron's for your mama.
There's too much information available for closet indexers charging 100 basis points over the index for stock selection to continue to have a viable business. And the lesson that everyone learned 8 years ago – that a decade's worth of alpha can be lost in a few bad months – won't soon fade.
Bloomberg:
Franklin Resources Inc. said Wednesday that investors withdrew $20.6 billion in the fourth quarter, the latest asset manager to highlight the issue of redemptions. Affiliated Mangers Group Inc. said on Tuesday that it had outflows of $6.8 billion, while Waddell & Reed saw $5 billion in withdrawals, contributing to the biggest drop in its stock since the financial crisis of 2008.

"Investors have decided if they are not going to get real outperformance from their managers, they might as well opt for lower fees," said Ben Phillips, a partner at the consulting firm of Casey Quirk & Associates LLC.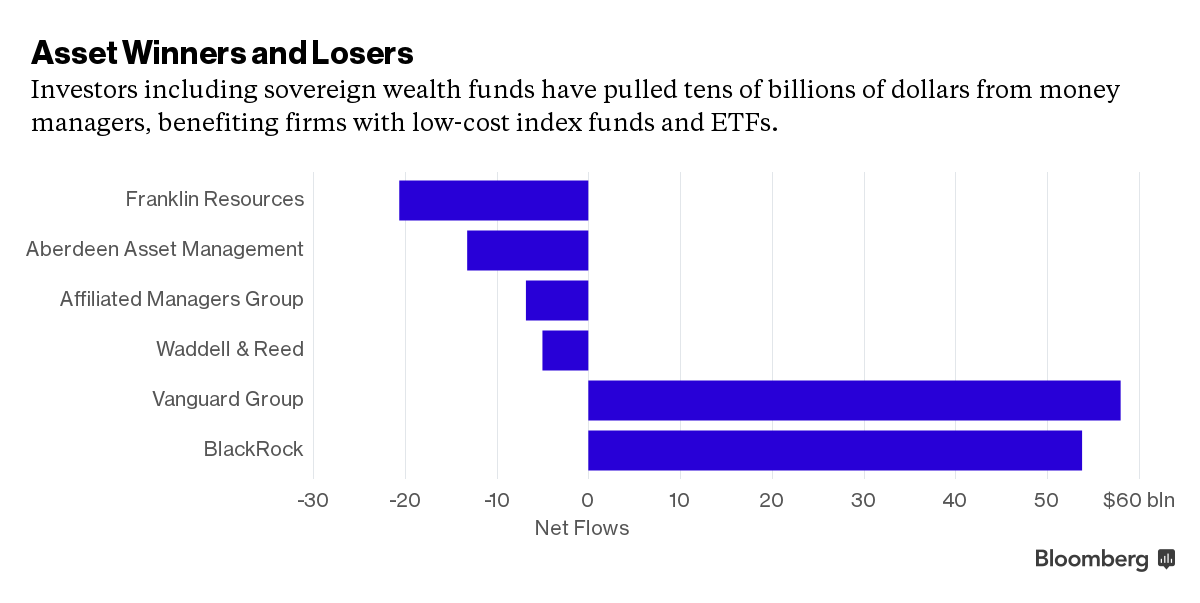 I'm not anti-active, just anti-active that mimics a dirt cheap benchmark or anti-active that doesn't reliably out-earn its associated costs. I don't want no mediocre. This stance makes for some fairly unproductive wholesaler lunches, but I'm nice enough not to order the surf & turf.
All things being equal, if you're not doing something very outside the box, like super-concentrated alpha strategies or whatever, it's not going to get better. It's going to get worse.
Some related reading you may have missed:
The Woes of the Asset Managers (TRB)
And wait til the 401(k) sponsors wake up. Qualified plans are the last bastion of mediocre asset management in mutual fund form.