Lots of screaming and complaining emanating from among the shareholder ranks of KBIO, a penny stock that just exploded from a few pennies per share to over 40 bucks (briefly), before losing 2/3rds of its value of the next 2 days. Lots of margin calls and complaints about the epic short squeeze and subsequent pump n' dump.
"This is ridiculous! How can they get away with this?"
LOL @ "they". There is no "they." it's not a conspiracy to screw you over, it's classic Wall Street stock operating at work.
If you're caught up on the wrong side of this situation, better to look in the mirror than to blame anyone else.
Repeat after me: This stock isn't "ridiculous", the people trading it are.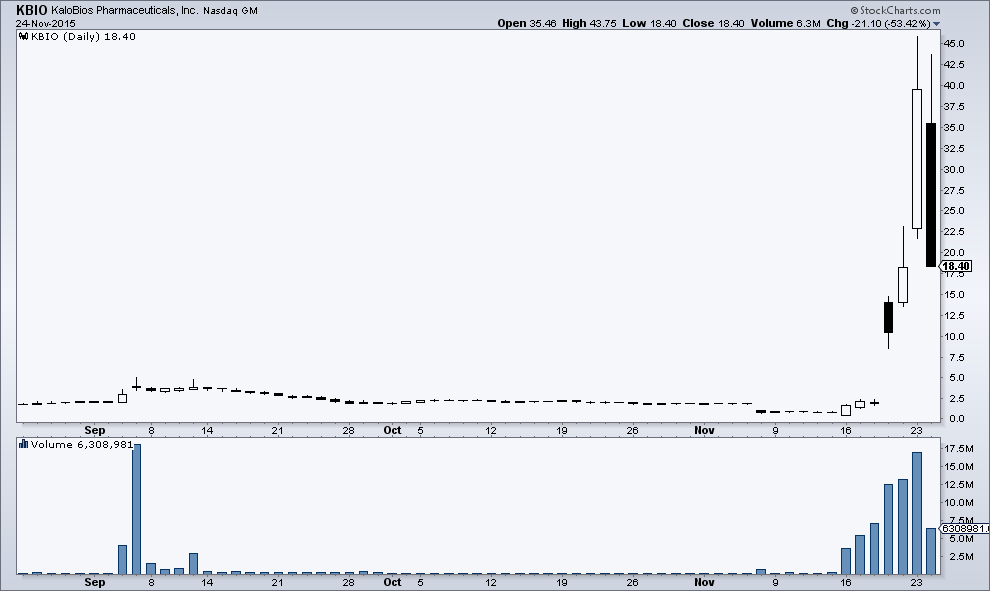 WTF is going on?
Read here:
Meet KaloBios, the Pharma Firm Up 4000% in Six Days (MoneyBeat)