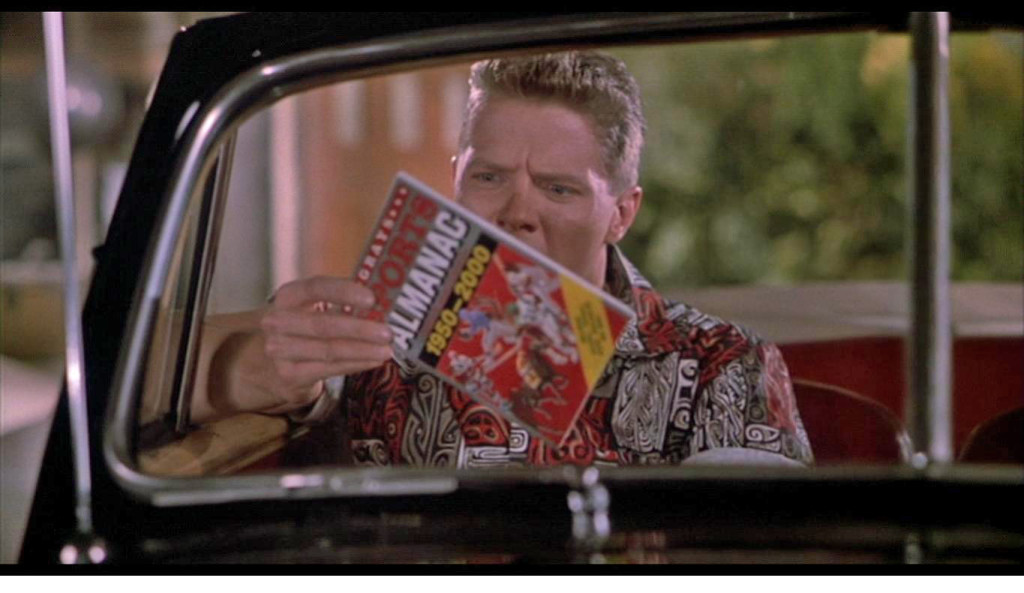 It's Back to the Future Day today – October 21st 2015 was the futuristic setting from the sequel, where Marty and Doc have to travel to in order to set things right or something, I forgot.
But when they get to 2015 from 1985, a leap of thirty years, they arrive in a dystopia in which Marty's nemesis, Biff Tannen, is rich and powerful. Tannen was able to parlay a purloined sports almanac from the future into a gambling fortune and casino empire.
Ironically, he could have simply bought into the US stock market and skipped all the sports betting.
Every dollar invested into the US stock market in 1985 would currently be worth more than 25 dollars.
$10,000 invested in the S&P 500 on January 1st 1985 is currently worth $255,000. $100,0000 would be $2.55 million.
This includes dividends and assumes maximum patience without any selling over the last three decades. The return clocks in at a 12.93% yearly average and a cumulative annual growth rate (CAGR) of 11.4%. Not as exciting as calling every Super Bowl in advance, but not too shabby either.
Now, bear in mind, it would not have been easy. Two years after an October 1985 stock market investment, ol' Biff would have had to live through the Crash of 1987, which would have reduced his original principal by 23% in a single day. He'd have been back in the black within a few months, but it would have been impossible to know this at the time.
Biff would have also suffered through the savings and loan crisis a couple of years after that and then a series of other stuff virtually every year thereafter. The S&P 500 had a standard deviation of over 17 during this period of time, which means he would have had to except quite a bit of volatility to earn these returns.
But had he stuck it out and continued to invest, Biff Tannen would still have been a big shot by the time 2015 rolled around.
The S&P 500 was trading at 186 in October of 1985 versus 2032 today. Biff didn't need the sports almanac, nor did any other enterprising young person back in 1985. All they needed was the courage and foresight to invest in American prosperity and hang on through the wars, recessions, threats, crashes, corrections and scares that are a permanent feature of the investing landscape.
Easier said than done.