I read an article in the New York Times about a family office that tried to get fancy with an internal hedge fund as their answer to volatility. They ended up chopping their clients in half in a month's time with this strategy, according to the reporter. I love this line: "The fund has told investors that they can redeem what remains of their money."
Jesus.
As I explained in my new article at Fortune this week (Are you ready for the next bear market?), there are worse risks than "volatility" and some hedges are so damaging that it becomes impossible to recoup the losses even when the next bear market comes.
Last night, our firm held it's 3rd quarter conference call for wealth management clients. I pulled a couple of the slides from CIO Barry Ritholtz's presentation that I thought were apropos of this topic. Before reading further, please remember that nothing on this site should ever be considered advice or a solicitation to buy or sell any securities.
OK, the slides…
First, we talked with about the resurgence of volatility generally, demonstrated below using standard deviation. You'll note that we're back to 2011 levels of vol on large cap US stocks: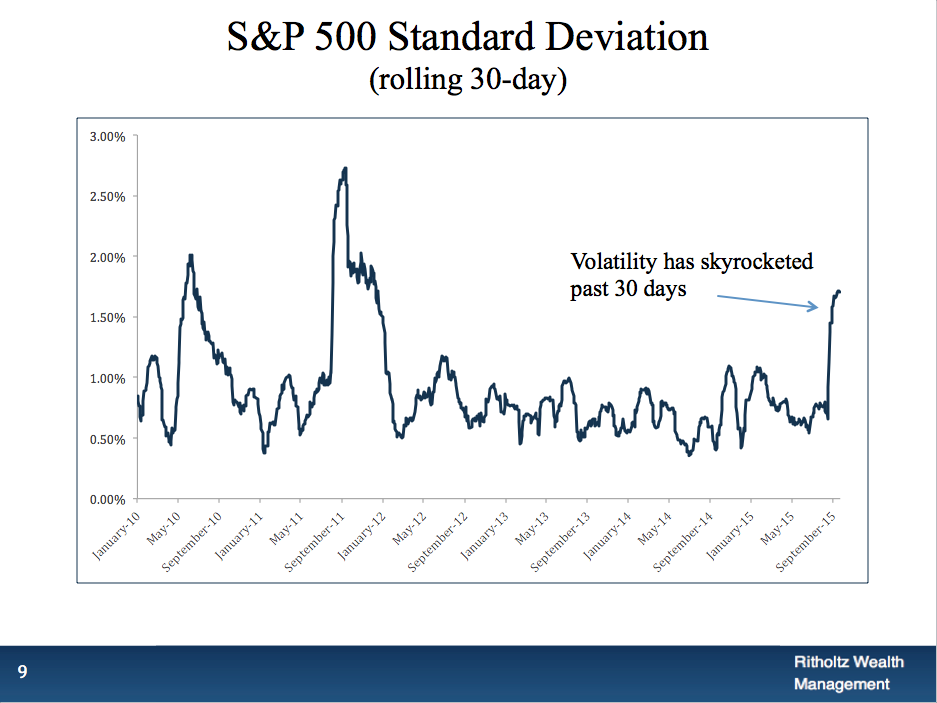 This is not such a terrible thing though. Because volatile markets and drawdowns typically lead to periods of good returns when looking out a few years. These are the opportunities, historically. As you'll see below, the S&P 500 has been positive 87% of the time three years after a 10% peak-to-trough drawdown and 93% of the time five years later. There've been 27 corrections of 10% or more over the last 90 years and only half of them became full-blown bear markets (down 20% plus).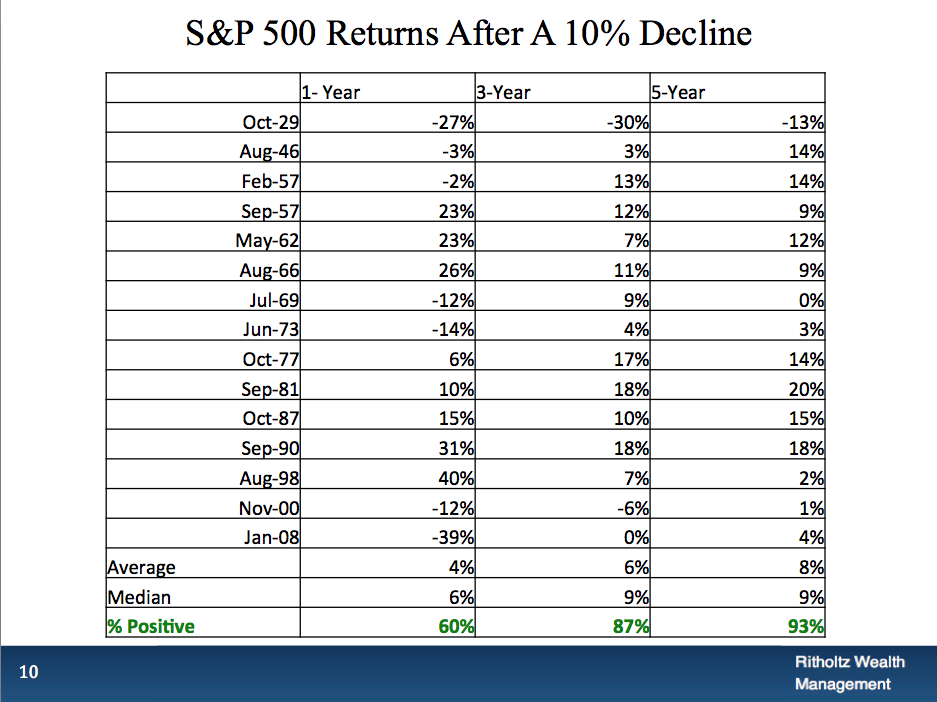 But then there's the problem with the corrections that don't stop – the ones that do become full-blown bears can wipe out a lot of capital and cause investors to make major mistakes with their portfolios under duress. See them circled below: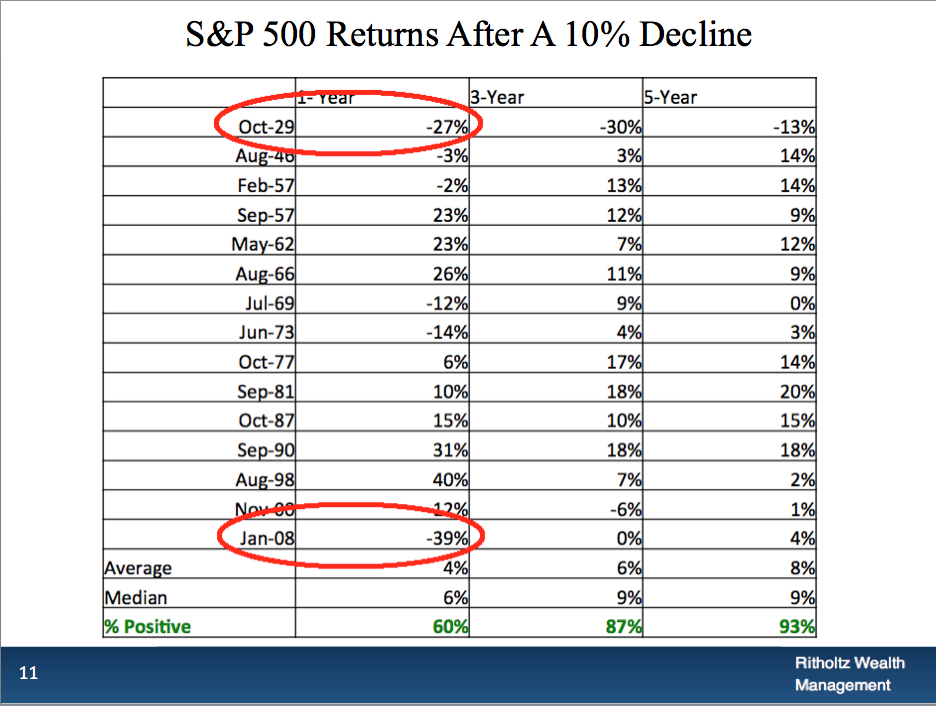 We don't think that we have the ability to predict which correction is going to be shallow and short-lived and which is going to turn into the real thing. We don't think anyone can do this either, though lots of aggravation is in the cards for those who try.
Our answer to this conundrum, then, is to manage a tactical sleeve for investors that aims to be reactive, rather than predictive. This would be a "just in case" approach, as opposed to the majority of tactical solutions we see out in the wild, which are more along the lines of "we can see the future!"
Everything we've learned about investor behavior tells us that having a rules-based approach to manage through corrections is a better solution than trying to figure out what to do in real-time. Especially when people have their retirements and other hopes and dreams tied to their portfolios.
With the recent surge of volatility, there's probably a lot of decision making happening all over America right now. Our take is that deciding how you'll act in advance, when things are calm, is a better idea.
***
If you're interested in learning more about how we work with investors, by all means get in touch here: