The Credit Strategy group at Bank of America Merrill Lynch tells us that last week there was an explosion in European investment asset flows:
Equities were the big story of the week however, with inflows increasing to a historical record of $6bn. ETFs contributed significantly to the inflow ($2.4bn). Flows suggest that Greece has done little to dent the European reflation story and the helping hand from ECB QE. Since the beginning of the month, European equities have seen inflows of over $10bn, which should make this the best summer of equity inflows on record.

Government bond inflows slowed to just below +$1bn, but remain in positive territory for the second consecutive week (after 6 straight weeks of outflows).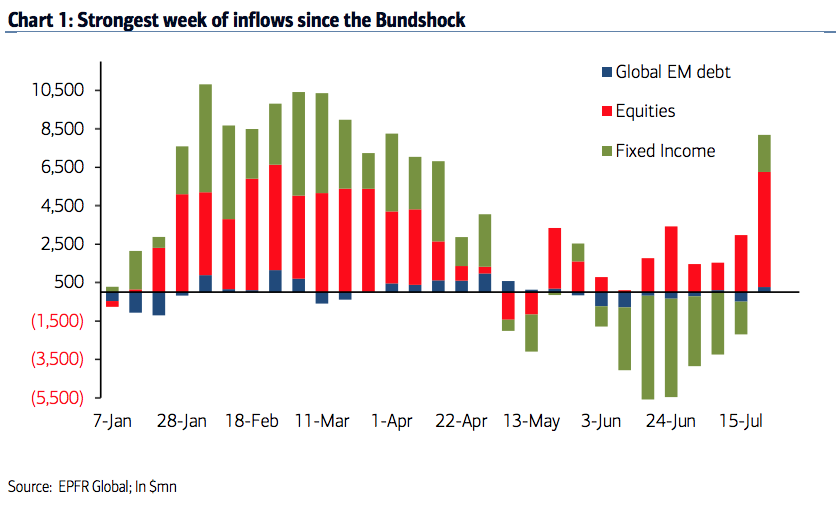 Josh here – the only way this should come as a surprise to you is if you've been living in a cave. If you've been paying attention, however, then you know that this is par for the course. After every BIG BAD EVENT – be it elections or the latest Greek deadline or whatever – the aftermath is always a deep exhale and a huge surge in capital racing right back into the markets.
Source:
The biggest equity inflows ever
Bank of America Merrill Lynch – July 24th 2015