This week's Barron's cover story features the results of their new Big Money Poll. You can consider this consensus on every asset class and global economic story circa April 2015. It's good to understand what the other judges of the beauty pageant think right now, given that it is the judges' opinions themselves – and not the beauty pageant's contestants – that move the markets.
Only 45% of the "judges" right now are bulls on the US stock market, down from 59% last fall. However, they are much more positive on the economy, with 68% looking for an expansion of growth globally.  For more of what your peers think, check out the below table:
BARRON'S CONDUCTS the Big Money poll every spring and fall, with the help of Beta Research in Syosset, N.Y. The latest survey, e-mailed in late March, drew responses from 143 money managers across the country, representing some of the nation's largest investment firms and pension funds, as well as many smaller investment boutiques.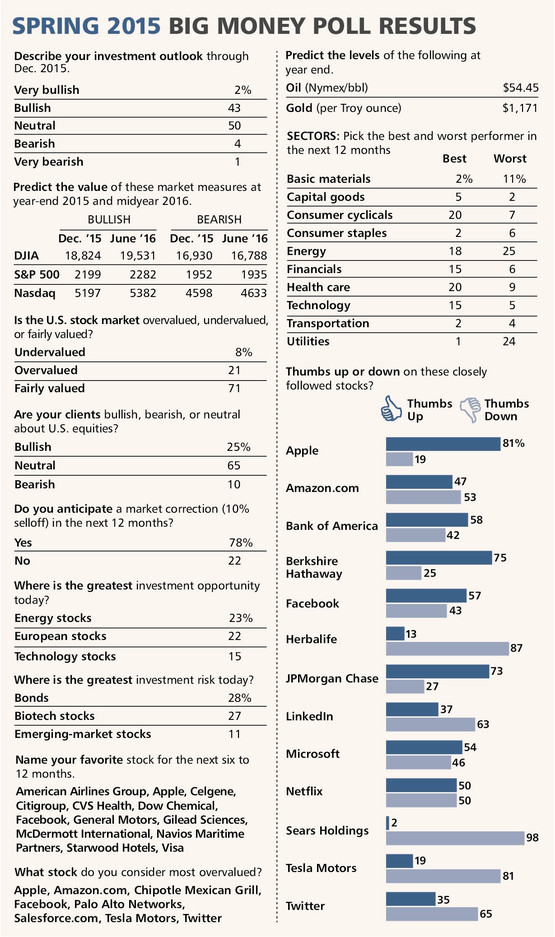 Source:
U.S. Money Managers Turn Cautious (Barron's)