Among Berkshire Hathaway's many brands is the running shoe company Brooks. CNNMoney got a peak of their new commemorative Warren Buffett themed kicks, to be rolled out next month for the annual shareholder meeting in Omaha: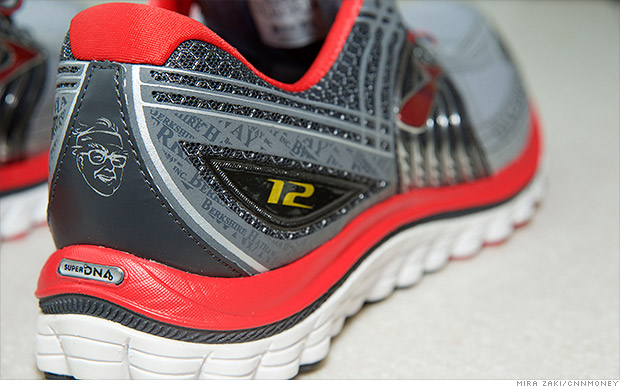 You can see multiple angles here.
The real question is whether or not you'd wear them. In my hood, you'd get straight-up shot for these yo.
Even still, I think I'd take the risk.
Also, what does the number "12" stand for? Is that like how many flavors they serve at Dairy Queen or something? Any theories?