This could be the start of something good, for the perennially troubled Euro Zone…
via Jeff Kleintop at Schwab: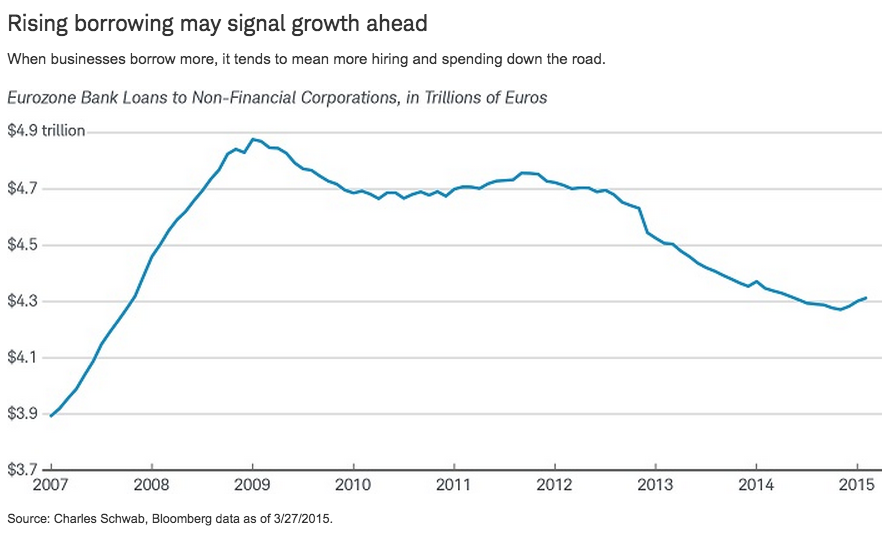 Eurozone loans to non-financial corporations have ticked up three months in a row. This is the first time we have seen more than one month of improvement since 2011. Not quite a trend yet, but an encouraging sign.
There's a bunch of other stuff happening in a similar vein. Check out Jeff's post at the link below.
Source:
One of the Most Important Indicators of Growth Has Turned Positive for Europe (Schwab)