Every time McDonald's put capital in, new stock was issued. Every single year to raise this capital, the company had to be valued. There was this built-in conflict. Steve and the minority investors were very bullish about the future and felt that the valuation should be very high. McDonald's felt like Chipotle was unproven, and so it's not worth that much. These partners — McDonald's and Steve — were against each other for two months of the year. So we brought in investment bankers Cowen Group and we had them do the valuation every single year. Success was pretty apparent because both sides were a little bit unhappy.

- JACK HARTUNG, CFO of Chipotle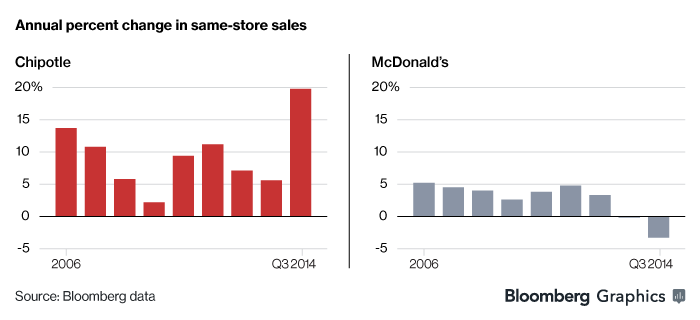 My admiration for Chipotle knows no bounds (see here). I mean the company, not the stock, as I don't really get into those types of discussions here. But my god, Chipotle the startup, Chipotle the brand, Chipotle the experience – everything about what these guys have done is so amazing, so American.
Anyway, head over to the link above to read the definitive Chipotle origin story as told by Steve Ells and all of the players involved from Day 1. It's fascinating, inspiring and will drive your imagination wild with possibilities for your own career and business.