Solid October NFP today. New jobs at 214,000 was a slight miss vs consensus but the previous month was revised higher by 31,000. Of note is the fact that wage pressure is still nowhere to be seen, despite the fact that headline unemployment has now ticked down to 5.8%, the tightest the labor market has been since June of 2008 – which is a looooooong time ago.
Markets will favorite this report, not retweet it. It demonstrates continued growth, but not enough to push the Fed's f***ing dot plot nonsense ahead of schedule. Also, don't tell the anarchists, but the Labor Force Participation Rate actually improved this month. A stronger economy is pulling some giver-uppers off the sideline and back behind a cash register.
The Reuters graphic team is really quick on the draw, they had the below illustration out in seconds: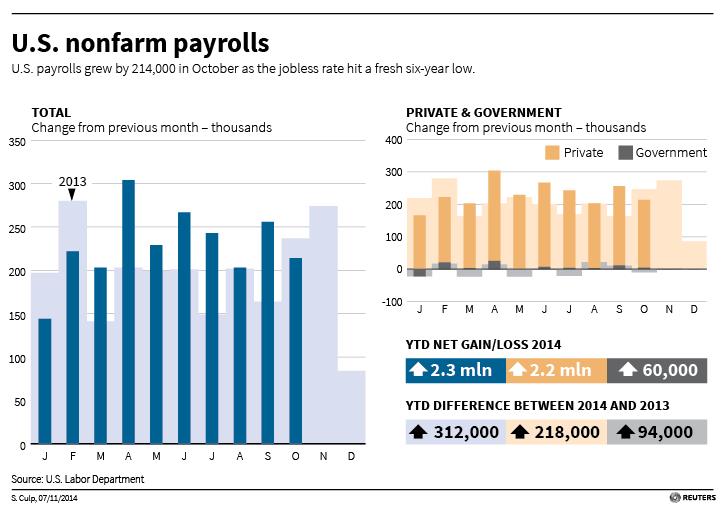 No big reaction in the spoos but they're higher, the focus will remain on the twin sh*tshows of Russian Rubles and Oil.
More later – it's good to be back in the saddle, by the way 🙂