The best six months of the year for stocks begin at the start of November and wind down in April, when all the "Sell In May" sh*t starts again. The statistics are plain to see, it just doesn't work every single year (what does?).
Anyway, Stephen Suttmeier's latest technical note for Bank of America Merrill Lynch – with a killer title – makes the case for getting long now in anticipation. Who doesn't love seasonal studies?
As always, you may click to embiggen!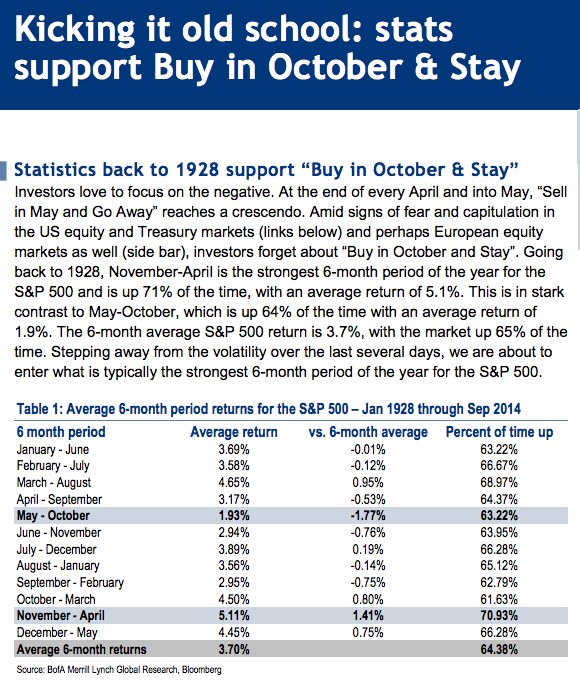 Source:
Kicking it old school: stats support Buy in October & Stay
Bank of America Merrill Lynch – October 17th 2014