This week's season premier of South Park was note perfect – weaving together a narrative involving ISIS, the Washington Redskins, Kickstarter and the excesses of a venture-backed economy where funding is the endpoint rather than the start of a business, Matt and Trey absolutely crush it once again.
Below, Eric Cartman lays out his 4 point plan for his fellow entrepreneurs, who seek to kickstart a company that will allow them to do absolutely nothing, in style.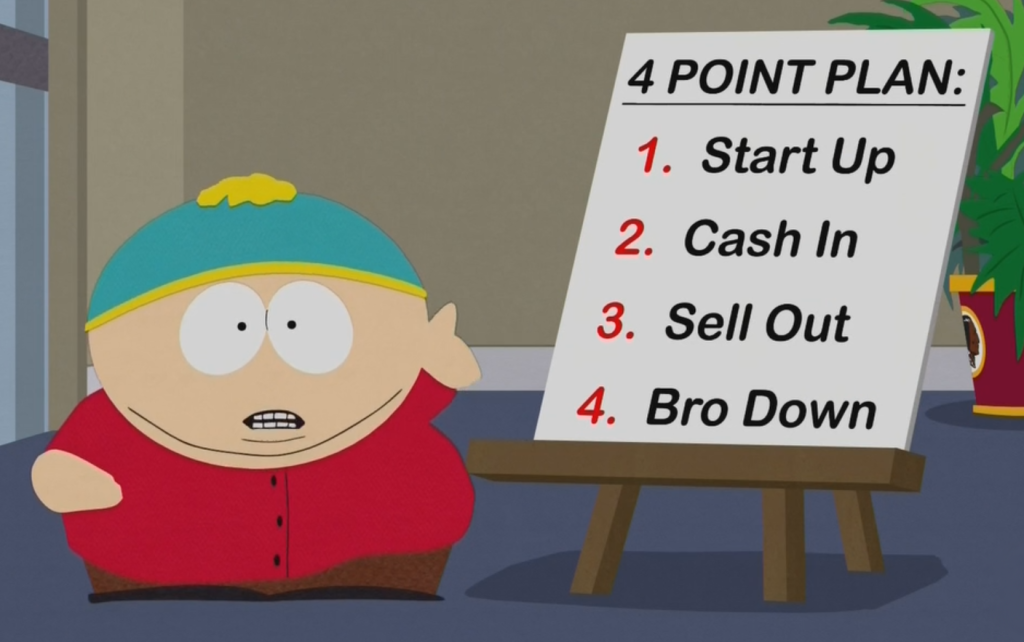 The full episode is can be seen at the link below!