The below chart comes to us from Bank of America Merrill Lynch's recent global equity strategy report. You're looking at a table listing the world's equity markets (in billions) along with some fundamental and valuation data.
The table starts with the MSCI All Country World Index (or ACWI), which is what we benchmark our own global equity strategies too. It comprises 44 countries and about 85% of the global equity opportunity set. As you can see, the US stock market makes up about half of the world's equity valuation. Emerging Markets, while they garner a lot of discussion, are a very small market cap weighting in the grand scheme of things – just $3 trillion in change of a total world stock market approaching $36.5 trillion.
As always, you may Click to Embiggen!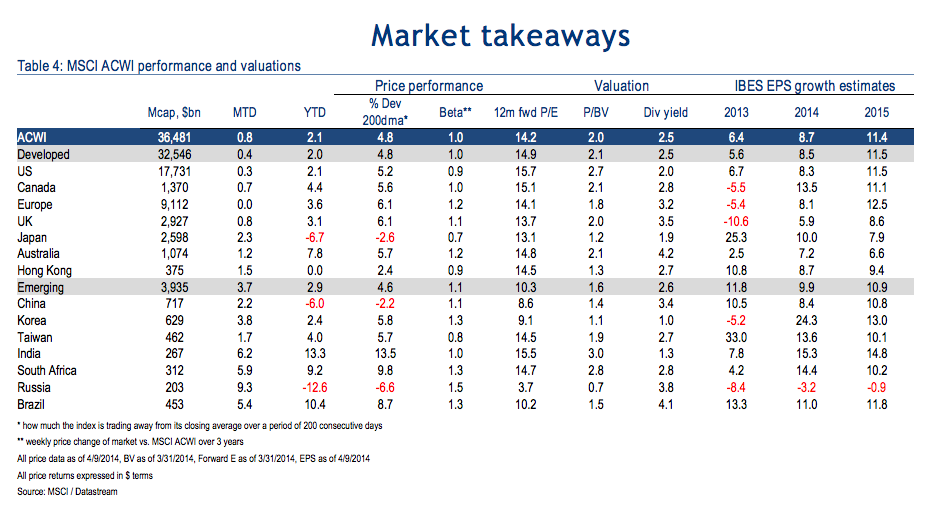 Source:
BAML