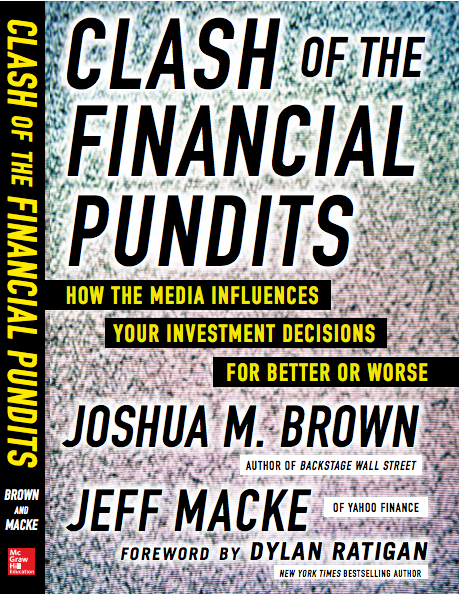 I am SO not ready for this! Looks like the launch of my book is just days away!
From Amazon.com:
Hello,
We have good news!  We're able to get this part of your order to you faster than we originally promised:
Brown, Joshua M. "Clash of the Financial Pundits: How the Media Influences Your Investment Decisions for Better or Worse"
Previous estimated arrival date: May 12, 2014 – May 20, 2014
New estimated arrival date: May 09, 2014
I mean, it's over a year in the making, so I am technically ready – just not mentally ready. I'm crazy excited and nervous all at once. Jeff Macke and I had so much fun writing and researching the book, and we hope you have just as much fun reading it.
Pre-order your copy today!
Clash of the Financial Pundits: How the Media Influences Your Investment Decisions for Better or Worse (Amazon)