Earnings season is in the books, and boy did we hear an awful lot about the weather this quarter.
This is actually pretty hilarious, via FactSet:
Searching through all earnings conference call transcripts for S&P 500 companies between January 1, 2014 and March 12, 2014, the term "weather" was mentioned at least once in 195 conference calls. This number reflects an increase of 81% over the year ago period (January 1, 2013 through March 12, 2013), when the term was mentioned in 108 conference calls. At the sector level, the Energy, Consumer Discretionary, and Industrials sectors not only had the highest number of conference calls in which the term was used, but also the highest year-over-year growth in absolute numbers.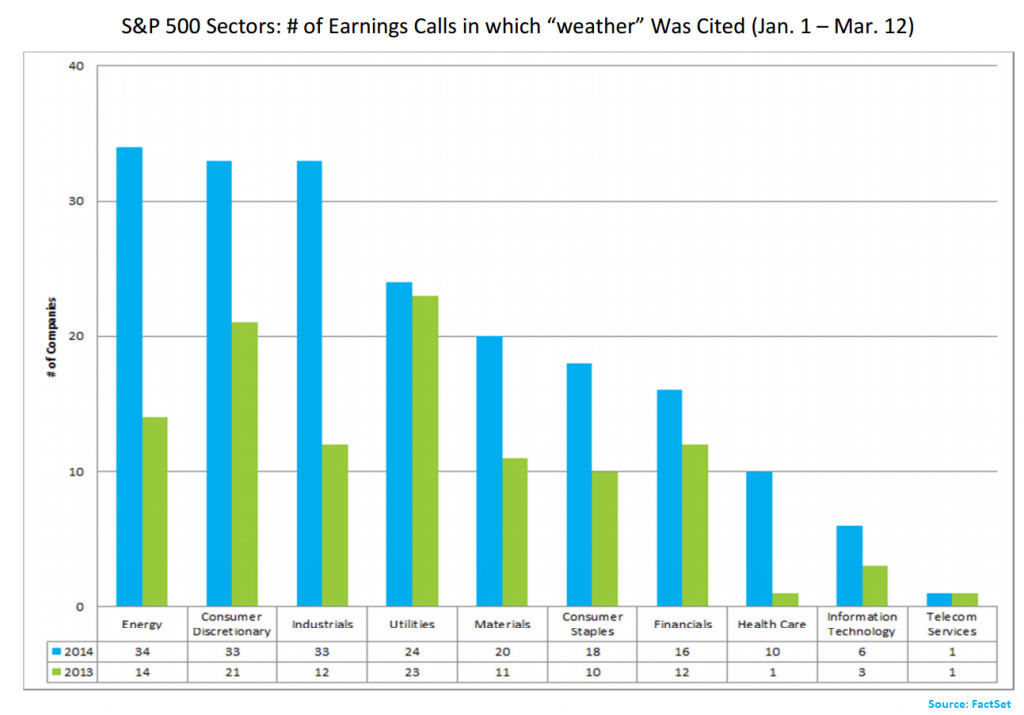 Not that the weather didn't totally suck this winter…
Source:
How many S&P 500 companies have commented on the weather? (FactSet)