Who says QE is ineffective? If you're an owner of real estate or financial assets, it's pretty darn f*cking effective.
From the Wall Street Journal:
The net worth of U.S. households and nonprofit organizations rose 14% last year, or almost $10 trillion, to $80.7 trillion, the highest on record, according to a Federal Reserve report released Thursday. Even adjusted for inflation using the Fed's preferred gauge of prices, U.S. household net worth—the value of homes, stocks and other assets minus debts and other liabilities—hit a fresh record.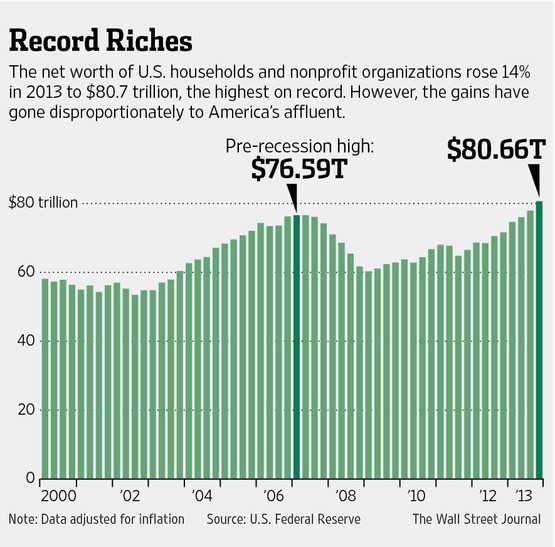 Mission Accomplished.
So why is no one happy about it? Oh right, because this gain mostly accrued to those who needed it least. Well, Capitalism is the worst economic system possible, except for all the others.
Source:
U.S. Household Net Worth Hits Record High (WSJ)