First, press play and turn up your speakers:
Okay, thanks.
This morning I showed you the Nasdaq going back to 1986. Let's look at a simple S&P SPDR chart, no moving averages or RSI or fibonacci bullsh*t, just price: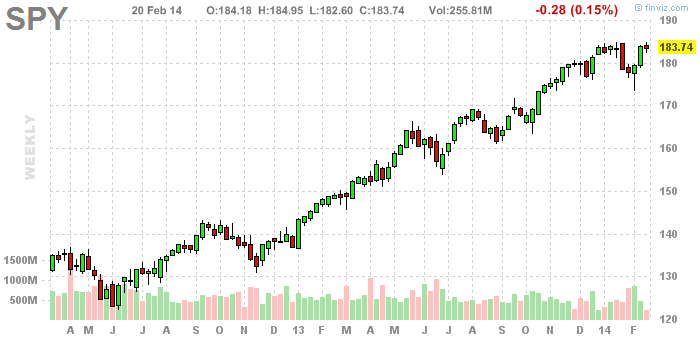 Is this it? Do we punch through? Are we ready? Do we deserve it? Does it matter?
Or are we turned away – or worse, tricked with a new high and a donkey-punch reversal gap down while we're sleeping?
I don't know. I wouldn't be making a big bet in either direction right now. Too much at stake.