This is the hilarious part of the economic recovery – where the bottom half of the top 1% begin to cry "Inequality!" as they compare their circumstances with those in the top half. I weep for them, get me my violin.
This is an area of actual concern for New York Times readers, apparently:
in 2012, the average household in the bottom 90 percent of the income distribution earned about $30,997. For the average household in the top 1 percent, the figure is $1,264,065, and for the top 0.1 percent, about $6,373,782.

Put another way, our 0.1 percent household made about 206 times, and our 1 percent household about 41 times, what our average household did. That gap has yawned over time. In 1990, for instance, the same multiples were 87 and 21. In 1980, they were 47 and 14.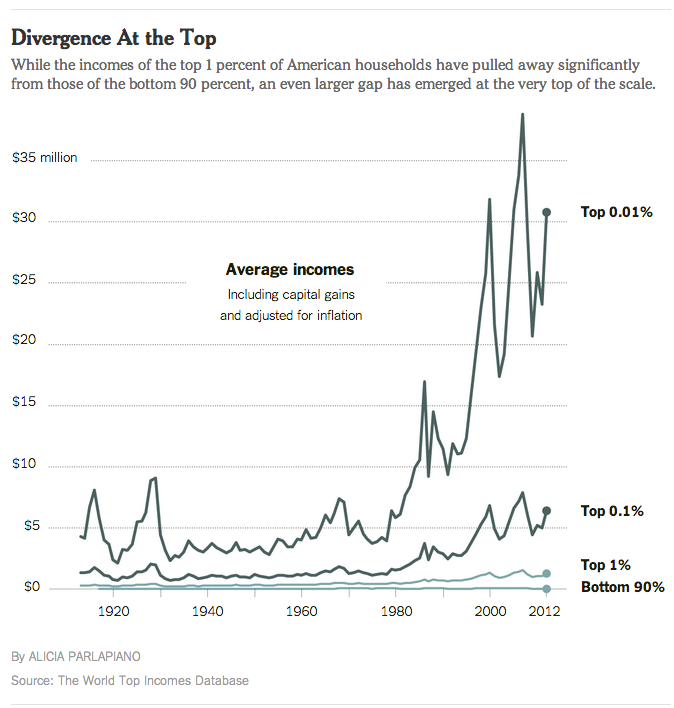 Source: