Apparently, you can market gold investments as "safe, stable and secure" – the exact wording used on the radio all the time and around the web in banner ads I've come across. Check out the one below I screen-grabbed and tweeted out:
Please explain how the wording of this investment advertisement on the Washington Post site could be legal: pic.twitter.com/gG1i4Ln7Pn

— Downtown Josh Brown (@ReformedBroker) February 6, 2014
It was later explained to me that this is totally legal the way these products are (or are not) overseen. Amazing!
Here's another example, this time for a gold 401(k):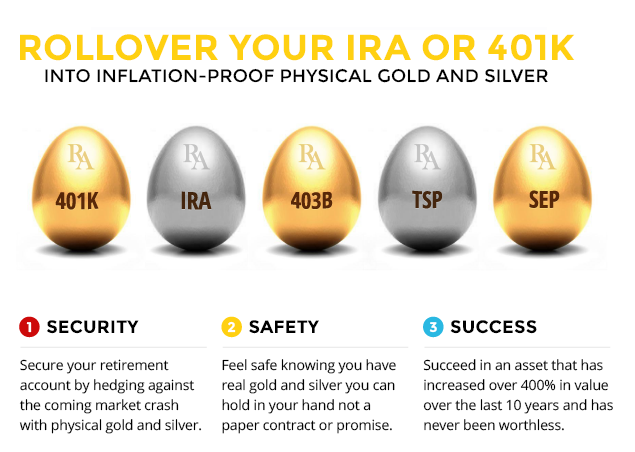 Any registered investment company making these kinds of claims about bonds, stocks or other instruments would never get it past a compliance check, let alone a regulator. I guess metals are exempted from adverting oversight. Or they're magical and somehow it's true that they "secure" your wealth.
From its 2011 peak to its late 2013 trough, the price of gold fell by almost 40%. How anyone could make the claims being made below (from the American Gold IRA website) in light of this reality is beyond me:
Gold is Stable

Gold is one of the most stable investments you can make because it is a precious metal that not only retains value, but also increases as well. To demonstrate this, consider the fact that gold bullion is up roughly 520% since 2000. Consider the following scenario:

you purchase $25,000 in gold in 2000
you sell that gold today at a price of $130,000
it increases at the same rate and is worth $676,000 by 2026.

These numbers are based on a 520% increase through the year 2026. However, what if the price goes even higher? Believe us when we say it is not out of the question. Need proof? Consider this: if you had purchased that same $25,000 in gold back in 1971, it would be worth more than $1.17 million today!
It is not anti-gold to be disturbed by this kind of marketing. It is pro-investor. If we cannot represent one type of commodity, equity or fixed income instrument as some kind of "sure thing", we certainly shouldn't be able to do that with another.