Only the Healthcare and Utility Sector SPDRs remain above their 200 20-day moving averages (and both are hanging on for dear life).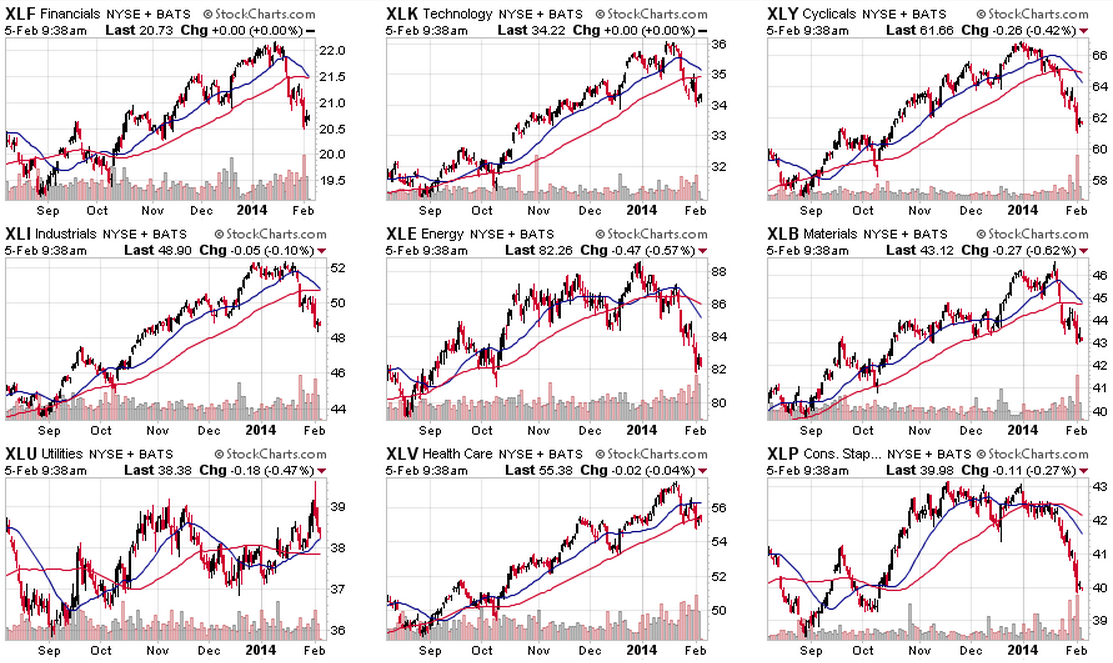 It's getting ugly out there. This morning they're taking a bat to $DDD, knocking 27% off the company's market cap for guiding to slightly lower earnings for full-year 2014.
Not a time to be cute.