I have no additional comments to add here, I believe that the below chart captures a lot about why you keep hearing that this particular dip is "different".
You're looking at the percentage of S&P 500 stocks above their 200-day moving average (top pane) along with this measure's 200-day moving average (blue line) followed by the S&P 500's price index itself (bottom pane). What several technicians have pointed out today is there is a significantly lower percentage of stocks above their 200-day – "strong stocks" – during this sell-off than there was during prior dips, the original "taper tantrum" from last June included.
I whipped this up to demonstrate (CMT's don't laugh, I'm down with the New York Chapter unofficially):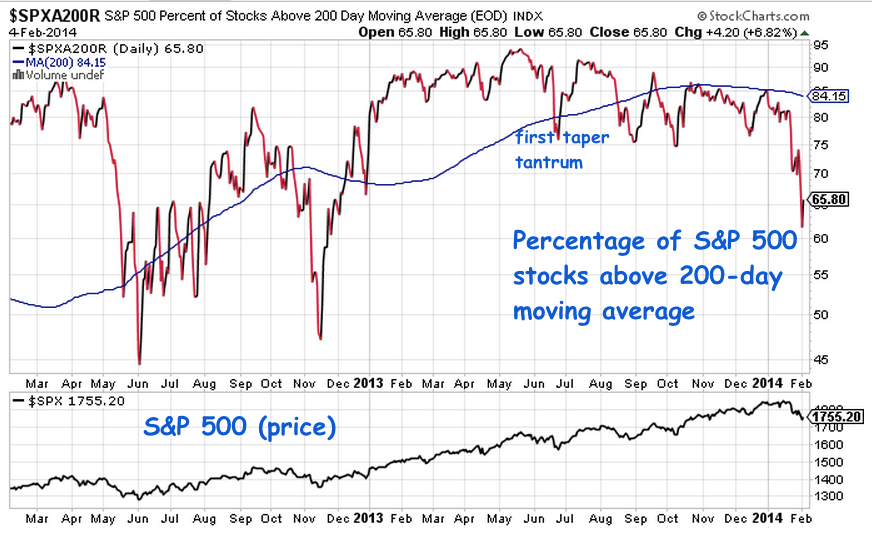 Is this another meaningless internal metric that will be "resolved" once the rally picks up steam again and makes a new high? Or are there large chunks of the market that have simply had it and are out of the new-highs hunt?
You tell me.