Three years ago I attended a WisdomTree cocktail party on the second floor of the Nasdaq Marketsite in Times Square. I think they were celebrating a billion under management or maybe it was ten, it's a long time ago. Anyway, other than my friend Marissa Campise, I didn't know anyone there. But I noticed one guy in the room who seemed to know everyone. There was a sort of informal line queued up in front of his table to pay him deference. Maria Bartiromo and Professor Jeremy Siegel were off to the gentleman's his left and right, but neither garnered as much attention from the investors, traders and assorted financial luminaries in attendance.
It took me a a bit to realize who the man was, and then I said to myself (maybe even out loud), "Hey! That's Michael Steinhardt!"
Steinhardt was one of the early pioneers of the hedge fund business and has had one of the most storied careers of any of them – despite the fact that he closed up shop just before the real hedge fund explosion began in 1995. Steinhardt's temper and work ethic became legend on The Street before there was an internet to spread these types of stories. His 2004 book, No Bull: My Life In and Out of Markets
 is regarded as one of the great investor autobiographies.  Steinhardt also pops up early in the Jim Cramer autobiography, Confessions of a Street Addict
, when the young Cramer meets his wife, "The Trading Goddess" while working on the desk at Steinhardt Partners.
Forbes has Michael Steinhardt on their cover this week thanks to the explosive success of WisdomTree (where he serves as Chairman) and I can't wait to dive into the article.
This is your weekend must-read folks: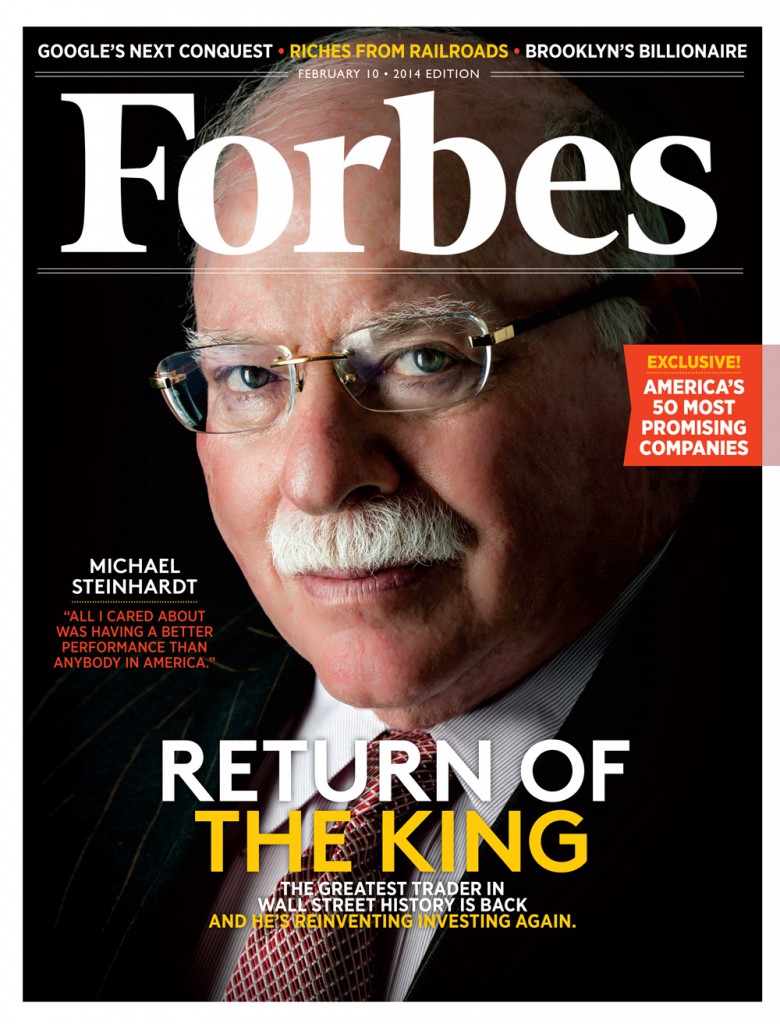 Michael Steinhardt, Wall Street's Greatest Trader, Is Back — And He's Reinventing Investing Again (Forbes)