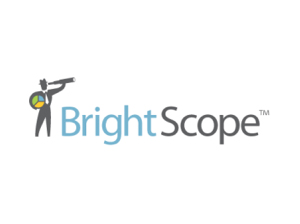 The team at Brightscope has announced today that they'e taking AdvisorPages to the next level, making it the de facto standard for every financial advisor's web presence. Full disclosure, I proudly serve on Brightscope's advisory board and I'm a shareholder.
Todays's news is that Brightscope is opening up their platform to any and all registered advisors free of charge, with additional features being offered on a tiered pricing basis. Now every advisor has the ability to log on, embellish their profile and add links, credentials, etc.
If an advisor's page at Brightscope is one of the top Google search results for their name, this is a no-brainer.
Here's a bit more on the tiered offering:
Basic Membership: 

Cost: Free

High Level Features: Customize basic profile components, access compliance tool, answer Financial Questions in Q&A
Plus Membership:

Cost: $25 / Month or $255 / year

High Level Features: Customize entire profile, access on investor-message per year, display full contact information, Advisor-ads on profile disappear, ability to view limited visitor-analytics (plus the above Basic features).
Pro Membership:

Cost: $95 / Month or $900 / year

High Level Features: Ability to publish Financial Guides, Featured Advisor Ads (on homepage and across BrightScope site), full visitor analytics, prioritization in BrightScope search directory results, access to success-consultant.
In my opinion, AdvisorPages will ultimately become an industry standard platform for my colleagues to display their experience level, conduct history, firm details and areas of expertise. It is also likely to become a primary source for potential new customers to connect with local practitioners who provide the services sought after. My quote from this morning's press release:
"BrightScope was early in figuring out that all financial advisors need to have a useful online presence and a place to display their experience and credentials," said Joshua M. Brown, author of The Reformed Broker blog and CEO of Ritholtz Wealth Management. "Now that Advisor Pages is opening up to everyone, it's only a matter of time before these profiles become the industry standard and the go-to resource for investors."
At the current moment, millions of investors are in need of advice and simply do not know where to begin to look. AdvisorPages has the best shot at filling this void of any other site or service out there.
If you're a registered advisor or broker, check out your own profile at AdvisorPages today using the search box. Logging in and joining the Q&A community is now free, go crazy!
Read more here:
Brightscope opens platform, allowing advisers to make changes for free (Investment News)
Full Press Release Here:
BrightScope Opens Its Doors to All Financial Advisors, Providing Access to Millions of Investors With Enhanced Advisor Pages (Yahoo Finance)